Search Results for:
grapefruit pink
More intensely aromatic than the sweet orange we are familiar with, Blood Orange Oil adds a sparkling citrus note to blends.
Therapeutically, it is very similar to Sweet Orange in its uses, although one source does say it is the most antidepressant of the citrus oils.
Elizabeth Zaffarano recently wrote:
I ordered that blood orange and I LOVE IT! It has that bit of tang that blood oranges have over regular oranges. Favorite oil at the moment, and really great w/ rosewood, and a little patchouli in the bath.
We have several therapist clients who swear by Blood Orange as an anti-depressant. It is the one I recommend when a friend is truly stuck in the doldrums, the "I just can't get out of bed and face the day" doldrums. Sometimes Pink Grapefruit's energizing power is called for, but often the gentle power of Blood Orange gives us a whole new lease on life.
We realize that severe depression is a serious medical condition and urge those suffering from it to seek appropriate medical help. These powerful oils can make the journey a bit easier.
SHELF LIFE: Approximately 1 to 2 years after you open the bottle. Storing in the dark, refrigerated, and decanting half full bottles into smaller, full bottles will extend shelf life.
Certificate of Analysis:
Batch No. IT-58568
Batch No. IT-58622
Batch No. IT-58746
Batch No. IT-59119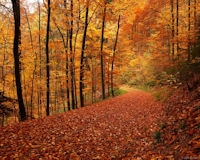 Special October Sale:
We live in frightening times. Normally we would put our more "Autumnal" oils on Special to welcome Autumn, but 2017 has so far been a challenging year on our planet, with both natural disasters and ever new examples of man's inhumanity to man.
For the month of October, save 10% on all our blends and synergies for emotional support and wellbeing, among them Reunité for anxiety, Valour for spiritual courage, Comfort in the Storm, Solace for grief, and many more. Also save on our grounding, supportive wood oils, among the our Cedarwoods (for spiritual strength), sacred Sandalwoods, Palo Santo from Peru, Guaiacwood, from Paraguay, Blue cypress from Australia, and more. Also for emotional support for even the youngest and most fragile, retail sizes on our newly arrived Rose Hydrosol and Neroli Hydrosol are included in the sale.
At Nature's Gift we know, from years of personal experience and from your feedback, the support and strength our beloved oils can offer during times of trouble. This is why we offer them to you, now.
New Arrivals:
Spanish Oregano (Thymus capitatus), highly effective germ killer, also known as Greek Oregano due to its abundance in the Greek Isles. Carrot Seed CO2, Juniper Berry CO2, a new Spanish Lavandin Super, and a new and very unusual Litsea cubeba.
Back in Stock:
Winter Repair Crème, Galbanum Co2, Pink Peppercorn, Katafray, Eucalyptus Smithii, Scotch Pine Needle organic, from France, Ylangylang Complete from Madagascar, and our yummy Coconut CO2. We now offer two very different Avocado Oils!
DON'T MISS TRICK OR TREAT, OUR BIGGEST SALE OF THE YEAR Details coming soon.
Blog Updates:
We wrote about the rumored and actual shortage of Lavender oils as the 2017 growing season comes to an end. (Not mentioned in the article, there is also a shortage of US grown lavender, contributing to the world wide shortfall.)
Christi is doing a series of "Early Bird Specials" for early holiday shoppers. This weeks is Bliss Bath. These tend to change weekly, mostly on Monday, as time allows, so check back regularly.
Grief – we live in terrible times. Reposting from 15 years ago, suggested blends for different manifestations of grief and grieving.
Facebook Tidbits:
Years ago we offered the "Wild Herb of Crete" collection, distilled by Janina Sorenson. Janina is no longer offering her treasures in bulk, and we miss them. This is a wonderful intervew with her.
Formulation – the art of making an aromatic salve. From Jade Shutes at The Institute of Aromatic Studies.
Research from Japan showing that both Grapefruit oil and Osmanthus Absolute are effective at reducing presurgical anxiety.
Interesting blog about Thyme and its chemotypes by Jonathan Hinde
Jade Shutes writes about Black Spruce, my day-in and day-out most used Conifer.
Research study: Black Cumin Seed Oil for arthritic pain relief. (Our friends suggest blending with St. Johns Wort oil for even better effect.)
From the American College of Healthcare Sciences, a list of trustworthy online resources.
Do you follow the Nature's Gift page on Facebook ? That is the FIRST place new arrivals and back in stock oils are listed, and where we share big and little news. this newsletter is once a month, Facebook has daily updates.
Free Shipping:
You asked for it and we now offer free domestic shipping on any order over 0. Code required. Learn more here. (Sorry, but you can't combine it with any other promotion.)
Do you know that we are now offering "refill sizes"… bulk, 16 oz bottles of our most popular fixed oils and hydrosols, as supplies allow. If there is one you would like us to add, please ask. We'll be glad to if we have enough on hand.
Please continue to give to support the important work being done by Midwives on Missions of Service. Trish Ross and Christi McManus and their team are preparing for another trip Sierra Leone as I type. Because our offer to match your donations for the Nepal disaster relief was so successful, rather than giving a set percentage of our sales, we are going to base our support for MOMS on YOUR support for them. That's right. We will match every donation you make via our shopping cart.
Nature's Gift April Showers Newsletter
This newsletter contains:
April Shower Special Sales
Ordering deadline reminder
Special "Tax Day" sale
Client Feedback and Suggestions
Q & A from my email
Blog Updates
April Aromatic Quote of the Month
Enjoy!
SPECIAL SALES:
We've put the essential oils that made us (and some of our friends) think of Spring on special sale. Our springtime hydrosols and our favorite exotic skincare fixed oils are also on sale, as are two of our most effective skin repair products… our Clarifying Cleanser and Treatment Gel for skin troubled with Acne, and our Rosacea cleanser and gel. I can't remember when we've put these products on sale, so stock up now, and get your skin ready for Spring and Summer. All sale products available ONLY on our new and special page.
ORDERING DEADLINE:
With springtime supposedly here, we know the warmth of summer won't be far behind. Some of our products, most specifically the Shea Soufflé and Baby Bottom Balm will not ship in southern heat. (We don't want you to receive Shea Soup, after all!) Please stock up while the weather is cool enough to ship them safely.
TAX DAY Sale:
April 18th – the deadline for filing (and paying) our Personal Income Taxes, for our US clients has been changed this year. To ease the pain we are offering a discount all day long. We couldn't decide what the discount should be. Our local sales tax, which only our TN clients must pay, is 9.25%. (Yes, it is atrocious!) The assumed minimum federal withholding tax is 15%. SO all day long, on Monday, April 18th (based on midnight Pacific time) we will be offering a discount of EITHER 9.25 or 15%. The discount will vary, and there is no predicting which one will be active when you log out. Simply enter the promotional code TAXES in the box labeled "promotional code" at checkout, press Apply, and you should see the discount reflected on your screen. If it is NOT reflected, please go back and re-apply, because we can not apply it retroactively. Special books, kits, bulk oils, and any product marked "may not be discounted" will not receive this discount, but almost all "standard retail" products are included.
OUR CLIENTS SAY:
Acne Products
Dawn Roberson, of Morton IL recently wrote:
Good morning Marge,
I just wanted to write and tell you how wonderful your products are. I am 37 years old and have suffered with acne off and on since I was a teenager. Much to my angst because I prefer organic, natural products I've had to use harsh glycolic acid, salicylic acid, and benzoyl peroxide products for the past 20 years. I have tried every natural and organic skincare product out there with horrible results every time. A few weeks ago I started using your aloe vera gel, clarifying synergy and witch hazel hydrosol. My skin looks amazing. It's perfectly clear and radiant. I've even been able to stop using my mineral foundation because my skin looks so good I don't need it. Thank you very much for making all natural, simple products that work!
(Bless her heart for letting us share that!!!)
Rose Hydrosol
And Stacey Angel wrote:
Also, I just received my latest order which included the Rose Hydrosol, Cleo's Secret Radiance, and Silken Skin. I'm at work, but I HAD to open the box! The Rose Hydrosol smells amazing. My husband noticed right away. I also noticed an instant and welcome uplift in my mood. Both lotions are great, as expected. I'm looking forward to integrating both into my nightly routine. I've been a big fan of LaMer for a long time, but would like to use something more natural if it provides the same benefits. Thanks again for your help, and your wonderful, marvelous site! Best, Stacey

Needless to say, feedback like that brought an instant and welcome uplift to MY mood.

SKUNKS!
Facebook discussion — Pam Manak wrote asking about removing aftermath of a skunk encounter — from her van, her house, herself as well as the poor dog. We discussed using our FreshAire synergy, but I wasn't sure it would be strong enough. She wrote her final solution: "I've been diffusing lemon rind with a little lavender and peppermint… all is well, thanks!!!" I asked for permission to share because it's that time of year, and I think a lot of us might need something that works. (Nothing beats a tomato juice bath IMMEDIATELY, by the way.)
Eczema
Lots of comments on Facebook from folks using our Baby Bottom Balm to treat eczema, either their own, or their baby's… it seems to be helping a lot of people.
Questions and Answers
I've had a LOT of emails asking about using the oils to protect against radiation in the air, in food, etc. In total honesty, I don't know of any essential oils that can protect us against excessive radiation. I've seen come claims made, but not from any source that I would trust. There IS research showing that tea made from Tulsi… Holy Basil (Ocimum sanctum) showed radioprotective effects. However, the phytochemicals believed to give the protection are not in the distilled essential oil. I've seen research showing the Rosemary (no chemotype specified) has proven helpful, but again the phytochemicals that are said to be helpful don't come through the distillation process. So, who knows? My thinking is that the oils that help our bodies detoxify themselves… our Detox Synergy, Juniper branch and berry, Pink Grapefruit, Lemon, perhaps Fennel, Cistus to stimulate lymphatic circulation…the oils that help our bodies detox may be of some help, I don't know. I wish I could give a definitive answer on this one.
At least twice a week we are asked "Are your oils therapeutic grade?"…often enough that I've written a web page about it. If you are curious, the answer is here.
BLOG UPDATES
What can I say — there has been no time or inspiration for Blogging this month. The only blog post in February was about a terrible car crash a dear friend experienced…and the aromatics that helped her healing. You may read about it here.
Charity of the Quarter:
Please remember our Charity of the quarter — AmeriCares — sending relief to the victims of the multiple disasters in Japan. (Why AmeriCares instead of the Red Cross? Because a greater %age of the donation actually goes to the victims.) You may donate through the link on our specials page.
AROMATIC QUOTE OF THE MONTH
Rise and put on your foliage, and be seen
To come forth, like the springtime, fresh and green,
– from "Corinna's Going a-Maying" by Robert Herrick (1591–1674)
To sign up for your own copy of the newsletter to be emailed to you, please click here.
Nature's Gift January Newsletter
Happy New Year everyone!
We've celebrated the holidays and counted inventory and are reopened with all sorts of bargains for you. This newsletter contains:
Seasonal Savings on Essential Oils, Synergies, Carriers and Hydrosols
Found in Inventory Sale
Blog Updates
12 Days of Christmas
Our Clients Say
Formulas, recipes, and suggestions
New Charity of the Quarter
Quote of the month
Our New Year Wishes for you
We are putting our favorite citrus smile-bringers on special sale this month. Save 10% by ordering on our New and Special Page on Bergamot, Blood Orange, Clementine Rind, Lemon, and both Red and Green Mandarine. Save also on our most spirit lifting synergies, Citrus Smile, Winter Sunshine, and Fresh Aire, all designed to help brighten the dark gloomy days of winter. For winter parched skin we are offering our favorite and richest facial oils, Avocado, Squalane and White Camellia at an unprecedented 25% savings. Skin soothing hydrosols are also on sale. We took advantage of a wonderful sale on our Amrita Nebulizing Diffusers and are passing the savings along to you. Our lowest price ever on the Room Size and Professional Deluxe diffusers, again, only on our Specials page.
Found in Inventory:
Vintage Patchouli – 10 year old Sumatra Patchouli. Supplies are limited so order soon if you want some. Our deepest, darkest Patchouli aged to a smooth roundness. Amazing to blend with.
Electric Crystal Aroma Lamp. This would have been perfect for Christmas, had we known they were there. Who looked in that box marked "return to vendor" several years ago. They were shipped by mistake; I am philosophically opposed to electric lamps; I prefer tea candles. But there are those who can not safely use candles, and these are far nicer than I had thought. We'd like to get back what we spent on them, if possible.
The above list may be added to…I've not looked at the inventory lists, yet.
Blog Updates:
Clients' experiences with using Ravensara and Calophyllum to deal with Shingles. Mind you, I'm not saying treating or curing Shingles. We can't say that.
If it works, stop doing it. Ways that we sabotage ourselves by discontinuing self nurturing practices and other things that feed our spirits.
A request for input and ideas on what should be our first Charity of the Quarter for the New Year. (Nobody replied, so we chose a favorite from a few years ago.)
Roast Roots —an amazingly healthy comfort food after an overdose of rich holiday goodies.
A discussion of New Year's Eve rites and rituals.
As I look at this very short list of posts over a period of almost three months I find myself making a New Year's Resolution to keep our blog more active during 2011; to post more information.
12 Days of Christmas:
For our new readers – Every year, while we are closed for holidays, inventory, etc, we celebrate the 12 days of Christmas by giving gifts to our clients. Each day one order is selected to have a special gift added to it. So far this year, lucky clients have received:
A gray Amethyst Amulet
A Week of Bliss
A Deluxe Inhaler with a bottle of FluFoil Synergy
An AromaSens Diffuser
An autographed copy of my book, Essential Oils and Aromatics
A Car Scenter Diffuser with Focus Synergy, for safe and alert driving
A tube of Melissa/Calendula Lip Balm
An Aroma Stone
Cleopatra's Secret Radiance Cream
Rose Shower Gel.
The last day of Christmas is Wednesday, January 5th. We don't know what the gifts will be yet for the 11th and 12th days. But whatever they are, only those who place orders are eligible to win.
Our Clients Say:
Shea Soufflé:
Dusti Martin, who sparked the Shingles Blog post, above, recently wrote about our Shea Soufflé:
Hi Marge,
The soufflé arrived today and, OMG, is it ever lovely! I had just finished washing my hands so decided to try a teensy bit. Well, my hands are SO soft and smooth! Your wonderful products just keep outdoing themselves. Each item I purchase, I think "nothing can top this!" and the next item always does:). I am SO thankful to "know" you and your staff, and have access to the treasures with which you deal.
Dusti
PS: I didn't mean that to sound sappy. It's just truth from the heart:)
We LOVE feedback like that!!!!
Do Not Refrigerate:
John Finlayson of Woburn Mass recently wrote:
Hi Marge – just a quick note to let you know that your Marge's Miracle Blend developed a smoky appearance when refrigerated after a couple of weeks, and didn't seem to work well when applied to both thumbs to relieve the pain. I put it in a closed plastic container, and left it in my dark closet in my bedroom. It returned to a normal appearance and seemed to resume its pain relieving qualities. Thought you might like to know.
Well… given that St. John's wort is based on Olive oil…and Olive Oil doesn't do well under refrigeration…that's not really surprizing..
I didn't KNOW that, because we've never duplicated that… but it sounds definitely like a "cool room temperature" situation…
thank you…and may I share that advice??? And of course he said yes. A relief to know that once it returned to room temperature, it worked as expected!
More on Miracle Oil
Jennifer Segrest of Georgia wrote:
Have also been recently gratified to help an old high school friend with terrible shoulder pain by sending her a little of your miracle remedy with St. J's Wort, black pepper oil, heli and lavandin super. Works like magic. I can't imagine how you came to invent it, but it's a miracle for my arthritic hip, and now for my friend's shoulder. She has actually rescheduled a trip she had cancelled because she was in too much pain to want to go. Fabulous!
Fabulous indeed! We love hearing that our creations are making a difference in people's lives.
Formulas, Recipes and Suggestions
None of the above, but an observation – over the past three or so weeks we've been deluged with orders, many from nurses and other health professionals, for our MERCY products, and for Benchmark Thyme. It would appear that a fresh wave of MRSA is sweeping the country.
Winter Day Brightener
This is not truly a formula, but a "put together"… On New Year's morning I wanted a joyful blend to fill my house and start the year out with sunshine. My PLAN was White Fir and Blood Orange. The bottles at hand were Balsam Fir and Blood Orange. A few drops of each…fairly equal proportions… in the aroma lamp. It was delightful. I have since played with all three of our Fir oils, and some of the sweeter citrus oils. I've used Clementine, Sweet Orange and Tangerine. All of which were delightful. Somehow the more tart or astringent citrus oils…lemon, pink grapefruit, red mandarine did not have the effect I wanted. Nor did the other evergreen oils…but all the Firs were wonderful. Use what you have, within those guidelines, and bring a smile to your surroundings.
Anti bacterial/Anti-viral Blend
Quoting from the January 2001 newsletter:
During the winter months I like to blend the Lemon Myrtle and Ravensarawith some Atlas Cedarwood and a touch of Pine or one of the other conifers. A delightful and uplifting scent blend…and we tend not to fall prey to theneighborhood germs and viruses.
Playfulness Blend
BLENDING IDEA…Francoise Rapp recently shared a blend to increase and enhance playfulness in your life: (if you, like me, are someone who needs to play more and work less, this sounds like a winner!)
6 drops Orange
3 drops Bergamot
3 drops Basil
Use in the bath, or dilute in 1 oz of carrier oil and massage into abdomen and solar plexus.
Cold Weather Reminder
Nothing is better for chilled hands and feet than Black Pepper Essential Oil… just inhale a few deep breaths worth, and the circulation in fingers and toes will be stimulated, bringing a quick warming effect.
Charity of the Quarter
Once again we are asking for support for The Joyful Heart Foundation, dedicated to healing, educating and empowering survivors of sexual assault, domestic violence and child abuse, and to shedding light into the darkness that surrounds these issues.
We will be donating 2% of every Wednesday's gross sales, and invite you to also donate when you place your order.
New Year's Quotes:
Drop the last year into the silent limbo of the past. Let it go, for it was imperfect, and thank God that it can go.
~Brooks Atkinson
May bring no tear to any eye
When this New Year in time shall end
Let it be said I've played the friend,
Have lived and loved and labored here,
And made of it a happy year.
~Edgar Guest
And, my favorite:
We spend January 1 walking through our lives, room by room, drawing up a list of work to be done, cracks to be patched. Maybe this year, to balance the list, we ought to walk through the rooms of our lives… not looking for flaws, but for potential.
~Ellen Goodman
New Year's Wishes:
May the coming year be filled with all good things… peace, prosperity, joy and abundance.
To sign up for your own copy of the newsletter to be emailed to you, please click here.
Nature's Gift July Newsletter
Thoughts and prayers and healing energy go out to every corner of this country. Our friends in Colorado at the mercy of raging wildfires, friends and family in the northeast ravaged by a "perfect storm" this past weekend, thousands left without power in the middle of a heatwave, and here in the south we have broken records for the hottest day in recorded history, let alone the hottest month of June. Hope all our friends are safe throughout all these challenges.
This newsletter contains:
A preview of our July "New and Special" page
July Specials – Fourth of July Fireworks and Friday the 13th – your lucky day.
Blog Updates
Our Clients Say
Facebook Gleanings
Hints Tips and Formulas: Measurements
A reminder of our Charity of the Quarter
Aromatic Quote of the Month
July Specials Page Contents:
Two new essential oils – Australian Buddha Wood and French Mastic (Certified Organic)
Back in Stock: Cade Oil – hydrodistilled from France. Limited quantities. 5 mls only.
NEW Treatment Blend – "After the Bite" to sooth the itch, burn, and swelling of Mosquito and other bites.
Clearance sale on some of our 2 ml sized oils – while limited supplies last.
Travelers sale – Our handy Car Scenter Diffuser, packaged with your choice of our three favorite "traveling blends" – Fresh Aire, Citrus Smile, and Focus
Discount on three of our Skincare Travel Kits – Cleopatra's Secret, Harmony, and our Rosacea Treatment Kit. A discount on our Essential Oil travel carrier.
Prepare for summer: Sale on Skeeter Beater, Sunburn Soother, three cooling hydrosols.
Clearance continues on Elderberry and Spearmint Hydrosols, and our Copper-free Helicrysum.
BACK IN STOCK: Cade Oil!
JULY SPECIAL SALES:
Two special sale days in July. (Two that we have planned, who knows what else may happen.)
July Fourth. Enter the Promotional Code "freedom" (without the quotation marks), press Apply, and receive either a 4 % or an 8% discount on EVERY product we offer. (while supplies last.) This includes all of the products normally marked "No discounts will apply" Our special books, our Kits, bulk essential oils… everything we have. While supplies last, of course. The discount will very briefly be at 16%, for some lucky client.
Friday the 13th – Enter the Promotional Code "lucky" (without the quotation marks), press Apply, and receive 13% off all retail sized essential oils, absolutes, and CO2 extracts.
Blog Updates:
Toward the end of June I blogged about an research study that indicated that Triclosan and the Parabens may be associated with rapidly increasing rates of childhood allergies. Our suggested replacement is our KleenHandz gel. No parabens, no synthetic antbacterials.
This month I learned something totally new to me, about the hormonal effects of Cypress Oil. It came as a shock. The article is, aptly enough, entitled "Who Knew?"
On Sunday I blogged about an email exchange regarding "natural preservatives" and shared some resources for learning more, and for product testing.
Our Clients Say:
After the Bite
Jennifer Chambers emailed me about a month ago asking for help:
"Could you please send any samples you have for treatment of mosquito bites? My daughter is HIGHLY allergic to mosquitos and the Skeeter Beater is the ONLY product I have found that will keep them away."
When I wrote asking for permission to quote her, Jennifer replied,
"Absolutely! I'm very serious when I say that this is the only thing I have found! She won't even go out the door after the sun starts to go down without saying "Mommy, I need my Skeeter Beater on"! She just turned 4 and has been using it since she was 2! If I can just find something to treat the bites that she infrequently receives (at random times during "non-mosquito" typical hours or, believe it or not, when one (1) flew in the door last week and I couldn't find it inside the house — it bit her during the night 6 times!!)"
We had discussed some oils that she had on hand, and how to blend them. Christi remembered a "bug bite" blend she had designed for a case study in her recent aromatherapy course. It had worked very well, and we had discussed blending enough for everyone here to try it. We sent some of the newly named "After the Bite" blend to Jennifer to use with her daughter.
The end of last week I followed up to see how the blend had worked for Jenna, and this was the reply:
"Thanks for checking in on her. Thankfully, she has only had one mosquito bite since we received the After the Bite. She got the bite on Tuesday night and I immediately used the product on it. The bite looks MUCH better than it would have with cortisone cream as treatment. She did not wake during the night complaining of it itching (as she normally does when she receives a bite) and it's not nearly as red and inflamed. I have been using it throughout the day and it really does seem to work much better than anything else I've used. I'll be interested to see if it heals quicker by using this. Most of her bites take at least 2 weeks to go away, sometimes 3 weeks. I'll keep you posted. Thanks again for checking in and for making such great products!:)
Our friends and family members who have tried it have been universally impressed. They mention how cooling it is, how it relieves the itch and swelling for up to 8 to 12 hours. We have not (yet) had occasion to use it on other "bites" or stings so we honestly don't know if it would help or not…but it is the first thing I would reach for. Last week my granddaughter had a bee sting on the back of her hand. Red, swollen, itchy and sore, I wish I had been able to get some "After the Bite" to her. I think it would have helped.
Helichrysum, of course
Jo Ann Schlott posted on our Facebook page:
"Hi Marge,
I haven't written in quite some time, but this testimonial is to good not to share. My next door neighbor took a bad fall in her driveway early one morning. Early afternoon as I was leaving I saw her and she showed me her injuries. Her face took the brunt of the fall, and long deep scrapes down her neck as well. As soon as I returned, I mixed lavander, helichrysum, and Jojoba for her. Only used four drops of the helichrysum. Anyway, when I took it over to in her, she told me she didn't have much faith in "stuff" like that. I assured her she didn't have to have faith in it, just use it and see if it helped. WELL, by the next morning all of the red scrapes had cleared, and so far there was no bruising. By day five there was still no bruising on her face, and you would never know she had fallen except for the horrible bruise in her shoulder. She didn't realize she had hit that area, so she didn't use the oils there. We have made a believer out of her. She has told everyone she knows about this miracle oil that I mixed for her. Once again the oils worked as I knew they would. Feel free to use any part of this letter if you wish.
Jo Ann Schlott"
Formulas from Alisa
Alisa is a client who frequently shares her uses of the oils:
I have very oily skin. I made an facial cleanser with your liquid castile soap to which I added some of your pink grapefruit, lemon rind, lemon myrtle and sweet orange. I keep getting compliments on how beautiful my skin is. It has tightened up my pores and brightened my skin. Also the smell is so bright that I love using it.
(My note, this blend of oils would be drying and irritating. If you want to try the blend in a wash off product, please keep the dilution VERY low, I would stay under 1% total (which would be only six TOTAL drops ef essential oil per fluid ounce of liquid soap.)
I'm also thinking it would make a bright and cheery diffuser blend… and anti-bacterial, as well.

Between you and me, I made up some lotion scented with the cape chamomile and gave it to a clinical psychologist friend of mine. She opened the bottle and sniffed the contents. The look of pure release and the long sigh she let out is what makes this past time of aromatherapy really worth it. My friend's specialty is counseling people with chronic illlnesses and people dealing with grief. To give her something that could help her relax and dip in a pool of liquid bliss during the day, it made my day. I brought the cape chamomile from you. You are healing more people than you know.
FACEBOOK GLEANINGS:
From Natural Solutions magazine: "Nourish your hair naturally: Did you know that using Coconut oil as a pre-wash conditionier boosts the strength, shine and overall appearance of hair. Esp. true for more porous type of hair as Coconut oil protects the follicle and hair shaft from being stripped of moisture by shampooing. Rub enough Organic Virgin Coconut Creme to cover hair thoroughly, let sit for five mins, and shampoo as usual.
From CBS News: Research study shows that 2 or 3 cups of coffee daily may help reduce the risk of Alzheimers.
Are you on Pinterest? come join us at http://pinterest.com/naturesgift/
Hints Tips and Formulas:
From an email… fast way to measure a dilution if you only need a wee bit.
Use one measuring teaspoonful of carrier oil or diluent:
1 drop of essential oil = a 1% dilution
2 drops of essential oil = 2% dilution
3 drops of essential oil = 3% dilution.
etc. etc. etc.
One measuring teaspoonful = 1/6th fluid ounce = 5 ml
and for diluting larger amounts:
One fluid ounce = 600 drops of carrier.
1% of 600 = 6 drops = a 1% dilution
2% of 600 = 12 drops = a 2% dilution
2.5% of 600 = 15 drops = a 2.5% dilution
5% of 600 = 30 drops or 1.5 ml = 5% dilution
10% of one ounce = 60 drops or 3 ml.
Charity of the Quarter
Midwives on Missions of Service travel to the poorest parts of the world to share information on safer pregnancies and birthing methods, to help improve the lives of women and children.
from their website:
MOMS is a non-profit, non-denominational organization whose purpose is to improve maternal health through education and service.
How we fulfill our mission:
Prepare women to educate and support their communities, especially the pregnant women in those communities
Train women in the skills and knowledge they need to support local women in normal birth
Promote effective maternity care to all women
Our Philosophy of Mission:
We serve marginalized women. We have a vision of improving women's and children's lives by helping provide excellent maternity care. We stay focused on serving women and preparing them to support their communities skillfully. With our experience in effective management, we also think creatively. We act responsibly with the trust our donors and clients have given us. We like to have fun, not taking ourselves too seriously, while taking MOMS' work very seriously.
Aromatic Quotes of the Month
"Nothing is more memorable than a smell. One scent can be unexpected, momentary and fleeting, yet conjure up a childhood summer beside a lake in the mountains…" —Diane Ackerman
"Mosquito is out,
it's the end of the day;
she's humming and hunting
her evening away.
Who knows why such hunger
arrives on such wings
at sundown? I guess
it's the nature of things."
— N. M. Boedecker, Midsummer Night Itch
(We need to send this poet some SkeeterBeater!)
To sign up for your own copy of the newsletter to be emailed to you, please click here.