Search Results for:
thyme linalol
We've searched for this Thyme Oil for years. Reputed to be strongly anti-viral and a stimulant to the immune system, it is safer and less irritating than some high phenol thyme varieties, while being just as powerful an antibacterial agent. Excellent for warding off or treating viral, fungal and bacterial problems.
Recommended to blend with Hyssop and Lavender, for tick bites to prevent infection and reduce inflammation. This is reputed to be a preventative for tick-borne Lyme Disease.
I would blend it with a bit of Ravensara to fight off respiratory ailments. I have read that it is specific for chlamydia. One of my mentors recommends it in a massage for tendonitis. Please avoid its use in pregnancy or with small children. (Reach for our Thyme Linalol instead.)
SHELF LIFE: Approximately 2 to 3 years after you open the bottle. Storing in the dark, refrigerated, and decanting half full bottles into smaller, full bottles will extend shelf life.
Certificate of Analysis:
Batch No. FR-58565
Batch No. FR-59018
This is the gentlest of the thyme cultivars. It is considered anti-bacterial and anti-infectious as well as being a fungicide. We are told that professional aromatherapists trained in Europe consider this chemotype safe for internal use, and effective against gastritis, upset stomach, and other intestinal conditions. Since essential oils are not used internally in the United States I am not recommending this, just passing along what I have read in the literature.
I have seen Thyme Linalol recommended for the treatment of infectious skin diseases. It is also useful in helping disinfect and heal oozing rashes from poison ivy, etc. as well as other contact dermatitis.
This Spanish cultivar is lower in the gentle esters than our wild grown French specimen, but also contains no discernible Thymol or Carvacrol, the intensely irritating components that make some Thyme oils contraindicated for topical use.
SHELF LIFE: Approximately 2 to 3 years after you open the bottle. Storing in the dark, refrigerated, and decanting half full bottles into smaller, full bottles will extend shelf life.
GC/MS:
Batch No.SP-58786
Batch No. SP-59260 (Current batch)
Spearmint  Light and uplifting
Green Mandarine  Most relaxing of the citruses (and sun-safe)
Cypress  Concentration / Clarifying / Empowerment
Himalayan Cedarwood  Spiritual and emotional support
Thyme Linalol  Physically settling/ comforting
Sandalwood  Anchoring
A little mint, a little citrus, a little spice. The balance of this blend comes in like the tide. A crashing start, bursting on the surf to pull away with a calming force. Heightening the senses to dream inspiration. It's a new moon energy, when the sky is a backdrop to shooting stars, flickering cosmos, and infinite wonders. Here we are traveling thru space and time with joy and bewilderment. We have only blended a small batch but with enough interest we may feel inclined to blend more. This has personally become my favorite evening blend for winding down but still much to do. It keeps me relaxed enough to lounge but still motivated enough to create. When normally i would just doze off questioning where my night went. This will possibly be my new favorite blend with anticipation of the days getting shorter.
After weeks of "aromatic glimpses" from my bedside table (which is where my sample vial sits along with a pen and paper as i wait for inspiration to strike), I am calmed by the waves of subtle mint as it melds and mingles with the other oils of StarGazer. It's like this blend is having a conversation and i am merely a lulled spectator. My mind does not chase or race, but thoughts keep flowing with no known destination. I place my pen to paper, and it flows through me. The sky has no limits, and the universe will provide.  I hope that you will enjoy this one as much as Marge and I have.
Truly best used in a diffuser, but could also make a great anointing oil. Dilute at 10% for pulse point/chakra anointing, or 1-3% for body oil/soap/lotion.
A blend of Atlas Cedarwood, Lavandin, Rosemary, & Thyme Linalol essential oils in a carrier blend of Grapeseed & Jojoba oils.
We are frequently asked for information about the use of essential oils to regrow hair.
For a period of 20 years I suffered from the uncertainty of Alopecia areata. I remember the nightmares it caused me, as well as the embarrassment. Recently, a properly-run double-blind study was done by a team of dermatologists. The abstract of the study is available on our Alopecia page. We have assembled a synergy of the named oils (Cedarwood, Lavandin, Rosemary, and Thyme) in the proportions used in the study. We make NO claims as to whether this synergistic blend will give you the results found in the study, however we would welcome replies from any who try it.
A personal aside: I know that for me, episodes of alopecia were triggered by extreme stress, and I think it is no coincidence that the period of remission coincided with my introduction to the healing power of the essential oils. I would strongly recommend you further explore the emotionally calming oils and synergies available to you, here, or elsewhere. Or you may try our pre-made Blends for Emotional Well-Being.
We wish we could guarantee that our Stimulating Scalp blend would work for you. Unfortunately, as we both know, alopecia is a frustratingly unpredictable illness and there are never any guarantees. To the best of my understanding, those who have benefited from the blend massage it into their scalp once daily, let it stand on the scalp for close to an hour before shampooing out. It would probably be easier to put it on before bed, sleep with it in, and wash it out in the morning. Personally, I would use the blend for 10 days to 2 weeks, then take a week away from it before restarting.
Please note: Our Stimulating Scalp Massage Oil was recently mentioned in an issue of First for Women magazine in an article concerning hair loss. The magazine describes it as "a blend of Lavender, Thyme, Cedarwood, and Rosemary." It contains Lavandin, rather than the stated lavender, since it was Lavandin that was used in the study we emulate. Since the above-mentioned magazine issue came out, we have had two women write to tell us how the Stimulating Scalp Massage oil worked for them. One woman used it for alopecia, and the other for thinning hair due to diabetes.
Here are their comments:
"Note to anyone experiencing "Hair Loss" problems: I cannot thank Nature's Gift enough for leading me to Stimulating Scalp Oil. Having developed Alopecia, I had tried everything to regrow my hair. Then through the advice of a friend and knowledgeable employee of Nature's Gift, I found stimulating scalp oil which regrew my hair! I would recommend this product to anyone with hair loss problems. Sincerely & With Deepest Appreciation, Tamie White"

"Being diabetic, my hair had become extremely thin. I had resorted to wearing wigs. I tried your Stimulating Scalp Oil and my hair has become thicker. Even my hairdresser has seen a noticeable improvement. Mary Edith Hill"
This newsletter contains:
October Special Sales
Because once again we will be represented at this year's NAHA conference, we are putting the CO2 extracts and our Italian collection from Marco Valussi on special as our featured products for October. (And if you, too, are attending the Conference, please come by our booth and visit a bit. I would love to meet you!)
Save 10% on retail sizes of all of our CO2 extracts, lipids, aromatics, and herbal extracts. Save on our Italian collection, including rare Cypress Fruit Oil, an unusual Italian Helichrysum, a very unusual Lavandin (we are blending with this one!), a delightful Oregano, Dwarf Pine (Mugo pine—so different from our other conifers), Norway Spruce (deeper and longer lasting than our other conifers; Jim's favorite!), and an amazingly sweet translucent pale blue Yarrow, like none we have ever experienced. Remember, we brought in each oil of this collection because one of us fell in love with it and insisted that we had to make it available. We will be bringing some to NAHA at the end of this month, where Marco is presenting.
New and Back In Stock Products
A new distillation of Santalum album, our Sandalwood Tamil 2018. We had two samples—one was very nice, and with age will be a lovely Sandalwood. Then, there was this beautiful specimen. We loved it and knew we had to offer it to you.
Back in stock and long awaited: Rose Maroc…Rosa centifolia absolute, from Morocco.
From Australia, a new distillation of Lemon Myrtle. Which means we could also restock our Germ Beater Spice, and are reformulating and restocking our traditional Germ Beater.
From France, what may be the prettiest Melissa essential oil I have ever experienced. Also from France, a *tiny* restock of wild crafted Thyme Linalol and Organic Thyme Thujanol —very scarce since the weather this Spring killed the crops.
From Spain, a shipment of organically produced Thyme Linalool – Spain from a new supplier my French mentor found. Just went online today!
From Bulgaria, we were finally able to restock our subtle Lilac CO2 and Linden Blossom CO2s.We have finally found a source for glass 5 ml jars, and are planning on offering the undiluted Lilac CO2 once we have jars to package them in. (Yes, it's that solid—we can't bottle it.)
Back in stock, our popular White Camellia Oil. (We have tried samples of this from other producers, to try to save you some money. They just were heavier and didn't have the skin feel of our regular supplier. This one is worth waiting for!)
From our Fair Trade supplier in Africa, more Kalahari Melon Seed Oil, high in Omega 6; more Baobab oil with a balance of Omega 3,6 and 9 fatty acids; and new Ximenia oil, higher in Ximenic Acid than any other oil. (We have already had to restock this one!)
Now that the cooler weather is here, (at least we hope so!) we are finally able to ship our Melissa-Calendula Lip Balm, our Baby Bottom Balm, and Shea Cream and Best Foot Forward, so Michelle has been busy whipping up fresh batches.
Blog Updates
Lots of personal things this last month, because Nature's Gift went though a lot of personnel and personal changes.
First, Rachel, our new administrative assistant greeted us.
The first of a series of info posts: Aromatherapy and the Emotions.
On September 11th, an In Memoriam post. Blends for grief and grieving.
A discussion of anti-fungal essential oils.
Christi bids us all farewell, after fourteen years. (Grab a tissue!)
Another personal post – a plea for help.
Information – Aromatic Skincare
It has been a busy month!
Facebook Snippets
Facebook is always the first place we announce new products, or new arrivals. This month there were a lot of videos, introducing Rachel, the staff saying goodbye to Christi, a beautiful surprise delivery, all captured on video by Rachel. (I think we can expect to see a lot more Facebook Live videos…she's good at that!)
Lots of talk about the upcoming NAHA conference at the end of this month. My mentor Madeleine Kerkhof will be presenting during the conference and presenting a post conference workshop. Come see both of us!
Another trailer for the Uncommon Scents movie. It was an honor to be able to contribute to this important piece of work.
A free introductory course that comes very highly recommended. I signed up.
Article about using essential oils to enhance nursing practice and self care.
Quora Q&A: What are the best essential oils to help arthritis ?
A blog from the West Coast Inst. of Aromatherapy about creating Body Scrubs for all skin types.
Our Clients Say
Lisa R. wrote, regarding Cleo's Serum: "Please don't ever stop making this skin serum, it's a staple in my skincare routine (morning and night). It is a great extra boost of moisture that my aging skin really benefits from. Thank you!" (and of course we asked for permission to quote!)
More about our Cleopatra's Secret line.. a client from Norway orders a year's supply on her annual visit…"I wont be back until next year so I just had to order enough for a year. After using the products for 2 days I just love how my skin feels. Thank you."
Visitor Carol from Missouri wrote about our Borage Seed CO2 Extract: "I read on this site that different oils work for different people who suffer with eczema. However, since you receive samples of oils with every order, I was lucky to get a Borage oil one. It was amazing! I've had eczema for 50 years and tried every prescription ointment on the market. Coconut oil worked for a while, but stopped being effective. This oil is my new 'go-to' now."
Reunité: Judy G. touched all of our hearts when she wrote: "To the entire Nature's Gift crew, but particularly to Marge,
"I would like to share this with you. We live in Calgary, Alberta. My daughter and her husband planned a trip to Hawaii with my three grandchildren for their first family vacation. Ever. Much excitement; however my daughter suffers severe anxiety and panic while flying. It is 7 hours from Alberta to Maui. She was valiant in her efforts to keep her fear from her children 9, 7 and 3 but it was affecting her anticipation.
"So, as any mother would, I went to work investigating oils that would ease her anxiety and fear. Having built a solid trust of Nature's Gift through my own use of your single oils, hydrosols and blends, you were my first stop – this was beyond my experience and so very, very important. I came across Reunite. In the description were these words 'This is my personal blend that I wear during situations that are apt to induce anxiety or panic attacks'. Exactly! I ordered the skin safe anointing oil, printed the description, wrapped it around the bottle and gave it to her as soon as it arrived earlier this week.
"I just now received a text from my daughter, they must have still been at the airport. She said: 'I'll send more info later – but we are here and that oil you gave me saved my Life – what an amazing difference! Anxiety and fear almost gone. Thank you-love you- thanks for your oils.' Her message might have brought a tear to my eye. Thank you Nature's Gift for helping me give the gift of an anxiety-free flight to my daughter."
NOTE to all: This is why we LOVE what we do!!!!
My friend Lauren, founder of The Aromapologist shares this blend for "brain fog" 2 parts each Eucalyptus Dives (Peppermint Eucalyptus), Rosalina, Copaiba Balsam, and Lemon. She writes, "This is one of my favorite combinations when I need to help fighting brain fog. You get the fresh, herbaceous, and minty combo of the Rosalina and Peppermint Eucalyptus (E. dives ct piperitone) coupled with lemon's bright notes and copaiba's balsamic, woody tones. Helps me immensely when I need to keep powering through my day." (I highly recommend The Aromapologist. Good, reliable information from a very well trained aromatherapist.)
Quote of the Month
"There is something in October sets the gypsy blood astir: We must rise and follow her, When from every hill of flame She calls, and calls each vagabond by name."
—William Bliss
<!–p>
</p–>
This newsletter contains:
Welcome Rachel!
Nature's Gift has a new smiling voice. We are delighted to introduce Rachel, who brings excellent office skills, experience with social media that we all lack (expect exciting changes once she gets fully acclimated!) and a sunny attitude. Our Christi is going on an extended medical leave later this month, so we started a search for someone to try to fill her role at Nature's Gift. We were delighted to find Rachel. She does not have aromatherapy training, but is eager to start on a distance course. Meanwhile, she is studying our blog, our product descriptions, and soaking up information like a thirsty little sponge. We are so excited to have found her, all of us feel she is the perfect addition to the Nature's Gift family. Please help us welcome her, as Christi trains her on all the blue million things that she has done to keep our little craft sailing smoothly. I asked Rachel to write a blog article telling us all a little bit about herself. It's available here.
September Sale Category—Lipids

In September, it is time to think about changing from our Summer Skincare routines to ones more appropriate for cold weather, dry inside air, perhaps put aside Summer's light moisturizers in favor of something a bit richer.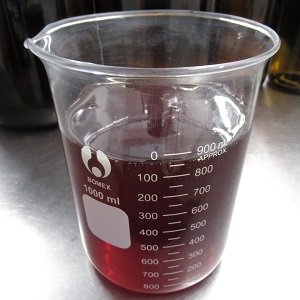 Because of this, we are putting our entire Fixed Oils/Carrier oils category on a 10% discount. Prices are reflected in the shopping cart, no coupon needed. Shop and save on our array of Individual Carrier oils (including our rare CO2 lipids,) our Sampler Kits for various skin types, our ever-growing list of herbal and floral infused oils, our Butters, additives and enrichments and Waxes (floral wax and beeswax).
New and Back In Stock Products
Essential Oils
Benzoin, now packaged in a glass jar, a stunning new Indian Sandalwood, our Sandalwood Tamil 2018, a tiny bit of French Thyme Linalol.
Carrier Oils/Lipids
Hydrosols
Helichrysum Hydrosol (organically produced in the US), Rose and Neroli
Redesigned and/or back in stock kits
Now that we have more Helichrysum Hydrosol, our Rosacea travel kit is available, and we have redesigned our Pure Sandalwood Sampler (adding more oils).
Books
Back in stock: Both of Madeleine Kerkhof's books: CO2 Extracts in Aromatherapy and Complementary Nursing in End of Life Care. We also have been able to restock a few copies of my book, Essential Oils and Aromatics. (Yes, of course I will sign it for you!)
Found in Inventory
4 ounce malibu jars, with a hanging hook (and Malibu style lid, of course!) PERFECT for the shower! Package of ten for.99 plus S&H
Blog Updates
The last time we did a blog update was early June, when we announced our series of CO2 blogs. Time has not allowed for a whole lot of writing since then, but you might be interested in:
Essential Oil Irritation?
Spilled essential oil on your skin? Ouch! This is the best and most effective way to treat it. (Hint: it does NOT involve putting a carrier oil on top.)
Rose—Rose Geranium—Geranium?
Confused? Lots of folks are. We attempted to sort it out for you here.
First Aid Kit?
From 20 years ago, suggestions for your essential oil First Aid Kit: (Hint: pre-dilute so they are ready to use, because in an emergency you do not want to have to be counting drops and blending!)
Which lavender?
Which lavender is most useful for a specific purpose is often determined by the chemistry. Higher in Lynalyl Acetate will probably be more relaxing. Higher in monoterpenes and monoterpenols should be more effective antibacterials. This chart will help you compare. (Yes, it would be easier if you could just scroll across the screen and compare line by line. The blog formatting would not allow that. Sorry!)
Aromatic Salves?
Tina Sams, editor of The Essential Herbal Magazine shows us how to use all our exotic fixed oils to make healing balms for dry skin, baby's bottom, pain relief, respiratory relief (the traditional "chest rub"), lip balm… you choose.
Facebook Gleanings
Facebook is for fun, and keeping up with friends and distant family, but we try to share new information with our Facebook friends as we find it. Examples:
Book Review
In searching our old newsletters for a September "Quote of the Month" I found this review of my (then brand newly-published) book:
"Founder of Nature's Gift ( naturesgift.com, reviewed in Massage Therapy Journal Summer 2007), Marge Clark describes in this beautifully illustrated little book how to use essential oils for easing pain, combating infections and nurturing emotions. She discusses how to discern high-quality oils, as well as how to store your essential oils safely based on their "notes." She provides detailed descriptions of some of the most useful oils, including safety warnings. She also offers a valuable list of carrier oils, and discusses how undiluted essential oils are powerful enough to sensitize and irritate the skin, causing dermal inflammation and allergic reactions. Topical applications using diluted essential oils, such as baths, compresses and massage are described. Undiluted oils, she says, can be used in diffusers and nebulizers, when inhalation is appropriate. Convenient charts showing uses and effects of essential oils are included, along with amounts for full body and localized massage sessions, and recipes and blends for skin care, emotional well-being and clearing the air. This beautiful little book is a substantive contribution to the instructional literature on aromatherapy."
"a substantive contribution"… oh WOW! I absolutely love it." (Loved it then, and still do!)
Aromatic Quotes of the Month (from Sept. 2008):
"The foliage has been losing its freshness through the month of August, and here and there a yellow leaf shows itself like the first gray hair amidst the locks of a beauty who has seen one season too many."
Oliver Wendell Holmes
(and a new one!)
"Ah, September! You are the doorway to the season that awakens my soul… but I must confess that I love you only because you are a prelude to my beloved October."
Peggy Toney Horton
The scent of citrus and of brittle pine
Suffused the island. Inside, she was singing
And weaving with a shuttle made of gold.
Her voice was beautiful. Around the cave
A luscious forest flourished: alder, poplar,
And scented cypress.
Emily Wilson (translation of The Odyssey)
Enjoy this month of transition, as we bid farewell to Summer and welcome Autumn.
FEBRUARY GOODIES
We have been playing catch-up. Restoring depleted stocks and bringing back
some treasures we've missed for a long time.
This newsletter contains:
Back in Stock (sometimes after a LONG delay.)
Our Clients Say: Jasmines, a Masculine Blend, Hair Gel, Fruit Loops? Solace, Hives, Frankincense.

BACK IN STOCK
Rose Geranium, an extraordinary specimen. The finest I have seen in a decade.
Labdanum Absolute, rich and resinous.
Lavandin Grosso, French, Organic
"Madeleine's Book" Complementary Nursing in End of Life Care
Neroli, Tunisian
Peppermint, Organic Hungarian
Petitgrain Bigarade, true Bigarade from Italy, as it should be.
Violet Leaf Absolute (the aroma of spring)
Ylangylang Complete, Organic

FEBRUARY SALES
For Winter Weary skin two special sale categories. All of our Cleopatra's
Secret Products are on special sale at 10% off normal pricing for the month
of February, as are all of our Skincare Products. (See our Skincare Solutions category here.)

Corsican Helichrysum Italicum! We overbought in 2015 and still have a little bit of both our Helichrsum Serotinum and Helichrysum Don remaining. Given proper storage they will still be vibrant and effective well into 2020, but we would like to clear the shelves. Special pricing while supplies last.

NEW SIZES
You asked, we listened. New size rollout: Our most popular synergies are now available in 15 ml, as well as the familiar 5 ml.
Citrus Smile,
Deep Breath,
Fresh Aire,
Relax, and
SleepEase.
You may access all available sizes via our dropdown menu for each product.

TWO SPECIAL SALE DAYS

On Valentine's Day, February 14th, because we love you, take 14% off any retail sized Essential Oil, Absolute, or CO2.
Only products listed at this link, while supplies last, retail sizes only (mls, not ounces), no kits or samplers, and may not be applied retroactively. Use discount code Romance.
Free Shipping Friday: On the fourth Friday (2/24) enter discount code Friday-Free and receive free domestic shipping on orders valued over 5.00. No other Nature's Gift discount may apply.

BLOG UPDATES

The things we used to know: Aromatherapy "facts" that have changed as we learned more.

France, the Louisiana Purchase, and Mosquitoes? Christi looks at how history may have influenced horticulture.

Guest Blog: Perfume Blending. Haly blends her favorites, and shows you how.

Our Clients Say:
Jasmines:
My friend Charlie writes the BEST descriptions of our products that I have
ever seen. He has missed his calling, and should be in marketing. At
any rate, he recently requested samples of all three of our Jasmine specimens,
Jasmine auriculatum, back in stock after a long absence, Jasmine Grandiflora,
and Jasmine Sambac. After receiving and experiencing
them, he wrote the following (quoted with permission):
I asked for samples of the three Jasmine absolutes they offer, and they were kind
enough during the busy Friday special to make it happen. I've never had a true
Jasmine absolute so I'm doing research for when I can go in on a bottle. I've
spent a couple days with them now and have decided I need all three.

The Jasmine sambac may just be my favorite. Warm, fruity and floral. Very rich
and intense. It reminds me of Ylangylang extra, but more green and slightly
herbaceous. This would be what I imagine live Jasmine flowers smell like. A very
mysterious scent indeed.

The Grandiflora is quite different. It's all floral. Not really green or fruity.
This reminds me of iconic Jasmine scents that my grandmother had in her
fragrance collection. As it develops over time it smells like Benzoin and
flowers. Very bright and sunny!

The Auriculatum is a spicy floral! To me it seems less sweet, and more green,
fruity, almost citrus like. With a touch of clove. It reminds me of the gardenia
bushes in my front yard as a kid.

These are absolutely beautiful. The aromas radiate from the scent strips and
have filled my room. These make me excited for spring flowers!
Thank you, Charlie! I have tried, and failed, to describe the differences between these three, and am
grateful for perfumer's nose, and vocabulary.

A Masculine Blend
Leah and I had been discussing the difference in scent between our Siberian
Fir CO2 and the distilled Siberian Fir, and she mentioned a blend she used the
CO2 in. Of course I had to ask what… and she gave permission to share.
Just a note because you asked how we used the Siberian fir CO2. I mixed a blend
of Siberian Fir CO2, Bergamot FCF, Atlas Cedarwood and Vetiver. I used it in a body butter and perfumed oil for men. The
guys loved it and one wife liked it on her husband but not for herself. Thanks,
Leah.
Sounds to me like a lovely masculine blend. (And no, Leah did not share her percentages, it would be "to taste.") I told her it
sounded wonderful, all those deep notes, and only the Bergamot to lighten it.

Hair Gel?
Susan Snyder wrote:
Hello Marge,

Your Aloe Vera Gel is one of my favorite new finds on your website. I love it
on my skin, but recently I found another use for it. I had discontinued use of
my store bought hair gel when I changed to all natural cosmetics. I had not yet
figured out a replacement, and noticed "aloe" as a key ingredient when doing a
little research on what I could mix up myself. Instead of going with a complex
recipe — I decided to try just the Aloe Vera Gel from Nature's Gift as a hair
gel, and I'm loving it. I have fine hair and very little of the gel goes a long
way (I only need five squirts from the bottle and applied to the roots of my
hair). In addition, I feel like the health of my scalp has improved since using
it.

No need to respond. I just wanted to pass on an additional use of one of your
products just in case it might help someone else.
I did respond, to ask permission to share her idea, which had never occurred to me. I am wondering about adding "hair friendly" essential oils to the aloe gel? Either the components of our Stimulating Scalp Oil, Rosemary, Atlas Cedarwood, Thyme Linalol and Lavandin, or even, for a child's hair, Nerolina, known for combatting "Children's hair problems." (We want to name it "No Nitz" or "Nitz Blitz.")

Air Cleaning Blend?
Marnie recently wrote that she blends Lemon Myrtle and Lime as a diffuser
blend. And her kids say it smells just like Fruit Loops!

QUESTION: 10% dilution to get to a 1% dilution?
A client recently wrote, asking: Quick question: How many drops of the German Chamomile CO2 10% would you add to a 1 oz bottle to equal a
1% dilution total? Thank you so much. I just love your oils!
Our answer, "You would want 6 drops of UNDILUTED eo to give a 1% dilution in one oz of carrier… so you would need 60 drops of the 10% dilution…see? (Or three mls!) Add that to the bottle FIRST, then add the rest of your chosen carrier; remember you are also adding a lot of Fractionated Coconut Oil. Of the 60 drops of diluted Chamomile Total, 54 will be fractionated Coconut oil, so count that as part of your fixed oil.

SOLACE
In a Facebook group. we were discussing how our bodies know what we need, and a friend shared the following:
Marge Clark, I just wanted to say I let my mother in law smell a few samples and she was so drawn to Solace not even knowing it is for emotional healing. (She is still grieving over her husband's death from years ago). Thank you for such a wonderful product.

And when asked if I could quote her, she replied, "Yes please do quote me on that. I am just blown away by your knowledge and help and products."

Hives? Heli!
Kate wrote,
I just wanted to share with you how incredible your helichrysum oil is!
My son is ten and had a horrible allergic reaction to amoxicillin. He
had hives on nearly every inch of his skin. Doctor recommended Benadryl,
but he was still itchy and spotted a day later. I tried the helichrysum
oil in a sweet almond base before school and I was amazed to see him
when he got back. I have included pictures below, though they don't do
justice to seeing it in person! Thanks!
(Note, the pictures somehow got lost in the process!)

Frankincense:
Sue Madunich, of Aromatic Blessings,
recently wrote the following about our Boswellia sacra, from Oman:
I have been in love with Sacred Frankincense since I started using oils many years ago. I have tried many different places looking
for "that fit." All I can say is WOW! I seriously almost cried when I smelled the Sacred Frank (White). I can honestly say I have never smelled or experienced anything like that, EVER. Thanks, Marge. I can't tell you how grateful I am for the beautiful products you sell. I will be posting numerous reviews on this oil! YOU ARE AMAZING! I need to move to TN!

February Quote:
But February made me shiver. With every paper I'd deliver. Bad news on the doorstep. I couldn't take one more
step.
—Don McLean
A traditional British saying predicts:
If Candlemas Day be fair and bright
Winter will have another fight.
If Candlemas Day brings cloud and rain,
Winter won't come again.
To sign up for your own copy of the newsletter to be emailed to you, please click here.