/* Colors in the styles are special for Christmas.
*/?>
This newsletter contains:
Holiday Blends and Essential Oils on Sale!

Save 10% on our four Holiday Blends: Holiday Joy, O Christmas Tree, Three Kings, and Winter Sunshine. (Please note, some of these are in short supply, and will not be available again for another year.)
Your Christmas Tree: Our favorite Evergreens at a seasonal savings: Balsam Fir, Scotch Pine, Cypress, brand new, limited supply Piñon Pine, Black Spruce (fresh arrival from our favorite Canadian distiller) and Siberian Fir. Retail sizes only. And our newest arrival, a codistillation of two favorite Christmas trees, Frasier Fir, and Noble Fir. We've named it " Christmas Bliss " because the name fits. Its BEST use is to bring the holiday spirit to your home, your car, your surroundings. One of our little AromaPods would let it scent an artificial tree. Any diffuser or aroma lamp will allow you to fill your house with its joyful aroma. ENJOY. It is a just for fun offering that invites you to come and play!
And remember to use the "shipfree" discount code on your domestic order over 0, to receive free Priority Mail shipping.
New/Back in Stock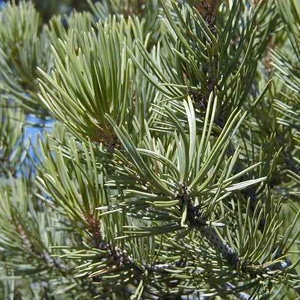 Wild-crafted White Sage, sacred oil of the American southwest, essential oil from an organic producer in the Pacific Northwest, Pinon Pine essential oil, harvested and distilled high in the western Rockies, from Thailand, more of our Central Thai Plai oil, for relieving Winter's aches and pains. From Madagascar, antibacterial Saro, from China, an aromatic Ho Wood, said by many to be an aromatic and therapeutic replacement for Rosewood, rare Thyme Borneol from Morocco, spicy Bay Laurel, Organic Rosemary Verbenon, wonderful for skincare. Brand new to us…Certified organic, distilled Bitter Orange oil from Egypt. An anti-anxiety delight. And, of course, the Christmas Bliss described above.
Hydrosols
Helichrysum for healing and pain relief, Yarrow, organic from an artisan distiller in the Pacific North West, gentle Roman Chamomile Hydrosol, Clary Sage Hydrosol, Frankincense Hydrosol (wonderful for skincare.)
Infusions
To add to our array of infused Frankincense oils we have a beautiful Boswellia carterii infusion, our lovely classic Somalian Frankincense in an infused oil, and (be still my beating heart!) a tiny amount of Black Sacra infused oil. Quantities of both are extremely limited.
My Book

We had been told that my book was out of print. This is why we issued it in Kindle format. Come to find out, after the printer promising if they were to be "remaindered" I would have the courtesy of first offer, the long out of print book showed up on Amazon. In large quantities. For far less than we paid for it wholesale years ago. At any rate. We bought some. Yes, you can buy them for less on Amazon. But if you would like your very own autographed copy, and a copy of the dedication (which the publisher omitted,) you may order it here. We only have a few.
Blog Update
A list of the Best Sellers during our Halloween "trick or treat" sale:
Vaping EO's? No. Please don't. This is why.
Best sellers during our Thanksgiving weekend sales.
Holiday Schedule at Nature's Gift

We will be here and working through Friday, December 22nd. We have traditionally given our staff Christmas Eve as a holiday, as well as Christmas Day. With Christmas on Monday this year, we decided to take the day after Christmas, Tuesday 12/26 as the second day, so travelers could stay through the holiday and return home at their leisure on Tuesday
We will be CLOSED FOR INVENTORY the rest of Christmas week. The shopping cart will still function, but no orders will ship. We will process orders on Friday, 12/22, and all orders placed and paid on Thursday will go out before the holidays. We will TRY to get orders placed Friday morning before noon out, as well, but we can not guarantee that. All other order will be processed in order when we return in 2018.
Holiday Recipes and Blends
(adapted from a recipe from Barbara Lucks)
Not only does this preparation clean, the essential oils disinfect and provide a natural, festive fragrance.
1 teaspoon (5 mls) Sweet Orange or Mandarine essential oil
a few drops of Clove Oil and Cinnamon Leaf oil
1 teaspoon washing soda
2 teaspoons borax
1/2 teaspoon liquid soap or detergent
2 cups hot water (to dissolve the soda and borax)
Combine the ingredients in a spray bottle. Shake to dissolve and blend the minerals. You can spray this cleaner onto a surface then leave it for 15 minutes before wiping it off, to give the essential oils antiseptic qualities time to work (makes 2 cups). It will leave your house smelling like an old fashioned, clove studded pomander ball! (December 2001)
Scented Greeting Cards and Tissue Paper
[This is something I used to do years ago, and had forgotten about.The directions are borrowed from my friend Wendy at Aromaweb. She obviously has this aimed at Christmas wrappings; but it truly works all year round. I used to scent "all season" wrapping paper with Bergamot. Lavender would be another good choice I think. This time of year I would want the "Christmas Tree" oils. Of course, for a wedding gift or bridal shower, nothing would be as appropriate as Orange Blossom or Neroli.]
Scenting your wrapping paper and greeting cards adds a wonderful touch to the holidays or any gift-giving occasion.
Directions:
Allow an extra day before writing out your greeting card(s) or wrapping presents. Choose a blend or a single essential oil. Put a few drops of the blend onto a cotton ball. Put up to 15 cards and the cotton ball in a large ziplock bag, close and let it sit for at least 24 hours. Take care not to let the oil come in direct contact with cards or envelopes as the fresh oil could stain them. For boxes of cards, you may also have enough room to just put the cotton ball right in with the box.
For tissue paper, follow the same procedure, but place the cotton ball into the plastic package of tissue paper. Be careful not to let the oil come into contact with the paper. Close the bag up so the aroma can properly scent the tissue.
Refrain from giving a scented card or scented tissue-wrapped gift to anyone who has allergies or sensitivities that may be affected by the oils. Another idea….I used to store my note paper in a bag perfumed with the oil of the month. That way it was always ready. Not a bad thing to do with the envelopes you use for paying bills etc…makes the chore a lot more pleasant.
Orange Melt Aways
(one of my favorite of my mother's Christmas Cookie recipes.)
1 cup soft butter or margerine (I use butter!)
2 cups sifted confectioners sugar (divided!)
1 1/4 cup UNSIFTED flour
3/4 cup corn starch
3 tablespoons orange juice
3 drops sweet orange or blood orange essential oil
Cream butter with essential oil. Add 1/2 cup confectioners sugar and beat until fluffy. Beat in flour and corn starch until smooth. Cover and chill for at least two hours (overnight is better!).
Preheat oven to 325 degrees F. Roll the chilled dough into 1 inch balls, and place on an UNGREASED cookie sheet.
Bake the cookies for 8 to 10 minutes until firm and barely golden. Cool slightly (they will be very fragile) and remove to a wire rack to finish cooling.
Mix remaining 1 1/2 cup confectioners sugar with the 3 tablespoons orange juice. Put wax paper under the cookies on the rack, and spoon the orange glaze over them.
Let dry.
Makes approximately 3 1/2 dozen cookies that freeze well, if you want to make them in advance.
Two years ago we posted a blog with various Holiday blends we've collected over the years. You may read them here.
ENJOY!
From all of Santa's little elves here at Nature's Gift, wishes for a Merry Christmas, Joyous Yule, Happy Hanukkah, a blessed Solstice, and happy holidays to all.