Search Results for:
carrier oils and diluents
Please note, some of the suggested oils are photosentizers. Angelica, and cold pressed citrus oils should not be used on the skin within 12 hours of exposure to sunlight or ultraviolet light. If you choose to use one of these oils on your face, please use it only at night.
See our Methods page for suggested methods of using the oils in skincare. Also see our descriptive Carrier Oils page to help select appropriate carriers for your skin type.
Nature's Gift offers a range of skin care products on our Skin Care Solutions page.
| | |
| --- | --- |
| Skin Care (General) | Lavender, Rose, Rosemary, Geranium, Chamomiles, Rosewood Essential Oils and all Hydrosols |
| Acne | Tea Tree, Manuka, Helichrysum, Lavender, Spike Lavender, Thyme Linalool, Geranium, Petitgrain, Sandalwood, Vetiver, Mints, Basil, German Chamomile, Atlas Cedarwood, Rosewood, Palma Rosa, Thyme, Cajeput, Niaouli, Yarrow Hydrosol. See also our suite of Clarifying Products to gently sooth and heal problem skin. |
| Astringent | Grapefruit, Yarrow, Rosemary, Lime (Distilled) |
| Black Heads | Coriander, Peppermint, Lemongrass, Thyme ch Linalol |
| Chapped / Cracked Skin | Myrrh, Patchouli, Sandalwood, Vetiver, Cajeput, Roman and German Chamomile, Lavender, Calendula Infused Oil |
| Chilbains | Black Pepper, Cinnamon Leaf, Clove Bud, Ginger, Lavender (ie, circulatory stimulants to promote warming) |
| Cleansing | Sweet Basil, Juniper, Lemon, Lemongrass, Niaouli, Peppermint |
| Combination Skin | Geranium, Rosewood, Ylangylang, Rose Geranium Hydrosol, Neroli Hydrosol |
| Couperose(Thread veins, congested capillaries) | Lemon, Helichrysum, Cypress, Rose, Lavender, Roman and German Chamomiles, Geranium, Calendula Infused Oil, Helichrysum Hydrosol, Neroli Hydrosol |
| Devitalized Skin | Eucalyptus Globulus, Myrtle, Neroli, Basil, Juniper, Lemon, Lemongrass, Niaouli, Peppermint, Pine, Orange, Rosemary, Spearmint, Geranium, Grapefruit |
| Dry Acne | Petitgrain, Lavender, Spike Lavender, Clary Sage, Rose Geranium |
| Dry Skin | Carrot Seed, Cedarwood, Clary Sage, Jasmine, Geranium, Lavender, Orange, Palma Rosa, Rose, Roman Chamomile, Rosewood, Neroli, Petitgrain, Mandarine, Vetiver, Sandalwood, Ylangylang, Carrot Seed, Lavender, Rose Hydrosol, Neroli Hydrosol, Calendula Infused Oil. See also our Dry Skin Sampler for suggested carrier oils to nourish dry, fragile skin. |
| Eczema | German Chamomile, Helichrysum, Lavender, Bergamot, Carrot Seed, Atlas Cedarwood, Roman Chamomile, Juniper, Myrrh, Palma Rosa, Patchouli, Sandalwood, Teatree, Yarrow, Ylangylang. Calendula infused oil, Cranberry Seed Oil. See our Eczema and Psoriasis Carrier Oil Sampler for a selection of carrier oils all recommended for helping deal with eczema. We have also had excellent feedback from clients using our Baby Bottom Balm as a treatment for dry eczema (available seasonally). |
| Hydrating | Palma Rosa, Sweet Orange, Mandarine, Tangerine, Rose, most Hydrosols, especially Neroli |
| Infections | German Chamomile, Manuka, Eucalyptus, Lavender, Myrrh, Roman Chamomile, Geranium, Rosemary, Tea Tree, Thyme Linalool, Calendula, Palma Rosa, Niaouli, Laurel, Myrtle, Rosewood |
| Inflammation | Helichrysum, St. Johns Wort Infusion, Carrot Seed, Cistus, Galbanum, German and Roman Chamomiles, Clary Sage, Myrrh, Myrtle, Rosewood, Angelica Hydrosol, Yarrow Hydrosol, Helichrysum Hydrosol, Witch Hazel Hydrosol, Chamomile Hydrosol |
| Itching | Jasmine, Helichrysum, Lavender, Peppermint, Roman Chamomile, Lavender Hydrosol, Witch Hazel Hydrosol |
| Large Pores | Myrtle, Lemongrass, Rose, Cedarwood (I question whether of these will actually make a difference in the appearance of large pores.) |
| Mature, Aged Skin / Wrinkles | Carrot Seed, Elemi, Cistus, Frankincense, Galbanum, Myrrh, Patchouli, Rose, Clary Sage, Rosewood, Lavender, Neroli, Sea Buckthorn Berry Extract, Rose Hip Extract. Also consider or our Mature Skin Elixir. See our Mature Skin Carrier Oil Sampler to gently nurture and rejuvenate mature skin. Best yet, see our Cleopatra's Secret line of skin care products, Creme Cleanser, Serum, Toner, and luxurious bath products, all designed to nurture mature skin and give the user a youthful glow. |
| Normal Skin | Atlas Cedarwood, Geranium, Jasmine, Lavender, Neroli, Roman Chamomile, Rose, Rosewood, Ylangylang, Angelica, all Hydrosols |
| Oily Skin | Roman and German Chamomiles, Cedarwood, Geranium, Clary Sage, Lavender, Ylangylang, Lemon, Peppermint, Niaouli, Cajeput, Cypress, Calendula Infusion, Frankincense, Patchouli, Sandalwood, Juniper, Melissa, Yarrow, Coriander, Petitgrain, Lime (Distilled), Grapefruit, Thyme Linalool, Lavandin, Spike Lavender, Rose. See our recommended moisturizing carrier oils for oily skin in our Oily Skin Carrier Oil Sampler. |
| Pimples, Blemishes | Tea Tree, Manuka, Lemon Myrtle, German Chamomile, Helichrysum, Thyme Linalool, Cajeput, Niaouli, Rosemary. See also our Clarifying Soap and Treatment Gel. |
| Psoriasis(extremely difficult to treat) | Hydrodistiled Cade, Bergamot, Helichrysum, Cajeput, Carrot Seed, German or Roman Chamomile, Lavender, Juniper, Sandalwood, Tea Tree, Calendula Infused Oil, Cranberry Seed Oil. We have had fantastic results from people applying our Pomegranate Seed CO2 to areas with psoriasis. See also our Eczema and Psoriasis Carrier Oil Sampler designed to help alleviate symptoms. |
| Puffiness | Cypress, Peppermint, Rosemary, Fennel, Celery, Clary Sage, Roman Chamomile |
| Regeneration | Frankincense, Lavender, Neroli, Patchouli, Rose, Rosemary, Sandalwood, Tea Tree, Helichrysum, Elemi, Vetiver, Spikenard, Caraway, Palma Rosa, Clary Sage, Lavender, Galbanum, Myrrh, Myrtle, Calendula, Carrot Seed, Cistus, CO2 Combo |
| Revitalizing / Basal Layer | Carrot Seed, Rosewood, Niaouli, Tea Tree, Orange, Calendula |
| Rosacea | German Chamomile, Helichrysum, Rosewood, Helichrysum Hydrosol, see our Rosacea Synergy and other products designed to soothe inflamed and/or ultra sensitive skin. |
| Sensitive Skin | Roman and German Chamomile, Rose, Palma Rosa, Helichrysum, Neroli, Rosewood, Carrot Seed, Angelica, Jasmine, Neroli Hydrosol, Chamomile Hydrosol, Yarrow Hydrosol |
| Scars | Helichrysum (in a base of Rose Hip Seed Oil), Carrot Seed, Lavender, Petitgrain, Galbanum |
| Skin Toner | Calendula Infused Carrier Oil (for dry skin), Lemongrass, Chamomiles, Lavender, Neroli, Orange, Rose, Frankincense, Petitgrain, Lemon, and all Hydrosols |
Will fit our four ounce and one ounce plastic Bullet Bottles, that we use for all of our carrier oils and diluents. (The pump stem will need trimming for the proper length for whichever bottle you use them with.) 20/410 neck.
Because some people have been confused about the difference….the treatment pump is on the left in this picture. It dispenses a few drops of facial oil, carrier or your chosen diluent. The atomizer top (available here ) is on the right of the picture and gives a fine mist spray. We use them for room sprays and hydrosols. Each is covered with the clear plastic cap shown at the side.
Thanksgiving—Black Friday—Cyber Monday
(And new products, and back-in-stock products, and wonderful gift suggestions, too!)
HOLIDAY SALE:
For the truly dedicated bargain hunters:
Thanksgiving Day, Thursday, November 27. DISCOUNT CODE "turkey" (without the quotes) will give a 15% savings on all retail sized essential oils, 2, 5 and 15 ml sizes only.
Black Friday, November 28th, DISCOUNT CODE "shop" (without the quotes) will give 15 % off all of our Carrier Oils and Diluents, everything listed here and our Hydrosol collection, listed here.
Cyber Monday, December 1st, DISCOUNT CODE "online" (without the quotes) save 15% on all our Aromatherapy Accessories, including diffusers, bottles and jars, carrying cases (including the brand new ones described below). All these sales are based on product availability, no rainchecks, first come first served.
If all of that is just too much to keep up with, we have a simpler alternative: just shop any time during the whole Thanksgiving weekend, from Thursday through Monday, use the DISCOUNT CODE "Plymouth" (without the quotes) and save 12% on all of our normal retail products. Books, Kits and Samplers, and Bulk sizes are not included in the sale.
If you choose to shop on different days to maximize your savings, PLEASE do not ask us to combine orders to save on shipping. The quoted shipping cost is what you will be charged. We will not be able to make any changes to your order. Please don't ask.
NEW/BACK IN STOCK:
Perfect gifts for the aroma lover in your life: Just in time for gift giving, the shipment of AROMA STONES has arrived. Our safest and most silent diffuser, perfect to put on the bed table. Available in Cobalt or Eggshell matte finish.
After a LONG absence, our hanging Clay Pots are back. Hang one from your rear view mirror to keep the driver awake with Focus, hang a wee pot with some Cedarwood oil in a closet to deter moths, or put your favorite needle oil in one and hang it from the branch of an artificial tree. Bring the scent of a real tree into your home.
CARRYING CASES
In addition to the SMALL PURSE-SIZE we have offered for some time, we now can make available three more. Our LARGE carrying case will hold up to thirty 5 ml bottles, or an array of 5 and 15 ml bottles. Depending on how you arrange the bottles you can probably fit some pipettes or scent strips in there. Two ml bottles tend to disappear unless in the small bag we ship them with. Our MEDIUM carrying case is designed to hold sixteen 15 ml bottles and will actually accommodate some 30 ml (1 ounce) bottles as well. And our newest COMPACT case holds up to 10 bottles, but will hold a range of 5 ml, 15 ml, some of our wee 2 ml bottles, and even some 10 ml rollons for the ultimate in versatility.
BACK IN STOCK:
To sign up for your own copy of the newsletter to be emailed to you, please click here.
Frequently Asked Questions
Are your oils therapeutic grade? (The most frequently asked question.)
To answer that question, first you must define what is meant by "therapeutic grade" essential oils. What does it really mean?
There is no organization in the United States that oversees therapeutic quality. This is the reason why Nature's Gift will not make the claim that our oils are "therapeutic grade" since in this country the term is meaningless and is often used as marketing hype. Any vendor can claim that their oils are "therapeutic grade" since there is no legal definition of the term.
In our opinion and experience, the correct term should be "aromatherapy grade" since aromatherapy requires only the finest of essential oils. Another term that we like to use is "clinical grade." Since many of our oils are used in hospitals, hospices, and in clinical research projects, it seems to fit.
There are many criteria that must be met for an essential oil to truly be of aromatherapy quality.
Because the answer to this question is too long for the FAQ, please click  here  to read the complete answer.
Are your products 100% pure with no additives added to the essential oils?
We guarantee both the purity and the quality (two different aspects!) of our oils and hydrosols. The ONLY time something is added to any of our products is in the case of the clearly marked 5% or 10% dilutions of our oils and, of course, the personal and massage blends…ALL are clearly marked as diluted both on the website and on the labels.
What is the definition of the term "essential oils?" How do they differ from olive oil or other vegetable oils?
Essential oils are highly volatile plant essences, produced primarily by steam distillation (and sometimes by 'cold pressing', CO2 extraction, or solvent extraction). They contain the aromatic molecules of the plant.
Plants produce these aromatic molecules for various reasons…reproductive (to lure bees for pollinization), protection (the antifungal properties of the leaves of the melaleuca trees give us Tea Tree oil, among others), etc.
Unlike fixed oils (the vegetable or "carrier" oils), essential oils are highly concentrated and must be diluted in a carrier…they should never be used undiluted (or "neat") on the skin.
Essential oils work on the most primitive, oldest part of the brain (the limbic system) and have intense effects on the parasympathetic nervous system, as well as powerful antibacterial effects.
How are essential oils made?
Essential oils are produced primarily by steam distillation, but sometimes by hydro distillation (using water rather than steam), CO2 extraction, or other methods. Read more here.
What is a CO2 extract?
CO2 (carbon dioxide) extracted aromatics are produced by a newer, more expensive method than traditional steam distillation. In our opinion, CO2 extracts tend to yield a richer, fuller more aromatic product than their steam distilled equivalents. Read more here.
Why should I dilute essential oils?
Diluting essential oils is for your own safety. Many oils can be skin irritants or sensitizers and can do serious damage if not used in appropriate dilution on the skin.
Secondarily, these oils are precious natural resources. Using them 'neat' (undiluted) is unnecessary. "Less is more" where essential oils are concerned; if you properly dilute them, they also last longer, extending the life of your purchase.
What is a carrier oil?
Pure essential oils are too concentrated for use directly applied to the skin. It is therefore necessary to use a carrier oil to assist in application. Carrier oils are vegetable, nut, or seed oils, many of which have their own therapeutic properties.
Carrier oils used in aromatherapy should be 'cold-pressed' (unrefined) oils if at all possible. Also, not all carrier oils should be used at 100% concentration; some are best used in dilution with another carrier oil. For example, Evening Primrose or Borage Seed oils are quite thick and are better diluted in a lighter carrier oil. You may blend different carrier oils together to achieve the desired result. For more information, please see our pages about specific carrier oils and additives.
How do I know what's an appropriate dilution?
For a healthy adult, the "standard" is a 2-2.5% dilution, (e.g., 15 drops of essential oil per ounce of carrier oil) or 2-3 drops per teaspoon of carrier. For a child or a frail elderly person, the dilution should be much weaker (about 1%): perhaps five drops of essential oil per ounce or one drop essential oil per teaspoon of carrier oil.
If you are making a blend of several essential oils, blend your undiluted oils together. Then measure out the appropriate number of drops of the blend into your carrier oil. Read more about Methods of Application here.
What is Lavender 40/42, and why don't you sell it?
You may see a lavender essential oil listed by some vendors as Lavender 40/42.
Lavender 40/42 means that certain components of the lavender will be present in exact, specified percentages.
The trouble is: Mother Nature doesn't grow 'em that way. She is a bit whimsical…and in a natural straight-from-the-garden, steam distilled lavender essential oil, every growing season will likely give you a slightly different lavender oil.
Now…there are manufacturers (and clients) who want their lavender to smell and act exactly the same, year after year.  To some it's more important than the actual therapeutic value of the lavender. They want uniformity. And if the lavender doesn't grow that way…well, it's easy enough to alter in the laboratory to make it that way.
It's a simple process for a chemist to add some synthetic linalool or linalyl acetate to some lavender or lavandin essential oil to create their desired result.
Therefore, you will not see Lavender 40/42 offered at Nature's Gift.
What's the difference between an absolute and an essential oil?
Essential oils are steam distilled. Absolutes are extracted by solvents in a multi-step process. It is theoretically possible that the remaining product *may* have traces of solvents left in the resulting absolute.
What's the bottom-line difference? When we offer both steam-distilled and absolute varieties as with our rose specimens, the absolute tends to have a scent more like the fresh blossom, while steam-distilled rose otto is far superior from a therapeutic standpoint.
What qualities of essential oils, if any, survive saponification?
Saponification is a process by which triglycerides are reacted with sodium or potassium hydroxide (lye) to produce glycerol and a fatty acid salt called "soap."
There has been NO research done upon what components of essential oils may or may not survive during the soap-making (saponification) process. We know that essential oils will change, both from the heat and the effects of lye, but we don't know *how* they will change.
Rather than saying that essential oils don't survive saponification, our rule of thumb has three (sometimes contradictory) parts:
1. SOME of the effects will likely survive…the main action of any essential oil is by olfaction…by inhalation.

when we inhale essential oils, they cross the blood-brain barrier through the lungs.
essential oils react through the olfactory receptors in the back of the nose and cause reactions in the limbic system, the oldest part of the brain, affecting the parasympathetic nervous system (emotions, heart rate, breathing depth and speed, etc.)
they probably act upon the skin…but we just don't know for sure.

2. We wouldn't suggest using expensive essential oils when making cold-process soap. For instance, our acne treatment blend has German Chamomile and Helichrysum essential oils, among others. I am not going to subject these precious, expensive oils to saponification.

3. The sensitizing and irritating EO's…the ones that are NOT skin-safe. Again, it is possible that their irritant properties can come through the soap-making process intact. If it's too dangerous to use in a massage blend, it's probably too dangerous to use in soap. In this, we err on the side of caution.
Addendum: We do believe the EMOTIONAL effects of the oils will come through in soap…if you can smell them, they will act on the emotions…thus, a citrus or peppermint "wake up shower soap" WILL help wake you up…lavender or roman chamomile or other "relaxing" oils will help you sleep well.
You certainly *can* use essential oils when making cold-process soap…you will know that you are producing the purest and most natural body and spirit pampering products available, which is what many consumers today prefer.
Are your essential oils pure and unadulterated, and do you laboratory test your oils?
We have built our business and reputation by supplying clinicians who demand only the purest, highest quality oils. We take enormous pride in our selection of oils.
We routinely use trusted third-party laboratories to perform gas chromatography/mass spectrometry (GC/MS) tests when:
buying from a new supplier
we receive a new batch of an oil we've previously offered
there is a reason to question the quality or the purity of the oil (sometimes it's just our 'instinct')
when we know the oils are being used in clinical programs or for research.
Some of our artisan oils are from small growers/distillers that we have had a relationship with for years, and we trust them implicitly.
Our goal from Day One of business has been to provide the BEST quality, not the most affordable oils. We guarantee their purity.
We do not routinely test our imported absolutes. Why? They have no use in Clinical Aromatherapy; they're meant to be used specifically for fragrance purposes. However, we deal with known, trustworthy producers.
CO2 extracts are a difficult product to have tested. Very few labs are capable of testing the non-volatile components, so at this point, we prefer to stay with well-known producers of the utmost integrity and trust their certifications. As CO2 extraction becomes more commonplace and testing capability expands, this may change.
We offer either the Certificate of Authenticity (COA) or the GC/MS for each essential oil, absolute, or CO2 on our website product descriptions.
First, a huge thank you to all of you who took the time to complete our long questionnaire. The marketing firm was stunned at the number of responses, and the love and loyalty you showed. They have never seen a response like that. "Marge, your clients REALLY love Nature's Gift." (We love you back, but it was wonderful to see it in black and white.) Thank you all!

In honor of Mother's Day and "May Flowers," we are putting our favorite floral oils and absolutes on sale. Roses, Jasmines, Lavenders, Neroli (and our blended Mediterranean Neroli ), our remaining stock of Tuberose 10% and Ylangylang, both Extra and Complete —all are 10% off. No discount code necessary, prices shown already reflect the sale price. For the perfect Mother's Day Gift, buy her our Bouquet of Roses, or a Bouquet of Jasmine, also at 10% off.
A callout to all of our nurse-clients during National Nurses Week. Thank you for all you do.
This newsletter contains:
Back in Stock
(Sometimes after a long wait!)
New Products
Vetiver Madagascar: To replace the Indonesian Vetiver which disappeared all too fast, we have a stunning specimen from a new supplier in Madagascar.
Turkish Rose Otto: It has been a long time since I've had a supplier I could trust for Turkish Rose Oil. This specimen is lovely, a bit lighter and sunnier than our Bulgarian oil.
Last Chance
Some of our products don't ship well in Summer's heat. Although we know some of our friends still have snow on the ground, we are seeing temperatures in the 80s. For this reason, when the current batches of Baby Bottom Balm, Shea Cream, and Melissa-Calendula Lip Balm are gone, we will not produce them again until mid-September, depending on the weather. So, if these are products you love, order now and stock up before they go on "vacation."
Education
Even though the early bird date has passed, if you tell Inga "Marge sent me" you will still get the early bird rate. FIRST time offered in the US! Madeleine Kerkhof teaches CO2 Extracts in Clinical Aromatherapy. July 5–7. I can hardly wait!
Our Clients Say
Sunburn Soother:
Monique wrote: "I wanted to share with you how your recommended products have helped heal the large burn from boiling water on the front of my left thigh. The morning of March 17, I spilled boiling water on the front of my left thigh resulting in 2nd degree burns. My first aid was ice water (WRONG, I read it should be cool water) and honey. I had nothing else at home. Then I went to urgent care and after cleaning the area it was covered with Bacitracin and wrapped. I used the Bacitracin for two days but then realized as long as the blisters don't burst, there's little chance of infection and I don't like using an antibiotic if I don't need it. I switched to the Sunburn Soother and it has kept the area comfortable and hydrated (no drying out).
"One blister burst and I put the Bacitracin on first then the Sunburn Soother. Three weeks out and with perfect timing since I had almost used up the 1 oz. of SS, I was able to switch to the Helichrysum in Rose Hip Oil. The new skin is still darker than surrounding undamaged skin but to the touch, there is no difference. I continue to rub the Heli blend in twice a day and the darker pigment is slowly going away.
"I started out with what looked liked a 3D map that had islands and channels. Today, it's just like a shadow has fallen on my thigh and the islands are shrinking. A friend of mine burned her arm a few weeks ago and just found out so it is too late for the Sunburn Soother but I've shared some Heli blend with her. She has just asked me to get some more for her so she can return my bottle.
"I'm loving the Avice Hill Lavender. I use it in my diffuser before bed and it's the best way to fall asleep."
Thank you, Monique. the burn sounds terrible, and I am so glad we were able to help!
Heroli Hydrosol
Lynnette Crouse, developer of the AromaSenseApp, wrote, "I have two very excitable Jack Russell Terriers who love to bark at everything and everybody when they ride in the car. A couple of days ago, they were with us in a drive-through—a prime barking opportunity. As we approached the drive-through, the excitability was in full swing. I grabbed the Nature's Gift Neroli hydrosol and sprayed it into the air in front of each pup. The change was immediately perceptible—both dogs calmed, sat completely still, and just watched the interaction, instead of the typical 'bark our heads off and make you think I want to kill you' response.
Thank you, Nature's Gift for giving us a product that brings the down the anxiety levels of our puppers and makes car rides much more enjoyable."
"Cranky Blend"
Kathryn wrote, "Just had to share an experience at work…helping the other nurses with their 'issues', as my daughter would say. You would be shocked at how many nurses have skin disorders, though how often we work sick, considering what we are exposed to, wouldn't shock anyone. Gee, I rarely get sick. But then I use essential oils every day…
I decided to try the blend a mom came up with for her daughter, which you posted on your site years ago and later named 'Cranky', thinking it might be a good Christmas gift for my daughter and the other younger women in my family. So, I made some up, diluted it a bit and took it to work. That night, a therapist sat where I had been charting and commented on how good the area smelled, asking what the fragrance was. I mentioned that I was trying out a new blend for possible gifts and some of the other nurses asked about it. I let everyone who wanted to put some on in order to smell it and get other opinions. Every single woman loved it, but one nurse took a deep breath and said 'Wow, I can actually feel it!' as I literally watched the tension leave her body. The thing is, this is one of the most aggressive and argumentative people I have ever known. I have never seen her relaxed. She has a clinically diagnosed PMS Syndrome, and this blend visibly fills a need in her. I have massage and bath concentrations all made up for her to use, which she will get next shift we work together. Will it help with the pain and other physical symptoms, since it obviously helps with the emotional symptoms? Only time will tell and hopefully she will tell me.
(It delights all of us to share this story during National Nurses Week)
The Crankiness blend, from years past, is
PMS Blend–to tame "the crankies"
5 drops Clary Sage
2 drops Jasmine Sambac Absolute
4 drops Geranium
8 drops Lavender (I would choose Lavender Mailette)
2 drops Fennel
3 drops Vanilla CO2
2 drops Violet Leaf Absolute
6 drops Ylangylang Extra
Blend into one ounce of carrier oil; rub onto abdomen (or wear as perfume!)
Vetiver
Email from Cynthia as I was writing this newsletter: "Hi Marge, I just opened up my package, and I'm in LOVE with the Vetiver from Madagascar. Could you please set aside a 2oz size for me? I am planning to place another order after I experiment with all of my goodies and I am afraid it will sell out.
Simply amazing! Thank you for finding this one!,
Cynthia"
And I was delighted to tell her that we bought LOTS…no danger of running out.
Blends and Formulas
Rosy Ideas
Solid Perfume
1/4 oz. Jojoba
1/8 oz. Beeswax Beads
8 to 10 drops Rose Absolute
8 to 10 drops Neroli
4 or 5 drops of either Frankincense, Sandalwood, or Benzoin to &dquo;fix" the scent
HINT… FIRST blend the EOs and absolutes so that you will have a blend you
fall in love with…THEN add this blend to the melted waxes.
Melt Beeswax beads and Jojoba til liquefied and blended. Let cool until they JUST start to thicken…blend in Essential oils and Absolutes.
(You do know that both Jojoba Oil and Beeswax beads are available in small quantities on our Carrier oils page, don't you?)
Baby Powder
NOT for use on your baby, but a blend of equal parts Rose Absolute 10% and Vanilla CO2 10% is remarkably close to the scent of commercial baby powder–if you want to duplicate that scent. Neither oil is safe for infants, so please don't think about scenting baby products this way.
Oriental Rose Blend
One part Sweet Patchouli 10%
Two parts Rose Absolute 10%
and to celebrate the return of our Jasmine Absolutes, some Jasmine blends:
Happiness Blend
from John Kerr, former editor of Aromatherapy Today
3 drops Sweet Orange
4 drops Spearmint
2 drops Jasmine grandiflora
4 drops Frankincense carterii
Add to liquid soap to add to bath, or to 50 ml water for spray… or in a diffuser
Diffuser blend, from Wendy Robbins of Aromaweb
1 drop of Jasmine Sambac
6 drops Sweet Orange or Blood Orange
3 drops Patchouli
This would make a wonderful solid perfume, as well.
Perfume to Calm Anxiety
6 drops Neroli
20 drops Bergamot FCF
2 drops Rose Otto
1 drop Linden Blossom CO2
4 drops Jasmine Grandiflora Absolute
2 drops Ylang Ylang
Add to two ounces of carrier, or add a few drops to a diffuser.
Bed Time Bath Blend for Anxiety and Depression
4 drops Lavender
2 drops Jasmine Sambac
2 drops Ylangylang Complete
Blend into a tablespoon of liquid soap or cream, add to warm bath.
And for your Inner Child
Another client, who asked to remain anonymous, shared her favorite "child's play" synergy. Since two out of the three oils are on sale this month, this is definitely the time to try it.
Child's Play
3 Mandarine Red
4 Ylang- Ylang Complete
3 Lavender Mailette
Aromatic Quote of the Month
What better for the passing of the April Showers than this quote from Solomon's Song
"For, lo, the winter is past, the rain is over and gone;
The flowers appear on the earth; the time of the singing of birds is come, and the voice of the turtle is heard in our land;
The fig tree putteth forth her green figs, and the vines with the tender grape give a good smell. Arise, my love, my fair one, and come away."
Enjoy a lovely, flowerfilled Month of May, everyone!
<!–p>
</p–>
This newsletter contains:
Welcome Rachel!
Nature's Gift has a new smiling voice. We are delighted to introduce Rachel, who brings excellent office skills, experience with social media that we all lack (expect exciting changes once she gets fully acclimated!) and a sunny attitude. Our Christi is going on an extended medical leave later this month, so we started a search for someone to try to fill her role at Nature's Gift. We were delighted to find Rachel. She does not have aromatherapy training, but is eager to start on a distance course. Meanwhile, she is studying our blog, our product descriptions, and soaking up information like a thirsty little sponge. We are so excited to have found her, all of us feel she is the perfect addition to the Nature's Gift family. Please help us welcome her, as Christi trains her on all the blue million things that she has done to keep our little craft sailing smoothly. I asked Rachel to write a blog article telling us all a little bit about herself. It's available here.
September Sale Category—Lipids

In September, it is time to think about changing from our Summer Skincare routines to ones more appropriate for cold weather, dry inside air, perhaps put aside Summer's light moisturizers in favor of something a bit richer.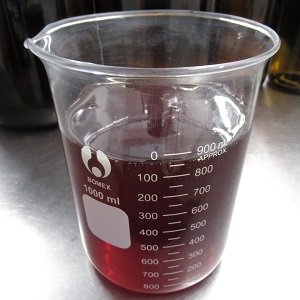 Because of this, we are putting our entire Fixed Oils/Carrier oils category on a 10% discount. Prices are reflected in the shopping cart, no coupon needed. Shop and save on our array of Individual Carrier oils (including our rare CO2 lipids,) our Sampler Kits for various skin types, our ever-growing list of herbal and floral infused oils, our Butters, additives and enrichments and Waxes (floral wax and beeswax).
New and Back In Stock Products
Essential Oils
Benzoin, now packaged in a glass jar, a stunning new Indian Sandalwood, our Sandalwood Tamil 2018, a tiny bit of French Thyme Linalol.
Carrier Oils/Lipids
Hydrosols
Helichrysum Hydrosol (organically produced in the US), Rose and Neroli
Redesigned and/or back in stock kits
Now that we have more Helichrysum Hydrosol, our Rosacea travel kit is available, and we have redesigned our Pure Sandalwood Sampler (adding more oils).
Books
Back in stock: Both of Madeleine Kerkhof's books: CO2 Extracts in Aromatherapy and Complementary Nursing in End of Life Care. We also have been able to restock a few copies of my book, Essential Oils and Aromatics. (Yes, of course I will sign it for you!)
Found in Inventory
4 ounce malibu jars, with a hanging hook (and Malibu style lid, of course!) PERFECT for the shower! Package of ten for.99 plus S&H
Blog Updates
The last time we did a blog update was early June, when we announced our series of CO2 blogs. Time has not allowed for a whole lot of writing since then, but you might be interested in:
Essential Oil Irritation?
Spilled essential oil on your skin? Ouch! This is the best and most effective way to treat it. (Hint: it does NOT involve putting a carrier oil on top.)
Rose—Rose Geranium—Geranium?
Confused? Lots of folks are. We attempted to sort it out for you here.
First Aid Kit?
From 20 years ago, suggestions for your essential oil First Aid Kit: (Hint: pre-dilute so they are ready to use, because in an emergency you do not want to have to be counting drops and blending!)
Which lavender?
Which lavender is most useful for a specific purpose is often determined by the chemistry. Higher in Lynalyl Acetate will probably be more relaxing. Higher in monoterpenes and monoterpenols should be more effective antibacterials. This chart will help you compare. (Yes, it would be easier if you could just scroll across the screen and compare line by line. The blog formatting would not allow that. Sorry!)
Aromatic Salves?
Tina Sams, editor of The Essential Herbal Magazine shows us how to use all our exotic fixed oils to make healing balms for dry skin, baby's bottom, pain relief, respiratory relief (the traditional "chest rub"), lip balm… you choose.
Facebook Gleanings
Facebook is for fun, and keeping up with friends and distant family, but we try to share new information with our Facebook friends as we find it. Examples:
Book Review
In searching our old newsletters for a September "Quote of the Month" I found this review of my (then brand newly-published) book:
"Founder of Nature's Gift ( naturesgift.com, reviewed in Massage Therapy Journal Summer 2007), Marge Clark describes in this beautifully illustrated little book how to use essential oils for easing pain, combating infections and nurturing emotions. She discusses how to discern high-quality oils, as well as how to store your essential oils safely based on their "notes." She provides detailed descriptions of some of the most useful oils, including safety warnings. She also offers a valuable list of carrier oils, and discusses how undiluted essential oils are powerful enough to sensitize and irritate the skin, causing dermal inflammation and allergic reactions. Topical applications using diluted essential oils, such as baths, compresses and massage are described. Undiluted oils, she says, can be used in diffusers and nebulizers, when inhalation is appropriate. Convenient charts showing uses and effects of essential oils are included, along with amounts for full body and localized massage sessions, and recipes and blends for skin care, emotional well-being and clearing the air. This beautiful little book is a substantive contribution to the instructional literature on aromatherapy."
"a substantive contribution"… oh WOW! I absolutely love it." (Loved it then, and still do!)
Aromatic Quotes of the Month (from Sept. 2008):
"The foliage has been losing its freshness through the month of August, and here and there a yellow leaf shows itself like the first gray hair amidst the locks of a beauty who has seen one season too many."
Oliver Wendell Holmes
(and a new one!)
"Ah, September! You are the doorway to the season that awakens my soul… but I must confess that I love you only because you are a prelude to my beloved October."
Peggy Toney Horton
The scent of citrus and of brittle pine
Suffused the island. Inside, she was singing
And weaving with a shuttle made of gold.
Her voice was beautiful. Around the cave
A luscious forest flourished: alder, poplar,
And scented cypress.
Emily Wilson (translation of The Odyssey)
Enjoy this month of transition, as we bid farewell to Summer and welcome Autumn.
FEBRUARY — the shortest month and the longest newsletter! Pour yourself a cuppa, and settle in for a good read!.
This LONG newsletter contains:
February Sales, including one on 2/2!
February SALES
For Valentines Day, our favorite oils for lovers, retail sizes of all of our Roses and Sandalwoods, including the 10% dilutions are all at a 10% discount this month.
And to combat winter dry skin (does anyone NOT have it?) our favorite creams and lotion are on sale at 10% off. Save on Cleopatra's Secret Radiance, Harmony Facial Lotion, Lavender Silk Lotion, Silken Skin Lotion, and Winter Repair Cream.
GROUND HOG DAY SALE
On 2/2/16 Buy one Get one Free … Buy any piece of our Aromatherapy Jewelry, get one of equal or lower value free. Buy one Deluxe Personal Inhaler, get one of our choice free.
Presidents Day Holiday
Feb 15 save 15% on everything in our Carriers and Diluents category, including: Individual Carrier Oils, Samplers for Various Skin Types, Infused Oils, Butters, Other Diluents, Floral and Other Waxes, and Salts. Use discount code President.
LEAP YEAR DAY Feb 29th. There will be a sale to be revealed.
FOUND IN INVENTORY
We have a LARGE amount of an Australian Eucalyptus Globulous that never was put online. Conventionally farmed and to my nose not quite as crystal clear as our Organic Spanish Eucalyptus, but at a significantly lower price. Both are available for those stuffy wintery noses.
CONVENTIONAL Red Mandarine: We don't offer conventionally farmed cold-pressed citrus oils for reasons we have stated for years. We ended up with this…it's a long story. Half the price of our organic Mandarine, take it home with you if you have a use for it. Available in 15 mls only.
A true treasure: while they last, we have two 2 ml bottles of our Sandalwood Vanuatu, a 2009 distillation. This has been marked sold out for several months, but there they are. While they last.
Criste Marine, only a handful of 2 ml bottles. Rose de Mai 10% dilution…the rarest of the rare.
NOT QUITE PERFECT: Our imported copies of Salvatore Battaglia's Books are steady sellers on Amazon for 40–50. We offer them on the website for 9.00. We have a small handful damaged in shipping. In most cases one of the corners is crushed or wrinkled. None are what I would consider severely damaged, all are perfectly readable. While these slightly damaged copies last, snag one for 0.00. (We supply several college bookstores with these; they are used in college level
aromatherapy courses as textbooks.)
NEW ARRIVALS
From a producer in Australia, recommended by my instructor Mark Webb we have CO2 extractions of Australian Sandalwood, and of Buddha Wood. The Sandalwood CO2 totally blew all of us away. Aromatically magnificent and at a (relatively) bargain price and, custom distilled by a master herbalist, just for Nature's Gift, organically grown
Patchouli Hydrosol.
BACK IN STOCK
Moisturizing, soothing Aloe Vera Butter (great protection for winter chapped cheeks!), and our
Melissa Calendula Lip Balm.
My favorite new
Aromatherapy Book. Yes, it's an investment. If you are a serious student it is a must have. (And we undersell Amazon!)
UNCOMMON SCENTS — The Movie
An inspired documentary exploring aromatherapy: what it is, how it works, and why it matters.
This is important work, by impassioned and talented producers. Nature's Gift (and many other familiar names in our field) are PROUD to contribute and to support this crowd funded effort. We've blogged about our involvment here.
BLOG Update
Only one article so far this year, but one written from passion. We just got TIRED of being asked "Which of your Frankincense oils should I take for cancer?" Please read, and bookmark, " Sometimes we cry."
And, of course, the article supporting Uncommon Scents, the Movie.
There has been talk online that a hydrosol can be created from an essential oil and water. So my friend Ann Harman wrote a guest blog article clarifying what is a TRUE hydrosol.
OUR CLIENTS SAY
Pain Relief
During a recent conversation in a Facebook group several members commented on our Kunzea Ambigua as a pain reliever. And others mentioned that adding our new Plai Oil to the blend seemed to extend the duration of the relief they were receiving. We LOVE hearing feedback like that! Also, we are learning as we go. It appears that one of the components that makes Plai oil such an effective pain reliever is a fairly high content of sabinene, at least over 30%. The Plai oil that we offered a couple of years ago was much lower, and we are delighted to have been able to find a better specimen for you.
Dancers?
I can only imagine the physical abuse a dancer's body takes. Lori recently shared, "I was asked to let you all know about oils I used this past weekend. Before I begin, these are not little girls and I asked parents first! That being said, my oldest had her final ballet recital this weekend. 6 shows in 3 days! I grabbed a few oils Friday just in case and they were needed! We had a couple falls and a strange knee Saturday. I had brought a roller bottle of Nature's Gifts trauma oil and muscle blend mixed and used on the knee and a shoulder. The girl with the bad shoulder went out for her next dance!! Then I took just trauma oil and rubbed some calves and feet, especially the pointe girls. They were all super impressed! No pain and they were able to keep moving and finish. Thanks Marge from all of the girls of Winterdance 2016."
I LOVE hearing that our oils helped!!!!
Sciatica? Neuropathy? Who knows!
My friend Johnny is being awakened in the night with pains in his legs. Sometimes they get better for a night or two after he sees his chiropractor, mostly they don't. He says they keep him awake. And lack of sleep makes him grumpy. He does NOT believe that my oils work. Anything else I have given him he says does not make a difference. But I got TIRED of listening to him griping about his legs hurting. So. I mixed up two rollons. Both with a base of Callophyllum inophyllum, because I have had feedback that it is helpful for neuropathy. To one I added Helichrysum italicuum and Kunzea. Perhaps a five percent dilution. To the other I added Heli, Kunzea and Roman Chamomile. It is hard for him to admit that they are helping. But he says he is getting a good night's sleep for the first time in over a month. From a big tough guy like Johnny… that is high praise.
Aromatic Quotes from the February, 2006 Newsletter

Three aromatic quotes for Valentines Day:
"Love is the only flower that grows and blossoms without the aid of the seasons."
—Kahil Gibran
and
"Love is like a beautiful flower which I may not touch, but whose fragrance makes the garden a place of delight just the same."
—Helen Keller
Love means the warmth of the sun,
the aroma of a rose,
the breeze of the sea,
but as you can see
it never means the same for anyone.
Love acquires its true meaning
by experiencing it for the first time
because only then can you define it.
—Nestor Gallardo
Have a wonderful end of January, a happy Ground Hog day, a patriotic President's Day, and a DELIGHTFUL Valentines day, everyone!
To sign up for your own copy of the newsletter to be emailed to you, please click here.