Do you have questions about aromatherapy products? We have the experts and they have the answers! Ask your aromatherapy questions here!
Questions emailed to Marge may be forwarded to our team of experts, led by Lynnette Crouse.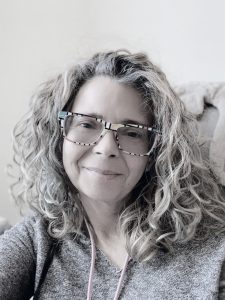 Lynnette is a certified aromatherapist who has studied under Liz Fulcher at Aromatic Wisdom Institute, Madeleine Kerkoff of Kicozo, Dr. Timothy Miller, Dr. Joy Bowles, Aromahead, and is currently working through RJ Buckle's Certified Clinical Aromatherapy Practitioner course with Kathleen Duffy.
Lynnette is also the developer of the AromaSense app, one of the most comprehensive aromatherapy apps on the market.
Lynnette completed aromatherapy teacher training at Aromatic Wisdom Institute. With this training, and her degree in elementary education, she offers Potions for Muggles classes. In these classes, parents and child can learn about aromatherapy by making potions using a wizard theme.
When Lynnette isn't working or studying, she loves to spend time with her family which includes professor husband and stepson Max along with two Jack Russell terriorists and a calico cat. She loves to read, play music, cross-stitch, knit, and play board games.