Search Results for:
three kings shower gel
HOLIDAY NEWSLETTER

This newsletter contains:
Holiday Blends on Sale!
Save 10% on three of our Holiday Blends. (Sorry, O Christmas Tree is
totally sold out and will not be available. We don't even have a private stash.
This is NOT a good thing.)
Holiday Joy

Holiday Joy Synergy
Was.00, Now.10

Three Kings

Synergy, 5
ml
Was 5.00, Now 2.50
Anointing
Oil, 5 ml
Was 0.00, Now.00


Winter Sunshine

Synergy, 5 ml
Was 8.00, Now 5.20
Anointing Oil, 5 ml
Was.00, Now.10
Your Christmas Tree:
Our favorite Evergreens at a seasonal savings:
Balsam Fir

Balsam Fir, 15 ml
Was 0.00, Now.00

Scotch Pine

Scotch Pine
5 ml, Was 2.00, Now 0.80
15 ml, Was 2, Now 9.80

Black Spruce
(JUST ARRIVED!)

Black Spruce 15 ml
Was 6.00, Now 4.40

Cypress

Cypress, 15 ml
Was 5.00, Now 3.50

Piñon Pine


2 ml, Was 0, Now.00
5 ml, Was 0, Now 8.00
15 ml, Was 0, Now 6.00


Winter Sunshine


2 ml, Was 0, Now.00
5 ml, Was 0, Now 8.00
15 ml, Was 0, Now 6.00
NEW PRODUCT!
New, to repair winter damaged skin: Buttery Repair Cream.
A friend has concocted a rich, healing blend of exotic butters… Shea, Cocoa,
Kokum and Mango, blended with Aloe Juice, Rose Hydrosol, Vegetable Glycerin, and
Witch Hazel. Calendula and Carrot Seed add to its cellular repairing effects.
This is the richest, thickest cream I have ever experienced, but it absorbs well
and quickly. I am seeing results on my winter chapped hands that I have never
experienced with any of our earlier products. It is very faintly scented by
the raw ingredients. After applying to my skin, all I can smell, if I try
really hard, is chocolate, from the cocoa butter. If you choose you could stir
in a few drops of your favorite skin repair essential oil or synergy, but I urge
you to try this "as is" with no added ingredients.
Because it is too thick to package in a bottle or even a Malibu, we are offering
it in 1 and 4 ounce jars, with a tiny cosmetic spatula to scoop it out with.
(Less than clean fingers can contaminate the most well preserved natural
product. Please handle this with care.)
I haven't yet tried this on my elbows, heels, and other difficult areas, but I
expect amazing results when I do.
BACK IN STOCK:
We have run out of, and restocked, a wide range of essential oils and
hydrosols: Among them, our organically distilled Canadian Black Spruce (mentioned above), our exquisite
High
Alpine Juniper Oil (for New Year's cleansing rituals, perhaps?),
Melissa Oil from
our favorite British distiller, sparkling Haitian
Lemongrass,
from a newly found distiller in Nepal— Rhododenron
Oil. After too long an absence we have finally restocked

Roman Chamomile Hydrosol, freshly distilled by an organic Canadian producer.
GIFT SUGGESTIONS:
Some of our Roll-ons , either perfumes or healing blends, if she's pregnant, the
Happy Baby
Kit… for the serious student,
Battaglia's book. A
sixteen ounce bail jar of
Rose Bliss Bath. Stocking stuffers — a
Clay Pot with a Christmas Blend (see above). For the oil
collector, Carrying Cases … A
long commute: A Car
Scenter with a bottle of
Focus or
Fresh Aire Synergy.
KleenHandz for the family with young
children. For him Sandalwood or Three Kings Shower Gel, For her
Radiance Creme. Or browse our list of
recommended books here. (If you are a Nature's Gift fan and want to
introduce them to our "style" or want our information available on the go,
consider

Marge's books for the Kindle. Always at the computer? Our little
USB port diffuser. Want to create your own gifts? See our
Bath Salt Kit, our
Floral Waxes,
and our collection of

Bottles and Containers.
HOLIDAY SCHEDULE:
In December we will be open Tuesday, December 23rd, which is also the
last day to ship Express Mail in the US for delivery by Christmas. Orders
placed by noon Central time (with no billing problems!) will ship that day.
We will not be here Christmas Eve or Christmas Day or Friday the 26th. (Some
of us have out-of-state families and are taking a long weekend to go
visiting.) We will return on 12/29 through 12/31 for inventory but no more
orders should ship until January 2nd. (If, however, you have a true
emergency and need, for example, some Calophyllum and Ravensara, contact us
by email. We may be able to make an exception for orders that include
Express Mail and are for true emergencies.) Without prior arrangements, all
orders will be processed after inventory in the order they were placed.
SHIPPING DEADLINES:
For Express delivery to Europe, Asia, the Pacific Rim the Express Mail
shipping deadline is 12/14. Express mail to Canada needs to ship by the 16th.
DOMESTIC SHIPPING:
Priority Mail packages need to ship by Saturday, the 20th, and, if you are a
late shopper, the Post Office says that Express Mail packages shipped on Tuesday
the 23rd will be delivered by Christmas day.
That is what the post office says. Based on the results of orders shipped
during this past week, I am a bit skeptical.
INTERNATIONAL SHIPPING:
For Asia and the Pacific Rim, Australia and New Zealand, and Europe the USPS
guarantees delivery by the 25th for packages shipped via International Express
by December 14th. For Canada, the deadline is December 16th. Please note
these estimates do not allow for delays in customs processing.
All of these deadlines are suggested by the USPS. We do not and can not
guarantee delivery by a specific date. IF there is no problem with the payment
for your order we will ship on the same or next business day, and all retail
orders placed through December 22nd will ship before we close on the 23rd.
RECIPES FROM CHRISTMAS PAST:
Found a collection of Holiday Blends I don't think I have ever shared.
Long Winter's Night
10 drops sweet orange
5 drops lemon
8 drops frankincense
4 drops myrrh
2 drops juniperberry
4 drops jasmin absolute
Pine Grove
2 drops pine
7 drops fir needle
4 drops juniperberry
3 drops cedarwood (prefer Himalayan)
4 drops rose absolute
2 drops rosewood
2 drops lavender
1 drop basil
2 drops rosemary
1 drop palmarosa
Winter Glow
3 drops Jasmine Grandiflora absolute
5 drops Vanilla CO2
6 drops cedarwood
2 drops frankincense
2 drops myrrh
2 drops rose absolute
2 drops lemon
1 drop bergamot
O Tannenbaum!
10 drops Balsam Rir needle
5 drops juniper berry
4 drops frankincense
4 drops rosemary
4 drops cedarwood (prefer Himalayan)
1 drop West Indian bay
1 drop peppermint
1 drop cinnamon leaf or cassia
1 drop clove bud
Angel's Wings
12 drops Bulgarian lavender
6 drops sweet orange
4 drops Roman chamomile
4 drops Ylangylang Complete
3 drops sandalwood
The Magi
4 drops frankincense
4 drops myrrh
4 drops sandalwood
4 drops Bulgarian lavender
2 drops ylang ylang
4 drops rose absolute
4 drops jasmine absolute
3 drops lemon
A Christmas Rose
5 drops rose absolute or rose otto
5 drops sandalwood
3 drops jasmin absolute
2 drops sweet orange
4 drops bergamot
1 drop ylang ylang
2 drops Roman chamomile
All of the above blends are intended for room fragrancing, however, with proper dilution, they would make
wonderful lotion or perfume blends. Scent your Christmas wrapping paper or cards with them.
And, from our Dec. 15, 2004 newsletter:
Holiday "Clean Air" Formula — "Your House Smells Terrific" Air Purifying Mist:
In a small spray bottle pour 4 ozs of purified water add:
30 drops of cinnamon leaf
20 drops of clove oil
20 drops of sweet orange oil (or blood orange)
10 drops of cedarwood oil
I like this blend in the aromalamp (without the water, of course!). It's a wonderful holiday blend if you are tired of the evergreens.
Shared by Lucinda Jenkins of Glenbrook Farms. (Lucinda is a great source for dried herbs and herbal teas. If you drop by her website, think about trying her Berry Rooibos and Spicy Rooibos Teas. Both are favorites here.)
As we rush to finish your holiday wishes, and our own, we pause to thank you all for your friendship and support during this year, and to wish you and all those you love a happy and blessed holiday season.
From Marge, Christi, Jim, Amy, Beverly, Carla, Dena, and Michelle
To sign up for your own copy of the newsletter to be emailed to you, please click here.
This newsletter contains:
Special Sales
As we approach the Holiday season, we are offering all of our Frankincense oils, and our Myrrh oil and CO2, including our six Frankincense Infused oils, and our two Frankincense Samplers at 10% off normal retail pricing.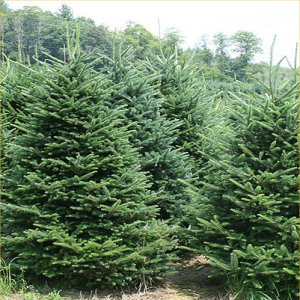 Also on sale, our special Holiday Blends: Christi's " O Christmas Tree ", Holiday Joy, Three Kings, and this year's Christmas Bliss, a codistillation of various Fir Trees from the Rockies.
And, to complete the sale items, our Frankincense and Myrrh Hydrosols
(We know Thanksgiving, Black Friday, and Cyber Monday are coming. We will probably do something; we don't know what, yet. Look for another newsletter later this month.)
New and Back In Stock Products
New to Us:
A stunning, and much more affordable Angelica Root, from Belgium.
Christmas Bliss, a stunning co-distillation of Frasier and Noble Fir Needles.
Myrrh Hydrosol, wonderful for oral care, astringent for skin care.
Zdravetz CO2, said to enhance male sexual health.
Back in Stock:
Argan Oil, organically produced from Morocco
Our Clarifying Synergy and Soap, for troubled skin
Cocoa CO2, now in glass jars for ease of use.
After a long, long wait: Sandalwood Seed Oil, a wonderful anti-aging moisturizer.
Facebook Snippets
NAHA
What should I tell you about this year's NAHA conference? It was a festival of love, and so very much fun. I missed the majority of the presenters, (thank heavens for the Proceedings!) but instead, spent much of the time doing FaceBook Live videos with so many of my mentors, people who I have respected for years, among them (be still my beating heart!) Salvatore Battaglia. (We chatted about his favorite oils for spiritual uses.) His and all the other videos are only available on our Facebook page. (Marco Valussi, who I thought would visit for five minutes, spent almost an hour talking about his mission, and about the oils he distills. This is a mini-lecture in ethical sourcing, only for us.) The list of "interviewees" is long, and you have to go to our Facebook page to view them.
On the next to the last night at the gala, I was honored with a stunning blown glass trophy and plaque, "for my contributions to the world of aromatherapy." Totally took me by surprise, and I was in tears when I went up front to receive it.
The Summit!
I am honored to be included as one of the speakers in this world wide roster of aromatherapy experts. Free access to each interview for a week, or you may pay for longterm membership, with added gifts.. I urge you to sign up. And if you think timing will not allow you to listen to the speakers you want within the week allowed for free access, the lifelong use is on early sale for the next few days. (Yes, this is an affiliate link. I will benefit if you purchase through our link.) You will NOT want to miss this!
Quote of the Month
From a November newsletter from over a decade ago:
"To give real service you must add something which cannot be bought or measured with money, and that is sincerity and integrity."
—Donald A. Adams
November New Products, Special Sales, and News
This newsletter contains:
New Essential oils – Clementine Rind, Hinoki Wood, Organic Peppermint from Hungary, Rose Geranium from Madagascar, Katafray from Madagascar.
Back in stock products: FINALLY – our Wild High Alpine Lavender, French Carrot Seed, Organic Cypress, Inula Graveolens, Organic Sweet Orange from Mexico.
Holiday Specials
My book is FINALLY released on Kindle!
Our Thanksgiving Weekend and Cyber Monday promotions for your holiday shopping savings
Brand New "Sale of The Day"
Our favorite Gift Suggestions
Blog Updates
Holiday recipes and blends from past newsletters
Quote for Thanksgiving
THANKSGIVING/BLACK FRIDAY:
During the whole Thanksgiving Weekend, from Thursday November 28 through Sunday night December 1st receive 12% off all our "normally discountable" items AND free domestic shipping on orders over 50.00. The sale will not include our Kits, Bulk oils, Clearance products, special books, etc. but will include all retail size essential oils, blends, hydrosols, carriers, almost everything. All the items NOT covered are clearly marked on our website "no Nature's Gift Discount may apply." Simply enter the promotional code "gratitude" (without the quotation marks) at checkout, press apply, and you will see the discount reflected on screen. Remember folks, we *never* allow both a discount and free shipping.
CYBER MONDAY: On Monday, December 2nd save 10% on EVERY item we offer, kits, bulk oils, clearance items, the whole shebang. Use the promo code "everything" without the quotation marks, press apply, and see the discount reflected. Again, free shipping on orders over 50. Truly this is your day to stock up.
Please don't ask us to make any changes in your order, to combine orders, to add something that you forgot. We remember from past years that we will probably be deluged. No changes, no additions, no special requests. I'm sorry, but we just can't accommodate anything unusual during this sale.
While supplies last, of course. (We never give rainchecks.)
HOLIDAY SPECIALS:
So far in November we have put our favorite Conifers, two of our Holiday blends (Holiday Joy and Three Kings), all of our Bliss Baths, some of our favorite moisturizers…a range of special sale products. They will be added to as the month goes on. Special pricing available only through our Specials page.
Essential Oils and Aromatics:
Many of you bought my book when it was available in hard copy. We have finally re-issued the first edition on Amazon Kindle. Read about it and order it here, please. There is a fascinating story about the cover of this new edition. (The original publisher kept the copyright to all the graphics, while I hold copyright to the text, so the cover had to change.) We searched some stock photo sites for a cover graphic that looked right, that felt like "us." Found one, Christi and I agreed it was correct, sent it to my graphic artist friend to have the picture made into a book cover. Only after it was released on Kindle and announce on Facebook did I hear from my old friend SharAmbrosia, founder of the All Natural Beauty portal. Shar was the photographer who created the photo we chose. I *love* serendipity!!!
SALE OF THE DAY:
Every day, from now until the day before Thanksgiving (November 27th) ONE item will be marked at 50% off its full retail value. It may be a single oil, it may be a skincare product, it may be a kit offered at 1/2 its full value. NO other discount will apply to this product. We will be announcing what the product is at the top of our Special page, and on our FaceBook page, so check back daily.
BLOG UPDATES:
Marge wrote about a safety warning that was new to us. The high Citral essential oils (Lemongrass, Lemon Myrtle, Lemon TeaTree, et al) pose a risk during pregnancy and should be avoided. Read the article here.
Again this year Christi wrote a series of "12 days of Christmas Crafting"…ideas for easy "do it yourself" aromatic gifts. a Candy Cane Peppermint Foot Scrub, personalized Bliss Bath, Rollon Perfumes, moisturizing butters and balms, Ideas for putting together a 'wellness kit' for friends or family, holiday baking, and more. You may want to just browse the whole series. (Please note, during the time the series ran, various products used in the crafting were on special. That special is long over.)
Another client wrote about using our MERCY body wash to help prevent Urinary Tract Infections. We have heard this many times over the years and thought it was time we shared the suggestion. We shared a research article showing the successful use of a blend of Basil, Peppermint and Helichrysum to ease the symptoms of mental exhaustion (burnout.)
HOLIDAY BLENDS:
Holiday "Clean Air" Formula / "Your House Smells Terrific" air purifying mist.
Blend together
30 drops of cinnamon leaf oil
20 drops of clove oil
20 drops of sweet orange oil (or blood orange)
10 drops of cedarwood oil
Add 5 mls of Polysorbate or high proof alcohol. Slowly add 4 ounces distilled water.
Use as a room spray. (Or omit the polysorb and water and use as a holiday diffuser blend.)
Shared by Lucinda Jenkins of Glenbrook Farms. (Lucinda is a great source for dried herbs and herbal teas. If you drop by her website, think about trying her Berry Rooibos and Spicy Rooibos Teas. Both are favorites here.) I like this blend in the aromalamp (without the water, of course!). It's a wonderful holiday
blend if you are tired of the evergreens.
Autumn in the Woods
Autumn Forest Blend from a newsletter over a decade ago.
My friend June recently contributed this lovely seasonal blend for the diffuser or lamp:
I just put together a forest-type blend of 15 drops Black Spruce, 1 drop Atlas Cedarwood, 1 drop Galbanum and have it in my nebulizer right now. Lovely, rather like the woods on a late autumn afternoon after a rain. Woodsy but with a touch of composting leaves, very reminiscent of childhood walks in New England. It will be interesting to see how it mellows after a few days. I might even try this in a bath, diluting it in some Jojoba oil first, or try it for meditation. Most intriguing.
This transplanted New Englander gets homesick every Autumn, this blend DOES smell like home!
Gentle Honey Cleanser
And just in time to try our new Lotion Bottles, my friend Ravenna in Australia shared this delightful facial cleanser:
Honey gently softens and cleanses the skin. This is a mild cleanser that works well for dry skin types. It is wonderful, leaving your skin so soft and moist! Its not at all sticky and can be used as either a facial cleanser or bath gel. Makes a nice gift.
1/4 cup honey
1 tablespoon liquid castile soap
1/4 cup glycerine
10 drops of your favourite essential oil
Mix together all ingredients and pour into a clean bottle. Remember to use non breakable containers if you are going to be using it in the tub or shower.
Scented Christmas Cards: (start now!):
Two methods for producing holiday scented cards — the one I've always used and one Christi found online.
1. Dampen a cotton ball or paper towel with your favorite holiday oil or synergy — a conifer, a gentle spice like nutmeg or cinnamon leaf, our Holiday Joy synergy — put the moistened cotton ball in a bag or box that may be sealed tight. Enclose your cards and envelopes in the sealed box and let stand for at least a week or 10 days. (I used to do this with my business cards, they were wonderful!) This method, of course, assumes you have already bought your holiday cards; it's not for the last minute crafts person.
2. Christi's speedier version — using a small pipette or dropper, place a tiny drop on one corner of each card. (I would make sure I was using a colorless blend of essential oils for this one!)
QUOTATION for the Month
"He is a wise man who does not grieve for the things which he has not, but rejoices for those which he has." —Epictetus
Have a happy Thanksgiving everyone…and thank you for giving us so much to be grateful for!
To sign up for your own copy of the newsletter to be emailed to you, please click here.