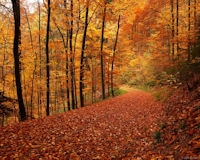 Special October Sale:
We live in frightening times. Normally we would put our more "Autumnal" oils on Special to welcome Autumn, but 2017 has so far been a challenging year on our planet, with both natural disasters and ever new examples of man's inhumanity to man.
For the month of October, save 10% on all our blends and synergies for emotional support and wellbeing, among them Reunité for anxiety, Valour for spiritual courage, Comfort in the Storm, Solace for grief, and many more. Also save on our grounding, supportive wood oils, among the our Cedarwoods (for spiritual strength), sacred Sandalwoods, Palo Santo from Peru, Guaiacwood, from Paraguay, Blue cypress from Australia, and more. Also for emotional support for even the youngest and most fragile, retail sizes on our newly arrived Rose Hydrosol and Neroli Hydrosol are included in the sale.
At Nature's Gift we know, from years of personal experience and from your feedback, the support and strength our beloved oils can offer during times of trouble. This is why we offer them to you, now.
New Arrivals:
Spanish Oregano (Thymus capitatus), highly effective germ killer, also known as Greek Oregano due to its abundance in the Greek Isles. Carrot Seed CO2, Juniper Berry CO2, a new Spanish Lavandin Super, and a new and very unusual Litsea cubeba.
Back in Stock:
Winter Repair Crème, Galbanum Co2, Pink Peppercorn, Katafray, Eucalyptus Smithii, Scotch Pine Needle organic, from France, Ylangylang Complete from Madagascar, and our yummy Coconut CO2. We now offer two very different Avocado Oils!
DON'T MISS TRICK OR TREAT, OUR BIGGEST SALE OF THE YEAR Details coming soon.
Blog Updates:
We wrote about the rumored and actual shortage of Lavender oils as the 2017 growing season comes to an end. (Not mentioned in the article, there is also a shortage of US grown lavender, contributing to the world wide shortfall.)
Christi is doing a series of "Early Bird Specials" for early holiday shoppers. This weeks is Bliss Bath. These tend to change weekly, mostly on Monday, as time allows, so check back regularly.
Grief – we live in terrible times. Reposting from 15 years ago, suggested blends for different manifestations of grief and grieving.
Facebook Tidbits:
Years ago we offered the "Wild Herb of Crete" collection, distilled by Janina Sorenson. Janina is no longer offering her treasures in bulk, and we miss them. This is a wonderful intervew with her.
Formulation – the art of making an aromatic salve. From Jade Shutes at The Institute of Aromatic Studies.
Research from Japan showing that both Grapefruit oil and Osmanthus Absolute are effective at reducing presurgical anxiety.
Interesting blog about Thyme and its chemotypes by Jonathan Hinde
Jade Shutes writes about Black Spruce, my day-in and day-out most used Conifer.
Research study: Black Cumin Seed Oil for arthritic pain relief. (Our friends suggest blending with St. Johns Wort oil for even better effect.)
From the American College of Healthcare Sciences, a list of trustworthy online resources.
Do you follow the Nature's Gift page on Facebook ? That is the FIRST place new arrivals and back in stock oils are listed, and where we share big and little news. this newsletter is once a month, Facebook has daily updates.
Free Shipping:
You asked for it and we now offer free domestic shipping on any order over 0. Code required. Learn more here. (Sorry, but you can't combine it with any other promotion.)
Do you know that we are now offering "refill sizes"… bulk, 16 oz bottles of our most popular fixed oils and hydrosols, as supplies allow. If there is one you would like us to add, please ask. We'll be glad to if we have enough on hand.
Please continue to give to support the important work being done by Midwives on Missions of Service. Trish Ross and Christi McManus and their team are preparing for another trip Sierra Leone as I type. Because our offer to match your donations for the Nepal disaster relief was so successful, rather than giving a set percentage of our sales, we are going to base our support for MOMS on YOUR support for them. That's right. We will match every donation you make via our shopping cart.