This newsletter contains:
Special Sales
As we approach the Holiday season, we are offering all of our Frankincense oils, and our Myrrh oil and CO2, including our six Frankincense Infused oils, and our two Frankincense Samplers at 10% off normal retail pricing.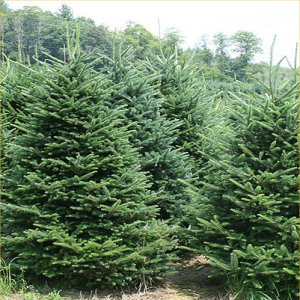 Also on sale, our special Holiday Blends: Christi's " O Christmas Tree ", Holiday Joy, Three Kings, and this year's Christmas Bliss, a codistillation of various Fir Trees from the Rockies.
And, to complete the sale items, our Frankincense and Myrrh Hydrosols
(We know Thanksgiving, Black Friday, and Cyber Monday are coming. We will probably do something; we don't know what, yet. Look for another newsletter later this month.)
New and Back In Stock Products
New to Us:
A stunning, and much more affordable Angelica Root, from Belgium.
Christmas Bliss, a stunning co-distillation of Frasier and Noble Fir Needles.
Myrrh Hydrosol, wonderful for oral care, astringent for skin care.
Zdravetz CO2, said to enhance male sexual health.
Back in Stock:
Argan Oil, organically produced from Morocco
Our Clarifying Synergy and Soap, for troubled skin
Cocoa CO2, now in glass jars for ease of use.
After a long, long wait: Sandalwood Seed Oil, a wonderful anti-aging moisturizer.
Facebook Snippets
NAHA
What should I tell you about this year's NAHA conference? It was a festival of love, and so very much fun. I missed the majority of the presenters, (thank heavens for the Proceedings!) but instead, spent much of the time doing FaceBook Live videos with so many of my mentors, people who I have respected for years, among them (be still my beating heart!) Salvatore Battaglia. (We chatted about his favorite oils for spiritual uses.) His and all the other videos are only available on our Facebook page. (Marco Valussi, who I thought would visit for five minutes, spent almost an hour talking about his mission, and about the oils he distills. This is a mini-lecture in ethical sourcing, only for us.) The list of "interviewees" is long, and you have to go to our Facebook page to view them.
On the next to the last night at the gala, I was honored with a stunning blown glass trophy and plaque, "for my contributions to the world of aromatherapy." Totally took me by surprise, and I was in tears when I went up front to receive it.
The Summit!
I am honored to be included as one of the speakers in this world wide roster of aromatherapy experts. Free access to each interview for a week, or you may pay for longterm membership, with added gifts.. I urge you to sign up. And if you think timing will not allow you to listen to the speakers you want within the week allowed for free access, the lifelong use is on early sale for the next few days. (Yes, this is an affiliate link. I will benefit if you purchase through our link.) You will NOT want to miss this!
Quote of the Month
From a November newsletter from over a decade ago:
"To give real service you must add something which cannot be bought or measured with money, and that is sincerity and integrity."
—Donald A. Adams