Save 10% on all of our floral essential oils, absolutes, and CO2 extracts. Retail sizes only, ie, 2, 5, and 15 mls. Please note, some of these are in very short supply. If they say "out of stock" that's the truth! Also on sale, our array of floral waxes. See the complete list on our front page.
New and long awaited back in stock products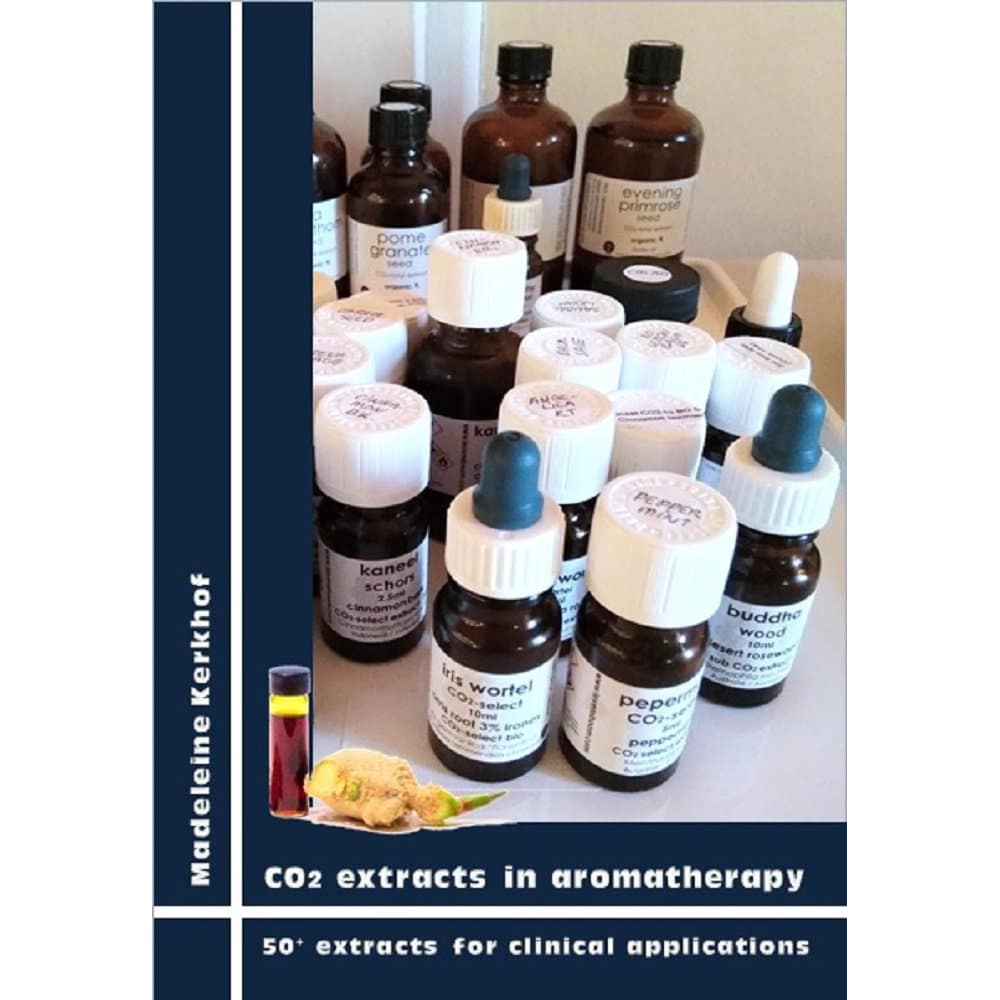 New and long-awaited on our book list, my mentor Madeleine Kerkhof's CO2 Extracts in Aromatherapy.
From Nepal, the long awaited Spikenard and Palma Rosa, both ethically harvested and sustainable. (More Valerian, as well, but we have not quite run out of that.)
CO2s: Delightful Thyme Select, Orris Root CO2 Select, and Organic Vanilla (after a long absence.)
From Spain, Organic Eucalyptus globulus (too long out of stock!) From Madagascar, more Katafray and Clove Bud, from Italy, Bergamot FCF, and from France, Cypress and Styrax (Liquidamber) from Honduras.
Also more of our organic Geranium Bourbon hydrosol, and, in case you missed the announcement in April, a fresh distillation of our beloved Australian Rosemary Hydrosol, now also available in 16 oz bulk refills.

Back in stock and better than ever, our Complete Beginner's Kit. We've added some of our favorite accessories for your blending success.
Marge's Book


We have a limited number of copies. Of course I'll sign it for you!
Blog updates
I had been asked earlier this year to compile my writings about CO2 extracts, so late in April we started a series of blog articles.
Please note, this is an ongoing series. Our goal is to publish a new post each Monday, Wednesday and Friday. That's the goal, I expect sometimes reality may intervene. You may keep up with the series here. New posts are always announced on our Facebook page, and in our Twitter feed.
Facebook Snippet
Of course our FB followers are also the first ones to hear about new arrivals, shortages, general goings on.
Aromatic quote of the Month – for the May Flowers:
"And because the breath of flowers is far sweeter in the air (where it comes and goes, like the warbling of music) than in the hand, therefore nothing is more fit for that delight than to know what be the flowers and plants that do best perfume the air."
F. Bacon
Have a marvelous May everyone!