Search Results for:
yarrow hydrosol oz
This hydrosol of Pelargonium graveolens is cooling for hot flashes, especially when blended with Peppermint Hydrosol. It can be used either a spritzer or in a glass of cool water. Our Rose Geranium hydrosol is a bit more floral and "rosy" aromatically than our Reunion style Geranium hydrosol.
Geranium is thought to be a cellular regenerative, thus Geranium Hydrosol would be a toner of choice for mature skin, or the perfect liquid to use in creating a facial masque. Like Geranim Essential Oil, Rose Geranium Hydrosol is recommended for balancing combination skin, since it balances both oily and dry skin.
Aromatherapist/herbalistJeanne Rose suggests using Rose Geranium Hydrosol as a spray on smelly pets to deodorize them.
Hydrosol expert Suzanne Catty says that it is a humectant (draws moisture to the skin) and therefore would be wonderful for dry skin or mixed into a clay and honey mask. She also recommends it as an anti-inflammatory, useful for sunburns, rosacea, rashes, any condition where redness or heat is present. (We think blending it with Helichrysum Hydrosol or even Yarrow Hydrosol would improve its anti-inflammatory properties, and the Rose Geranium would certainly improve the aroma of the yarrow water!)
Emotionally, this lovely spray can bring balance to our psyches, it is said to balance female and male energies. By inhalation, the spray is said to be antidepressant and to relieve hot flashes. Jeanne Rose suggests taking it internally (1 teaspoonful in a glass of water, once a day) both as a tonic, and to help women with hormonal balance or during menopause.
| | | |
| --- | --- | --- |
| | | This newsletter contains: |
BACK IN STOCK: Tis the season for restocking!
Recent arrivals from France:
Our long awaited Wild High Altitude Lavender —la crème
de la crème—also fresh distillations of
all three of our organic Lavandins, more Lavender Mailette, and (in
my opinion) our best value— Population Lavender. We are in process of
having all of these oils tested, but for now the GC/MS analysis on our website
is from the 2013 distillation. Also from our favorite producer, both
organic Thyme Linalol and rare Thyme Thujanol. Sourcing French Thyme
was a challenge this year, and the cost of the Thujanol chemotype has escalated.
Why? Because there was a drought in the high regions of Provence this summer. "But," I asked, "Thyme thrives in dry weather, why is there a shortage?"
"Ah yes, the thyme did well. But the grass died, so the goats ate the thyme."
We also were able to bring in a bit more Mastic. Amazing stuff!
New arrivals from Canada:
Organic Yarrow Hydrosol and more organically certified Wild Carrot Seed Hydrosol, as well as a new shipment of our organic Juniper Branch and Berry Oil and a small amount of healing Poplar Balsam Oil.
Just arrived this week, again from France:
Helichrysum Hydrosol, Wild Carrot Seed Essential Oil and new to us, Criste Marine Essential Oil, Crithmum maritimum, is commonly known as Sea
Fennel or Samphire or Rock Samphire. Reputed to be a powerful diuretic, said to
have both anti-oxidant scavenging and firming actions in skin care.

We also received a new supply of our Oxygen Barrier…for
those who purchase bulk sizes of our oils, this will help prolong their shelf
life.
NEW BLEND:
We have had a lot of requests recently for people wanting a
blend to support friends and loved ones in Hospice care. The name
that kept running through my head was Peaceful Crossing, a blend of
Frankincense CO2 for calming, centering and connecting with the Sacred, Atlas
Cedarwood, to calm anxiety and ease fears, Cypress, for comfort in times of
loss, Blood Orange, our sweet anti-depressant, Rose Otto for calming grief and
hysteria, and Spikenard, known for helping achieve inner peace, and releasing
fears and resentments, the oil of forgiveness. This blend was designed to
aid both the individuals preparing for the crossing, and the loved ones at their
side. Available undiluted to use in a diffuser or inhaler or in a skin safe
anointing oil (in jojoba oil) for topical use.
AUTUMN SPICE SALE:
Autumn seems just the right time to enjoy the gentle spices. Until our next newsletter, save 10% on 15 ml sizes of all our
seasonal spice oils: Allspice, Cardamom, Cassia, Cinnamon Bark, Cinnamon Leaf, Clove Bud, Coriander, Ginger, Ginger CO2, and Nutmeg CO2. (Yes, the comment about our Allspice oil, below, is what prompted this spicy sale.)
HALLOWE'EN SALE:
On Friday, October 31st use the discount code TRICK and save
12.5% on retail sizes of all our essential oils, absolutes, and CO2
extracts. (Retail sizes are 2, 5 and 15 ml bottles.)
OR, on the full Hallowe'en weekend, from Friday the 31st
through Sunday night, November 2nd, use the discount code TREAT and save 10%
on almost all of our products.
Special books, kits, and bulk oils are
excluded from either sale.
ENJOY!
AMAZON KINDLE SALE
on both of Marge's Books. It has been a year since we
released the Kindle version of

Essential Oils and Aromatics.
To celebrate, from November 1st through November 3rd save on both of our
books,

Essential Oils and Aromatics and
Essential
Waters. These are "countdown" sales. On Essential Waters,
save over 50% for the first 36 hours of the sale, then save over 25% until
the sale ends. Similar savings on Essential Oils and Aromatics.
OUR CLIENTS SAY:
Recently a Facebook group that shall remain anonymous hosted
a discussion of "which supplier do you prefer." Amid all the MLM
recommendations from avid fans one message jumped out at me. Jennifer Berry wrote:
When I was starting out 20 years ago, I found an online
store called Nature's Gift that was taking painstaking care to import
high-quality, 100% pure essential oils, and was sharing safe, accurate, and
useful information to enhance their use. In 20 years Marge Clark and her crew have never steered me wrong or sold me a bad product, and I've learned as much from their website as from any of the books
I've read. You will not be disappointed.
I shared that with Christi…it touched both of our hearts,
and we thank Jennifer, both for her lovely comment, and for letting us share
it with you.
Re Allspice Oil:
Dear Folks at Nature's Gift,

I just wanted you to know that my recent
order, which included Essential Oil of Allspice, absolutely
rocked my world. The Allspice is very special and of exceptional
quality: It is all at the same time, sharp, warm, clear, deeply
spicy, exotic, familiar, and luxurious. I think it should be added
to the official list of aphrodisiac oils! I have long loved the
warm oils, but this one in particular, is of exceptional quality it
every way. The others I ordered were also of amazing quality (the
Ginger Root CO2, especially)….but that Allspice!! There are no
words! Sigh. Thank you.

p>This was my first order from Nature's Gift, and I am
so pleased, you can be sure that I will be a regular customer.

Sincerely, Jacqui J
Now, it's not often we get a chance to rock someone's
world, so I thought we'd share this. I suggested to Jacqui
that next time she might want to sample Bay Laurel, since she loves
the warm spices. I think it will also appeal to her.
A Warming Blend
Dannie Lane, of AromaTherapeutics Medicinal Aromatherapy and
Massage shared this energetically (and physically!) warming blend last
winter. I thought it would fit in well with our Autumn Spice sale:
Ok, it's cold out, very, very cold! This is Atlanta, we
should not have highs in the upper 20's with wind chills in the mid teens!
Well I work out of my home and have some clients coming over this afternoon
so I want to make something warming, something to make the place "feel"
warm and welcoming. So I mixed up a blend of EOs that are energetically warm
to diffuse. The mix is:

In a 5ml bottle with a dropper top blend

Ginger 50 drops: strong warming oil, gives a feeling of comfort and warmth,
openness
Cassia 25 drops: strongly warming to the body, not as HOT as cinnamon gives
the feeling of comfort (I like how it smells when defused better then
cinnamon)
Allspice 10 drops: it smells good, and gives energy to the place/home.
Black Pepper 15 drops: soft and light, gives a gentle warmth to a room,
think of it as a warm hug.
Cardamom 15 drops: love this oil, warming, sweet and spicy, but gentle at
the same time, very uplifting to the mind
Lemon 13 drops: light and sweet uplifting to the emotions and the mind.

Add the EOs, one at a time, after adding each oil, swirl to mix and smell
the blend. When adding each oil, think of WHY you are adding it and what you
want the blend to do.

Warning!!! These are powerful oils, defuse for 10 to 15 min at a time and
stop for 30 to 45 min, then defuse again for 10 to 15 min. I would not let
the defused oil get on finished surfaces!
An Autumn Blend from 14 years ago:
My friend June recently contributed this lovely seasonal blend for the diffuser or lamp:
Autumn Forest Blend
I just put together a forest-type blend of 15
drops Black Spruce, 1 drop Atlas Cedarwood, 1 drop Galbanum and have
it in my nebulizer right now. Lovely, rather like the woods on a
late autumn afternoon after a rain. Woodsy but with a touch of
composting leaves, very reminiscent of childhood walks in New
England. It will be interesting to see how it mellows after a few
days. I might even try this in a bath, diluting it in some Jojoba
oil first, or try it for meditation. Most intriguing.
This transplanted New Englander gets homesick every
October… and this blend DOES smell like home!
Sleep Sweet Linen Spray from Chasa Cochran of Back to Square One:
4 fl oz vodka, 20 drops Green Mandarine (Citrus reticulata), 14 drops Lavender (Lavandula angustifolia), 6 drops Himalayan Cedarwood (Cedrus deodara), and 4 drops Blue Tansy (Tanacetuum anuum)… add essential oils to the vodka, shake well and spray your pillowcase.

BLOG UPDATES:

Most of our blog articles have been concerned with our newly
redesigned website. If you haven't visited yet and have questions you
might want to browse some of the articles introducing it:


Some Screen Shots introducing the changes.


How to change your password (because the new site will assign you one at
random.)

Missing the alphabetical "Quick Order List"? We've added
one.
How to find and use it.

Also, Lisa, the talented graphic artist on our design team
has written a great TOUR of the new site.
Not on the
blog, but on the site itself, here.

And for a change in pace, "a day in the life" of Nature's
Gift. A HUGE order from a hospice for a product we don't normally make
in large batches.

See how we got it together here.

FACEBOOK TIDBITS:

Natural perfumer Christine Malcolm, of Santa Fe Botanicals
shared this wonderful
You
Tube video about distillation in France, Bulgaria and Hungary.

A wonderful blog article by Victoria of Bois de Jasmin about
the use of

Citrus oils in fine perfumery.

A published research study showing the effectiveness of

Marjoram, Lavender, Black Pepper and Peppermint on patients with chronic
neck pain.
Quote of the month:
"I'm so glad I live in a world where there are Octobers."
(L. M. Montgomery, Anne of Green Gables)
To sign up for your own copy of the newsletter to be emailed to you, please click here.
Please note, some of the suggested oils are photosentizers. Angelica, and cold pressed citrus oils should not be used on the skin within 12 hours of exposure to sunlight or ultraviolet light. If you choose to use one of these oils on your face, please use it only at night.
See our Methods page for suggested methods of using the oils in skincare. Also see our descriptive Carrier Oils page to help select appropriate carriers for your skin type.
Nature's Gift offers a range of skin care products on our Skin Care Solutions page.
| | |
| --- | --- |
| Skin Care (General) | Lavender, Rose, Rosemary, Geranium, Chamomiles, Rosewood Essential Oils and all Hydrosols |
| Acne | Tea Tree, Manuka, Helichrysum, Lavender, Spike Lavender, Thyme Linalool, Geranium, Petitgrain, Sandalwood, Vetiver, Mints, Basil, German Chamomile, Atlas Cedarwood, Rosewood, Palma Rosa, Thyme, Cajeput, Niaouli, Yarrow Hydrosol. See also our suite of Clarifying Products to gently sooth and heal problem skin. |
| Astringent | Grapefruit, Yarrow, Rosemary, Lime (Distilled) |
| Black Heads | Coriander, Peppermint, Lemongrass, Thyme ch Linalol |
| Chapped / Cracked Skin | Myrrh, Patchouli, Sandalwood, Vetiver, Cajeput, Roman and German Chamomile, Lavender, Calendula Infused Oil |
| Chilbains | Black Pepper, Cinnamon Leaf, Clove Bud, Ginger, Lavender (ie, circulatory stimulants to promote warming) |
| Cleansing | Sweet Basil, Juniper, Lemon, Lemongrass, Niaouli, Peppermint |
| Combination Skin | Geranium, Rosewood, Ylangylang, Rose Geranium Hydrosol, Neroli Hydrosol |
| Couperose(Thread veins, congested capillaries) | Lemon, Helichrysum, Cypress, Rose, Lavender, Roman and German Chamomiles, Geranium, Calendula Infused Oil, Helichrysum Hydrosol, Neroli Hydrosol |
| Devitalized Skin | Eucalyptus Globulus, Myrtle, Neroli, Basil, Juniper, Lemon, Lemongrass, Niaouli, Peppermint, Pine, Orange, Rosemary, Spearmint, Geranium, Grapefruit |
| Dry Acne | Petitgrain, Lavender, Spike Lavender, Clary Sage, Rose Geranium |
| Dry Skin | Carrot Seed, Cedarwood, Clary Sage, Jasmine, Geranium, Lavender, Orange, Palma Rosa, Rose, Roman Chamomile, Rosewood, Neroli, Petitgrain, Mandarine, Vetiver, Sandalwood, Ylangylang, Carrot Seed, Lavender, Rose Hydrosol, Neroli Hydrosol, Calendula Infused Oil. See also our Dry Skin Sampler for suggested carrier oils to nourish dry, fragile skin. |
| Eczema | German Chamomile, Helichrysum, Lavender, Bergamot, Carrot Seed, Atlas Cedarwood, Roman Chamomile, Juniper, Myrrh, Palma Rosa, Patchouli, Sandalwood, Teatree, Yarrow, Ylangylang. Calendula infused oil, Cranberry Seed Oil. See our Eczema and Psoriasis Carrier Oil Sampler for a selection of carrier oils all recommended for helping deal with eczema. We have also had excellent feedback from clients using our Baby Bottom Balm as a treatment for dry eczema (available seasonally). |
| Hydrating | Palma Rosa, Sweet Orange, Mandarine, Tangerine, Rose, most Hydrosols, especially Neroli |
| Infections | German Chamomile, Manuka, Eucalyptus, Lavender, Myrrh, Roman Chamomile, Geranium, Rosemary, Tea Tree, Thyme Linalool, Calendula, Palma Rosa, Niaouli, Laurel, Myrtle, Rosewood |
| Inflammation | Helichrysum, St. Johns Wort Infusion, Carrot Seed, Cistus, Galbanum, German and Roman Chamomiles, Clary Sage, Myrrh, Myrtle, Rosewood, Angelica Hydrosol, Yarrow Hydrosol, Helichrysum Hydrosol, Witch Hazel Hydrosol, Chamomile Hydrosol |
| Itching | Jasmine, Helichrysum, Lavender, Peppermint, Roman Chamomile, Lavender Hydrosol, Witch Hazel Hydrosol |
| Large Pores | Myrtle, Lemongrass, Rose, Cedarwood (I question whether of these will actually make a difference in the appearance of large pores.) |
| Mature, Aged Skin / Wrinkles | Carrot Seed, Elemi, Cistus, Frankincense, Galbanum, Myrrh, Patchouli, Rose, Clary Sage, Rosewood, Lavender, Neroli, Sea Buckthorn Berry Extract, Rose Hip Extract. Also consider or our Mature Skin Elixir. See our Mature Skin Carrier Oil Sampler to gently nurture and rejuvenate mature skin. Best yet, see our Cleopatra's Secret line of skin care products, Creme Cleanser, Serum, Toner, and luxurious bath products, all designed to nurture mature skin and give the user a youthful glow. |
| Normal Skin | Atlas Cedarwood, Geranium, Jasmine, Lavender, Neroli, Roman Chamomile, Rose, Rosewood, Ylangylang, Angelica, all Hydrosols |
| Oily Skin | Roman and German Chamomiles, Cedarwood, Geranium, Clary Sage, Lavender, Ylangylang, Lemon, Peppermint, Niaouli, Cajeput, Cypress, Calendula Infusion, Frankincense, Patchouli, Sandalwood, Juniper, Melissa, Yarrow, Coriander, Petitgrain, Lime (Distilled), Grapefruit, Thyme Linalool, Lavandin, Spike Lavender, Rose. See our recommended moisturizing carrier oils for oily skin in our Oily Skin Carrier Oil Sampler. |
| Pimples, Blemishes | Tea Tree, Manuka, Lemon Myrtle, German Chamomile, Helichrysum, Thyme Linalool, Cajeput, Niaouli, Rosemary. See also our Clarifying Soap and Treatment Gel. |
| Psoriasis(extremely difficult to treat) | Hydrodistiled Cade, Bergamot, Helichrysum, Cajeput, Carrot Seed, German or Roman Chamomile, Lavender, Juniper, Sandalwood, Tea Tree, Calendula Infused Oil, Cranberry Seed Oil. We have had fantastic results from people applying our Pomegranate Seed CO2 to areas with psoriasis. See also our Eczema and Psoriasis Carrier Oil Sampler designed to help alleviate symptoms. |
| Puffiness | Cypress, Peppermint, Rosemary, Fennel, Celery, Clary Sage, Roman Chamomile |
| Regeneration | Frankincense, Lavender, Neroli, Patchouli, Rose, Rosemary, Sandalwood, Tea Tree, Helichrysum, Elemi, Vetiver, Spikenard, Caraway, Palma Rosa, Clary Sage, Lavender, Galbanum, Myrrh, Myrtle, Calendula, Carrot Seed, Cistus, CO2 Combo |
| Revitalizing / Basal Layer | Carrot Seed, Rosewood, Niaouli, Tea Tree, Orange, Calendula |
| Rosacea | German Chamomile, Helichrysum, Rosewood, Helichrysum Hydrosol, see our Rosacea Synergy and other products designed to soothe inflamed and/or ultra sensitive skin. |
| Sensitive Skin | Roman and German Chamomile, Rose, Palma Rosa, Helichrysum, Neroli, Rosewood, Carrot Seed, Angelica, Jasmine, Neroli Hydrosol, Chamomile Hydrosol, Yarrow Hydrosol |
| Scars | Helichrysum (in a base of Rose Hip Seed Oil), Carrot Seed, Lavender, Petitgrain, Galbanum |
| Skin Toner | Calendula Infused Carrier Oil (for dry skin), Lemongrass, Chamomiles, Lavender, Neroli, Orange, Rose, Frankincense, Petitgrain, Lemon, and all Hydrosols |
Also see our list of suggested oils for various skin types and conditions  here, or purchase Nature's Gift skin care products on our  Skin Care Synergy  page.
Skin Care Hints
Acne? Hormonal Acne?
Another bit of feedback, from Samia, in New Hampshire:
My daughter has benefited greatly from the Melissa Hydrosol as a toner for hormonally related acne.
Now, I wouldn't have thought of that, but Hope, my assistant swears by Melissa for just making the oil in her skin "disappear." So, apparently, Melissa Hydrosol becomes one of the hydrosols of choice for the above skin problems.
Baby Wipes / Diaper Rashes
I had a long chat with one of my oldest clients yesterday, Nicole, in North Carolina (who used to be Nicole in Washington, but that's another story!). Nicole has a new baby, and shared the diaper wipe recipe she has been using with me. She uses a 4 ounce cobalt bottle of distilled water, to which she adds 4 or 5 drops of French Lavender, 4 or 5 drops of Bulgarian Lavender, and 2 drops of Sandalwood. She says the baby had a dreadful diaper rash, and since she has started using this mixture to clean her daughter's diaper area (using the round cotton pads that are available through most beauty supply shops as "wipers") her daughter's bottom has healed and stayed fresh and clean and comfortable. Since there is no alcohol or other solubilizer in this recipe, the bottle needs to be wellshaken before each use. (November 2000)
Basic Balm and Salve How-To
From my friend Janice Sheplar, soap and toiletries maker extraordinaire (and the creator of our wonderful baby powder, from My Grandmother's Garden). For those of you who want to make something to soften your skin but are afraid or don't want to go the cream/lotion route which involves water and preservatives.
A basic salve starts with:
2 oz. wax of your choice (beeswax, or for those allergic to it or opposed to animal products, Candelilla wax
8 oz. carrier oil of your choice (you can infuse your oils with herbs if you wish)
essential oil of your choice (for this amount of ingredients @1-1/2%, would be 90 drops)
Melt all ingredients together. When melted, blend thoroughly, let cool to about lukewarm, add essential oil and then cool completely. Your personal choice of oils will determine the end product (for dry flaky skin, oily skin, damaged skin, normal skin, etc.).
A basic balm is simply a choice of hard and liquid oils whipped together. I also add cornstarch to give it a "dryer" feel.
4 oz. of one or combination of the following: hydrogenated soybean oil, shea butter, mango butter, coconut oil (76 degree)
1 to 2 oz. Liquid Oil of your choice (Depends on what you want to accomplish)
1 oz. Cornstarch
2 teaspoons antioxidant (grapefruit seed extract, vitamin E, low alpha tochopherals)
Combine the oils and beat on high in your mixer or with hand beater until light and creamy looking. Start adding cornstarch and beat in thoroughly.
I keep mine at room temperature and it is fine. It appears to melt into your skin and feels like velvet.
(I thank Janice for sharing her secret balm recipe. I make a lot of salves, and they DO tend to leave your hands a bit greasy feeling. She's right; the balm leaves a wonderful soft velvety feeling behind it. I've experienced it in some wonderful solid perfumes that Janice has shared.)
And if you want to create a smaller amount of the balm:
2 oz. shea or hydrogenated soybean oil
1 oz. calendula or rose hip seed oil (fixed oils)
1 capsule flax seed oil
1 capsule vitamin E
start with.5 oz. cornstarch and go up to 1 oz.
Mix using the same procedure as above.
Orange Blossom Body Balm
A reminder that June is for brides…and orange blossom is also for brides. Wouldn't this intensely aromatic body butter be a wonderful gift for the bridesmaids? Or a day before luxury treat for the bride herself:
Let the Shea Butter warm to room temperature, cut in small pieces in the bowl of an electric mixer. Start beating and beat until fluffy.
Meanwhile, warm the VCO and the Orange Blossom Wax together over very low heat (or in a double boiler!) just until the wax is melted. Try not to over heat this! When the wax is melted pour the mixture into the whipping shea butter. Add optional drops of Neroli and ontinue beating until light and fluffy.
Note, if whipped shea, alone, is a bit too greasy for you, you may sift one or two tablespoonsful of cornstarch over the mixture and beat in thoroughly. The shea and coconut are available on our carrier oils page. The Orange Blossom Wax may be found on our Floral Waxes page. (May 2004)
Balm for Chapped Lips
Basic lip balm recipe: melt together one ounce (by weight, not volume) of beeswax preferably grated (it will melt faster), a "solid" fat…shea butter, mango butter, coconut oil, etc. and one ounce of a rich liquid oil (I like to use avocado oil or kukui nut oil for this).
This makes a basic soothing balm or salve that can be divided into smaller portions and/or enriched in innumerable ways. Use herbal infused oils (infused chamomile or calendula) for skin soothing. Add the essential oils of your choice…a drop of peppermint or steam-distilled lime for lip balms. Lavender and German chamomile for healing baby's diaper rash. Patchouli or frankincense for badly chapped hands. Less beeswax or more of the liquid oil makes a softer balm, more beeswax makes a firm "stick" that can be rubbed on.
Melissa for Cold Sores (in a Lip Balm)
Did you know that Melissa is the specific for cold sores (which are caused by a form of the herpes virus)?
Tammy Wytrychowski recently wrote: "I have made the Melissa Lip Balms and so far none of the people using them have had a recurrence with the cold sores!!"
The 10% dilution would be ideal to add to lip balms or salves. (November 2000)
Super Smoother Lip Masque
Our adaptation of a recipe of Donna Maria's to end winter's chapped lips, or leave your lips soft and smooth for photographs or special occasions:
Ingredients
4 teaspoons kaolin (China clay) or other cosmetic clay (I would use either white or pink cosmetic clay, green clay is more drying)
1 teaspoon avocado oil
1 teaspoon honey
1 tablespoon rose or neroli hydrosol
Procedure: Measure clay and set aside. Measure rose hydrosol, honey, and oil and warm in a custard cup in a pan of HOT water for two minutes, until "baby bottle warm." Stir the liquid ingredients together until smooth. Add the clay and stir until smooth and lump-free.
Apply to lips and let dry for two minutes. No talking or laughing!
Rinse with warm water, blot dry gently and apply your favorite lip balm.
Thanks for the idea, Donna Maria!
Surgical Bruising
Louise, from the Netherlands, recently wrote that she was having some oral surgery, and her doctor told her to anticipate severe bruising from the various injections. She wrote:
The doctor had told me that I would get very nasty bruises in my face and but that was just one of the facts I had to endure and that they would fade in a week or so.
Then I asked you and I want to tell you that there are no nasty bruises at all! There is a little swelling but very little only myself can notice that because nobody noticed!
Anyway, I want to tell you that I used 25 ml of St.John's wort infused oil, 20 drops of Helichrysum italicum and 5 drops of Lavender augustifolia. Yesterday (after the injections) I applied it immediately after I came home and then I continued to apply it during the day. This morning I looked in the mirror and was very pleased to see a normal color of skin, so I will apply it again several times today!
So Thank you Marge for your advice and please feel free to give this recipe to others.
I have to see the doctor in a few days and I am already enjoying the look on his face when he sees me. I will certainly tell him what I did to avoid those nasty bruises!
I later wrote asking how it went, and for permission to quote her experience…and she replied:
Dear Marge,
You have my permission it is now 3 days ago and no bruises to be seen!
Really AMAZING and of course wonderful for me and I am exited to tell the doctor!
Kind regards,
Louise
(August 2004)
Chemical Burn from Chlorine
More feedback, from my friend Lisa, about a chemical burn and how she treated it:
BTW, I was hot tubbing and I got a chemical burn from the chlorinated water (my skin has been extra sensitive lately). However, I had a mix of German Chamomile CO2 and Sea Buckthorn in a macademia/kukui nut base at home. I slathered it on as soon as I got home, and hoped for the best.
The next morning, I had hardly any blisters! Normally, when I get a burn, my cheek flushes very red, and I have a series of blisters decorating my face. I am doing twice daily applications of my oil blend, plus I'm using the Roman Chamomile hydrosol before I apply it. I am healing at a fairly fast rate, and it was definitely well worth the trouble of trying to work with the German Chamo.
Thanks, Lisa…I love hearing how people are using our oils!
Gentle Honey Cleanser
My friend Ravenna in Australia shared this delightful facial cleanser:
Honey gently softens and cleanses the skin. This is a mild cleanser that works well for dry skin types. It is wonderful, leaving your skin so soft and moist! It's not at all sticky and can be used as either a facial cleanser or bath gel. I fill empty honey squeeze bottles with this cleanser. Makes a nice gift.
Mix together all ingredients and pour into a clean squeezy bottle. Remember to use non-breakable containers if you are going to be using it in the tub or shower. (October 2001)
Couperose / Thread Vein Help
And speaking of hydrosols, my friend Mari in South Florida has been experimenting with our neroli hydrosol. She writes that she has been using it as a toner for her rather sun-damaged skin, and is noticing that after a month's use, her "thread veins" are disappearing. NOT a result I'd have expected from neroli but I'm certainly not about to argue with success.
Dark Circles
My friend Janice recently had surgery, so we sent her some Helichrysum in Rose Hip Seed Oil. She has been raving about its effect on the scar from her surgery on another mail list. But she also shared that she's been using it to fade under eye circles…and that it's working amazingly well. That one felt like a "DUH…why didn't I think of that?" As effective as Helichrysum is at healing bruises, it stands to reason that it might well be useful for the dark circles some of us (especially me!) get under our eyes. I don't think the Rose Hip Seed Oil is an essential part of that combination…it would be the Helichrysum italicuum that would do the work, so you could dilute it in the carrier of your choice. Please dilute it well, and, as always, be VERY careful using any essential oil around the eyes! (February 2002)
A client writes: Dermatitis? Eczema? Something…
Penelope C. wrote:
Right now I'm especially grateful for the Roman Chamomile and Helichrysum hydrosols. Since this past July, I have had a skin problem (eczema? fungal?) on the top of my right hand and up the lower top part of my right arm. (It started as a small spot on my hand and spread over the weeks.) Itchy or burning, tender, at times weeping and then crusty, swollen, at times having fissures that were very painful, then periods of being scaly, deep red color a general mess. I had tried homeopathic remedies and topical applications of some essential oils in carrier oils, ointments, creams, etc. (Nothing from a medical doctor. Their allopathic remedy would have been steroids, which I find totally unacceptable.) There had been some improvement, but nothing major.
I was reading, yet again, on your website on December 6. On the *Helichrysum Healing* page I read about the lady who used, with such happy results, Roman Chamomile and Helichrysum hydrosols on eczema on her face. I decided to try them. My order, which included the hydrosols, arrived on Wednesday, Dec, 10. That evening I began applying the hydrosols. I have applied both hydrosols together several times a day every day since then and have been watching a wonder occur before my eyes! I could list a string of adjectives which would all be suitable, but let me simply say the results have been truly amazing. (Now I wish I had *before* and *after* pictures!) It shouldn't be too much longer before the skin problem will be history.
We asked her for permission to use her experiences online, and she replied with the following:
Right after I had written my first comments, my hand/arm area got worse again for a few days. Nowhere as bad as it had been – just a 4 steps forward, 1 step backwards equivalent. Now it is back to the place it was when I made my first comments and even better! Besides using the Roman Chamomile and Helichrysum hydrosols, I have also been using Helichrysum & German Chamomile CO2 EOs in fractionated coconut oil. (I put 9 drops Helichrysum – full EO, not the 10% dilution – and 6 drops German Chamomile EO2 – 10% dilution – in an ounce of the oil. I had gotten the Helichrysum oil in my last order before the one on Dec. 25.) I think the hydrosols, and now the EOs, have been what has brought healing to my hand/arm. I heartily recommend that anyone with a skin problem try both the Helichrysum & Roman Chamomile hydrosols and Helichrysum and German Chamomile CO2 EOs.
We really appreciate it when our clients first of all share their experiences with our products, and even more when they give us permission to share with others. That way we can all learn from each other!
Dry Skin Facial Scrub
Blend 1/2 cup non-instant oatmeal in your blender until finely powdered. Mix with an equal amount of dried milk. Moisten a scant handful of this blend with a few spritzes of your favorite hydrosol. Gently scrub your face, paying special attention to the T-zone. Rinse well, and follow with your favorite hydrosol, and a few drops of your favorite moisturizing carrier oil. (February 2005)
Secret Formula for Dry Skin
Jane Eliza shared her secret formula for dry skin for hands, face, wherever:
The base is half and half rosehip and evening primrose. I've also tried avocado instead of the evening primrose and that makes a beautifully nourishing base, too.
To that I add 5% carrot seed… Then 1% Rose Otto (again, I've been tempted to use more, but it's really really not needed… My current mix also has 2.5% each of myrhh and frankincense…. I drop that down a bit if it's not for myself – I'm also a bit of a resin freak
That's a bit heavy on the essential oils for my taste. For two ounces of the carrier oil blend, I'd use perhaps 15 drops of Carrot Seed, one or two drops of Rose Otto, and about five drops of Frankincense. If I added the Myrrh, I'd probably keep it down to a drop or two. (In fact, I'm off to try blending some of this for myself; not sure why I had never tried it before!) March 2005
(And, years later, there's another precursor for our Cleopatra's Secret!)
Eczema
Gail Rice wrote today ordering more Roman Chamomile Hydrosol…a LOT more Roman Chamo Hydrosol. It seems…well, I'll quote her feedback (with her permission):
Marge, you're completely welcome to use our experiences on your web page. Re: my 13 year-old's eczema — I mentioned that he gets eczema over about 1/3 of his torso and sometimes on his arms and legs as well.I will add (or at least be more specific) that the Roman Chamomile hydrosol makes the itching stop in less than a minute and the area looks less red & less She had mentioned on the phone, before writing, that the hydrosol, just misted on, really helps.
I'd be tempted to use a compress, but try getting a 13-year-old to be still for 15 minutes! (February 2002)
More on Eczema
I can't remember the source of this…
4 oz Jojoba Oil
20 drops Borage Seed Oil (I would want to use 10–12 mls to get the full value of the Borage)
12 drops Lavender essential oil (I would use High Altitude)
12 drops Roman Chamomile essential oil (I'd think about German, not Roman…but it's not my formula)
Another note about eczema…we have had a couple of mother's using our Lavender Bliss Bath for their children's eczema and dry skin. They rave about results.
(September 2003)
Weeping Eczema
Penelope, from South Carolina says that she used to suffer terribly from Weeping Eczema. Because she loves the scent of Sandalwood, she started putting our Sandalwood Shave Soother on it, and saw rapid improvement. (She also made a LOT of diet and lifestyle changes at the same time, which I think had more to do with the improvement, but she swears the Shave Soother helped.) Perhaps it's the calendula we've incorporated into the formula?
Formulas for Face Masks
Winter has been here long enough to affect our skin…some suggestions for face masks to revitalize winter clouded skin, taken from "Practical Aromatherapy," by Penny Rich.
Basic Face Masks
Moisturising Mask: 2 drops each Frankincense, Rose, and Neroli oils in 30ml (1fl oz/ 6 tsp) apricot oil with 1 tsp clear, melted honey, mixed with enough finely ground almond to make a soft paste.
Deep Cleansing Mask: 2 drops each Geranium and Lavender oil, 1 drop Lemon oil in 30ml (1fl oz/6tsp) hot water, mixed with enough kaolin clay to make a smooth paste.
Relaxing Mask: 2 drops each of Violet Leaf, Lavender, and Neroli oil in 30ml Sweet Almond Oil, with enough oatmeal to make a smooth paste.
Energising Mask: 2 drops each Ylang Ylang, Petitgrain, and Lemon in 30ml iced water, with enough ground almond to make a smooth paste.
Anti-Ageing Mask: 2 drops each Neroli, Mandarin, and Orange in 30ml Evening Primrose Oil with 1 teaspoon melted clear honey, mixed with enough ground almond to make a smooth paste.
(January 2002)
Rejuvenating Face Masque
1 tablespoon bentonite clay (or rose clay, or whatever facial clay you have)
3 drops Sea Buckthorn CO2 Select
10 drops or 1/2 teaspoon Vegetable Glycerin
2 tablespoons Neroli Hydrosol
1 drop Neroli essential oil
1 drop Frankincense essential oil
Blend all ingredients well, adding more hydrosol if necessary to make a smooth, spreadable mixture. Tie your hair back out of the way. Apply to neck and face. Lie down and enjoy the wonderful aroma for 10 to 15 minutes. Rinse well with tepid water, moisturize with your favorite carrier.
Note: I use Neroli and Frankincense in this because they are kind to my mature skin, and I love them both. You could omit the Frankincense, and use instead Rose Geranium Hydrosol and essential oil for combination skin, Melissa or Tea Tree Hydrosol and manuka or Lavender essential oil for problem or oily skin, Rose Hydrosol and essential oil for ANY skin. The possibilities are endless!
Jojoba Hair Conditioner
Adapted from The Herbal Home Spa, by Greta Breedlove.
Herbal hair conditioners help make hair more manageable and often impart a smoother and softer texture. They are especially good for those who use hot rollers, curling irons, and blow dryers.
Ingredients:
1 cup Rose Hydrosol
1 tablespoon Jojoba Oil
10 drops vitamin E oil (optional!)
To make:
1. In the top of a double boiler, gently warm the rose water.
2. Once rose water is warm, add jojoba oil.
3. For damaged hair or extra conditioning, leave on for several minutes, perhaps while bathing.
4. Rinse thoroughly with warm water.
5. Shampoo lightly and rinse again with cool water.
Yield: 1 treatment for long hair (cut recipe in half for short hair)
Hair De-Tangler
Speaking of hair, and Rose Hydrosol, Anne O'Brien writes:
I just wanted to let you know that I find the above hydrosol great to untangle my hair after washing. I'm sure any of the hydrosols would work for this, but I especially love the aroma of this one. Also, it leaves my hair with a wonderful shine. I wasn't sure if I should use it at first, as my hair tends to be a little greasy, but I have no problems that way. (October 2001)
Honey Skin Soother
A soothing remedy for winter-weary skin (sent by a friend who forgets where she got this, so I can't credit the source):
Moisture Mask: Mix 2 tablespoons honey with 2 teaspoons whole milk. Smooth over face and throat. Leave on 10 minutes. Rinse off with warm water. (I love the way honey makes my skin feel!) Debbie says she wants to add a drop of Rose Oil to that mixture, and pour it into a warm bath for her "winter weary body." I think that sounds like a winner! (March 2002)
Martha's Foot Soak
Martha Stewart recently shared a recipe for a foot soak for pregnant momma's on her show…to counteract swelling and achiness.
To make the foot soak, combine 1 1/4 cups of Epsom salts with an equal measure of kosher salt in a jar. (NOTE: I would use sea salt!) Add a 1/4 cup each of baking soda and cornstarch, up to 1/2 teaspoon of Lemon essential oil, and up to 1/4 teaspoon of Spearmint essential oil. Attach the lid, and shake the jar to combine. Pour the mixture into a bag, and use within a few weeks.
(My daughter-in-law says this doesn't sound anywhere near as good as having her legs rubbed with our Prenatal Massage Oil…but she might be both prejudiced and a wee bit spoiled.)
Mature Hands Blend
Start with a base of equal parts of Evening Primrose Oil and Rosehip Seed Oil.
For one ounce of carrier I would use:
2.5% carrot seed (7–8 drops)
1% Rose Otto (3 drops) or 25–30 drops of Rose Otto 10%
1.5% Myrrh (4 drops)
1.5% Frankincense (4 drops )
This combination makes a wonderfully rich oil for treating hands that are showing their age.
If I were to use it as a facial oil, I would dilute it further by using a bit more of each base oil.
(Little did I know, when this was written in Novemeber 2004 that the blend above, with some tweaking, would become the basis of our amazing Cleopatra's Secret line of mature skin products!)
Mature Skin Solutions
This is a frequent question, so I thought I'd share what I do.
Without a doubt, the BEST carrier oil for mature skin is Rose Hip Seed Oil. Some people love it as a base oil, and in the winter, so do I. But in Tennessee's summers, it is just too thick and heavy. So I came up with a substitute that works for me.
To one fluid ounce of your favorite carrier oil (and mine changes from month to month. I love the texture of Apricot Kernel Oil, sometimes I will choose Macadamia Nut Oil, when my skin feels really parched and dry I might reach for Avocado…(visit our Carrier Oil page for suggestions for various skin types). To this one ounce of base oil I add a mixture of 1 ml Sea Buckthorn Berry CO2 Extract, and 1/2 ml Rose Hip Seed CO2 Extract. I feel that this gives me the advantages of the Rose Hip Seed Oil without the heaviness. If, on the other hand, you don't like the color of the Rose Hip Extract, then perhaps 1/4 oz of Rose Hip Oil (cold-pressed) would be the better addition to your basic carrier blend.
Having blended the base oils and extracts, it's time to add the best essential oils for mature skin: Carrot Seed, Neroli, and Frankincense. For one ounce (or a bit more) of carrier oils, you will not want to use more than 15 to 20 drops of essential oils. The most helpful, but the least appealing from an aromatic stand point is Carrot Seed Oil, which has wonderful regenerative powers. If you enjoy its scent, then perhaps the Carrot Seed is all you'll need. If not, I'd suggest a blend of perhaps 4 drops each, Carrot Seed, Neroli, and Frankincense frereana essential oils. This is a wonderful blend for mature skin care, with an uplifting aroma.
Mosquito Bites
Courtney snipped the following from a list she's on. She didn't save the poster, so I haven't a clue…but if you have forgotten your  SkeeterBeater …and gotten "bit"…this may be the solution.
I also got some astonishingly _LOVELY_ german chamomile CO2 from Nature's Gift that blew me away. I diluted a drop with a drop of heli in jojoba, and have applied it to my skeeter bites – and there is immediate relief. I also applied it to spots, and they disappeared more quickly than usual. I can't wait to incorporate this chamo into skincare, and maybe a perfume (yes, it's a GERMAN chamo, and it's THAT lovely.)
(September 2003)
Oily Skin Solutions
Two hydrosols that help: My friend Alice buys a LOT of Witch Hazel Hydrosol, I asked what she is using it for:
The witch hazel is helping my acne (as is the heli and rosacea synergy. the witch hazel sprayed on several times a day keeps the oil away, and yet is not so harsh as to irritate it. i really love it.
Now, Hope, my daugher-in-law, uses Melissa Hydrosol for her oily skin problems, but for those who don't like the scent of Melissa (are there such people?) the Witch Hazel Hydrosol provides an equally gently alternative. (Please don't use "drug store witch hazel." The alcohol content will overdry your skin causing it to react by producing more oil!)
Origins-Type Salt Scrub
A friend recently shared her formula for the commercial Origins Salt Scrub:
Basically it calls for one cup of sea salt, 1/2 cup of a mixture of rich and exotic carrier oils (you could use whatever oils you have on hand that suit your skin type) and the scent blend:
10 drops Peppermint essential oil
5 drops Orange essential oil
5 drops Spearmint essential oil
3 drops Rosemary essential oil
We tested the blend in the pouring room, and it was bright and invigorating. This would be great in a morning shower. (You might want to do a double batch and package it in our PET bale jars, the same ones Origins uses for their scrub!) (May 2003)
Poison Ivy Solution
From Granny Ev: I'm not sure if I've seen any reports like this…. I get poison ivy every year and it doesn't matter what steps I take to prevent it. To some people it's just a minor annoyance but I usually have to get a prescription to relieve the intense itch and dry it up. Sure nuff – broke out this week all over my hands – fingers, palms, wrist. Since I now try lavender first for most things I decided to try it on the poison… I swear I was amazed. It relieves the itch—for hours and has started drying the blisters in only 4 days! I used the Bulgarian Lavender, tried some French Lavender but it didn't work nearly as well.
Rash Treatment
From my friend Lisa Wong:
BTW, I used some Sea Buckthorn Berry Extract in kukui oil on a 3 day-old rash that had broken out on my face, and it quickly got rid of the scaly skin. I've also been spraying with your chamomile hydrosol before I apply the Sea Buckthorn, and it looks like it's healing quite nicely; much faster than if I had left it alone.
Rosacea Toner
We are getting excellent feedback from people who have been using the Helichrysum hydrosol for rosacea, by the way. Really seems to tone down the redness that is often associated with it.
Salt Glow Skin Polisher
This is more of a "put together" than a real recipe:
In an unbreakable container (you're going to use this in the shower, after all!) pour approximately two cups of sea salt (or UNiodized table salt.) Add enough Jojoba Oil to thoroughly moisten, what we are aiming at here is the texture of sandcastle building sand. One small squirt of Liquid Castile Soap is a possible addition, not necessary, but it helps keep the tub from being slick from the oils. You may add a few drops of your favorite soothing essential oil, but that is truly optional.
Now, into the shower, rinse off to leave your skin wet, and turn the shower off. Grab a handful of the salt glow mixture, and, starting with your feet, massage into the skin. Pay more attention to rought or calloused areas, and avoid broken skin (this will sting broken skin!). Always massage toward the heart, avoiding your face, and delicate tissues.
When you are finished, shower off the excess and towel dry. Your skin will be left soft, smooth, and silken.
The Sandalwood Body Envelope
One of the simplest and easiest recipes in Donna Maria's book (a wonderful after shower oil!):
Add 3 drops of Orange (or Mandarine, my thought!), 1 drop Rose, 2 drops Sandalwood to 1/2 ounce of your favorite massage base oil, and envelop yourself in the Sandalwood Body Envelope…or better yet, have someone else envelope you in it! © 2000 Donna Maria, shared with permission. I highly recommend it!
Healing Scars (from a Dog Bite)
Comments and feedback from one of our readers, Ellen Ray, an aromatherapist in North Carolina. Not long ago she called and asked me to express mail some Helichrysum Italicuum and rose hip seed oil to her. She recently sent this, with permission to share it with you:
I used the Helichrysum italicuum and Rose Hip Seed Oil blend for an injury to my face that occurred from a dog bite and it helped tremendously. There's barely the trace of a scar on my lip and none on my face. The doctor who removed the stitches was amazed and asked for the name of the essential oils and carrier oil. He kept looking back at his notes from the emergency room, remembered the incident, and said the healing was incredible. He also asked where it could be purchased.
—Ellen W. Ray, Alchemical Essence Aromatherapy (June 2000)
I love it when the medical profession has to sit up and take notice…and I love it when these oils can make a real difference in someone's life!
SkeeterBeater Application
Speaking of SkeeterBeater… we have had feedback from friends who have been adding the synergy to Aloe Vera Gel (commercial, the brand of your choice). They say it is lighter and cooler feeling than an oil-based dilution, but lasts far longer than a water-based spray. We've not tried it yet, but wanted to pass the idea along. (July 2003)
(June 2005 update to the above. Nature's Gift now offers  SkeeterBeater Gel  for those not interested in "do it yourself."
Treatment for Miscellaneous Skin Infections
Shared by John Kerr, of Aromatherapy Today Magazine, in Australia: 10 drops each Tea Tree, Spearmint, and Myrrh added to 20 grams of commercial Aloe Vera Gel. (July 2004)
Spider Bite
First aid tip from one of our client's, an email just received from Lisa:
Hi Marge. in my last order, i requested a sample of the Bulgarian Lavender (the more perfumey one, in case i got the name wrong).
i got a very large, itchy spider bite on my leg. i thought i was going to have to *not move* all day because when i walk, the itchy/burniness is tremendous. then i remembered the sample.
in about 15 minutes, the itching went away and just a moment ago, i forgot it was there! isn't THAT fun!?
Fun indeed! and good to know. Thanks, Lisa, for letting me share it.
Springtime Skin Soother
Janice Brady writes:
Salt scrubs are just too rough and abrasive for me. My arms and legs have a lot of scratches on them and the salt hurts, but I want to really get rid of dead skin.
Our reply? Try a soothing brown sugar scrub for gentle exfoliation. A generous scoop of brown sugar (light or dark will work equally well), enough of your favorite carrier oil to gently moisten, and one or two drops of Sandalwood oil…soothing to the skin, and the aroma just sweetens the brown sugar. Gently scrub away winterdull skin, without the sting of salt. (May 2002)
A Sunburn Recipe
From my friend Karla, who writes:
(She explained that she got badly sunburned, working all day in a friend's garden with no sunscreen.) As soon as she realized she had been burned, she added some lavender to some generic drugstore hand lotion and slathered it on. The pain went away. Then she made the following blend for use after every bath until it's all better.
Lavender,18 drops
Chamomile (I used English cause that's what I had), 6 drops
Geranium, 2 drops
Rose Absolute, 2 drops (just cause I thought it would smell good, no other real reason)
Peppermint, 1 drop (to cool the skin, still felt warm but didn't hurt)

Blended into 2 ounces Jojoba Oil.
I am applying some onto wet skin from the shower or bath and letting myself dry au naturel. I also put a couple droppers full of the blend into a couple ounces of neroli hydrosol and sprayed that on later before getting dressed. Very soothing. I don't think it's going to peel either. Moral of the story: lavender is wonderful and always use sunscreen!!
Karla, thanks for sharing that one with us! (The rose is obviously optional there.)
Sunburn Relief
A friend was badly sunburned last week. By the next morning she was scarlet, and blistered. I mixed up a blend of equal parts jojoba and aloe vera gel. Added some of our French high altitude lavender and Sea Buckthorn Berry Extract (my first opportunity to try the Sea Buckthorn for sunburn…).
After applying the blend, she was totally pain-free in no time. By the next morning (with frequent applications) the blisters had subsided, and the burn much less angry looking. It seems to be turning tan, with very little peeling so far. Just a thought if you or yours overdo the sun.
A Sunburn Cooler
From my friend Susan Bratty:
1 oz Aloe Vera Gel
1 oz Lavender Hydrosol
1 oz Roman Chamomile Hydrosol
10 drops Lavender EO
5 drops Roman Chamomile EO
2 drops Peppermint EO
Mix together, shake well. I put it in a squeeze bottle and keep it in the refrigerator. Works wonders:-)
Tanning Blend (NOT a sun screen!)
If you insist on risking sun damage, this blend will hasten a tan and provide antioxidant protection:
20 drops Sea Buckthorn Berry CO2 (for antioxidant and sun protection, Vitamin A and C)
10 drops Carrot Seed (for vitamin A and a small amount of sun protection)
5 drops Lavender (for healing)
1 oz. Jojoba (many sources say that Jojoba has a slight SPF value, perhaps SPF 3)
For extra protection, blend the oils with a higher SPF commercial sun screen product.
Soothing Aloe Toner
(Again, from Danielle Sims)
8 ounces Aloe Vera Gel
8 ounces distilled water
10 drops Chamomile oil
Mix all ingredients and shake well before each use.
(October 2004)
PH Balancing Toner
(from Danielle Sims)
8 ounces distilled water
2 ounces Natural Apple Cider Vinegar
10 drops of Rose oil
8 drops of Chamomile oil
Mix all ingredients in your bottle of choice and shake vigorously before each use. You may use a cotton ball to apply your toner after cleansing and spritz throughout the day. (An alternative would be to add a bit of the vinegar to a blend of Rose and Roman Chamomile Hydrosols.)
(October 2004)
Waxing, Relief After
Lynda Sorenson (a licensed esthetician and certified aromatherapist who uses the oils in her practice) recently wrote:
What I find works well on my clients after waxing, a light spray of either Lavender or Rose Otto Hydrososl. Then I use a 1% dilution of Lavender and German Chamomile in Sweet Almond or Apricot Kernel. When I began using this combination a while back, my clients noticed and reported a huge difference instantly. (February 2002)
Healing Toner for Sensitive Skin
(I think I clipped this from the Canadian "Less Toxic Products Guide" site, but I can't connect to their server right now to verify the source.)
1/4 cup Rose Hydrosol
2 tablespoons Witch Hazel
4 drops Rose essential oil
2 drops Yarrow essential oil
Mix essential oils with Witch Hazel in a glass bottle. Then add hydrosol.
I am guessing that they are using the "drug store witch hazel" since its alcohol content would dissolve the essential oils more readily. Deep blue Yarrow essential oil is a soothing anti-inflammatory…this sounds wonderful to me. (August 2004)
This newsletter contains:
October Special Sales
Because once again we will be represented at this year's NAHA conference, we are putting the CO2 extracts and our Italian collection from Marco Valussi on special as our featured products for October. (And if you, too, are attending the Conference, please come by our booth and visit a bit. I would love to meet you!)
Save 10% on retail sizes of all of our CO2 extracts, lipids, aromatics, and herbal extracts. Save on our Italian collection, including rare Cypress Fruit Oil, an unusual Italian Helichrysum, a very unusual Lavandin (we are blending with this one!), a delightful Oregano, Dwarf Pine (Mugo pine—so different from our other conifers), Norway Spruce (deeper and longer lasting than our other conifers; Jim's favorite!), and an amazingly sweet translucent pale blue Yarrow, like none we have ever experienced. Remember, we brought in each oil of this collection because one of us fell in love with it and insisted that we had to make it available. We will be bringing some to NAHA at the end of this month, where Marco is presenting.
New and Back In Stock Products
A new distillation of Santalum album, our Sandalwood Tamil 2018. We had two samples—one was very nice, and with age will be a lovely Sandalwood. Then, there was this beautiful specimen. We loved it and knew we had to offer it to you.
Back in stock and long awaited: Rose Maroc…Rosa centifolia absolute, from Morocco.
From Australia, a new distillation of Lemon Myrtle. Which means we could also restock our Germ Beater Spice, and are reformulating and restocking our traditional Germ Beater.
From France, what may be the prettiest Melissa essential oil I have ever experienced. Also from France, a *tiny* restock of wild crafted Thyme Linalol and Organic Thyme Thujanol —very scarce since the weather this Spring killed the crops.
From Spain, a shipment of organically produced Thyme Linalool – Spain from a new supplier my French mentor found. Just went online today!
From Bulgaria, we were finally able to restock our subtle Lilac CO2 and Linden Blossom CO2s.We have finally found a source for glass 5 ml jars, and are planning on offering the undiluted Lilac CO2 once we have jars to package them in. (Yes, it's that solid—we can't bottle it.)
Back in stock, our popular White Camellia Oil. (We have tried samples of this from other producers, to try to save you some money. They just were heavier and didn't have the skin feel of our regular supplier. This one is worth waiting for!)
From our Fair Trade supplier in Africa, more Kalahari Melon Seed Oil, high in Omega 6; more Baobab oil with a balance of Omega 3,6 and 9 fatty acids; and new Ximenia oil, higher in Ximenic Acid than any other oil. (We have already had to restock this one!)
Now that the cooler weather is here, (at least we hope so!) we are finally able to ship our Melissa-Calendula Lip Balm, our Baby Bottom Balm, and Shea Cream and Best Foot Forward, so Michelle has been busy whipping up fresh batches.
Blog Updates
Lots of personal things this last month, because Nature's Gift went though a lot of personnel and personal changes.
First, Rachel, our new administrative assistant greeted us.
The first of a series of info posts: Aromatherapy and the Emotions.
On September 11th, an In Memoriam post. Blends for grief and grieving.
A discussion of anti-fungal essential oils.
Christi bids us all farewell, after fourteen years. (Grab a tissue!)
Another personal post – a plea for help.
Information – Aromatic Skincare
It has been a busy month!
Facebook Snippets
Facebook is always the first place we announce new products, or new arrivals. This month there were a lot of videos, introducing Rachel, the staff saying goodbye to Christi, a beautiful surprise delivery, all captured on video by Rachel. (I think we can expect to see a lot more Facebook Live videos…she's good at that!)
Lots of talk about the upcoming NAHA conference at the end of this month. My mentor Madeleine Kerkhof will be presenting during the conference and presenting a post conference workshop. Come see both of us!
Another trailer for the Uncommon Scents movie. It was an honor to be able to contribute to this important piece of work.
A free introductory course that comes very highly recommended. I signed up.
Article about using essential oils to enhance nursing practice and self care.
Quora Q&A: What are the best essential oils to help arthritis ?
A blog from the West Coast Inst. of Aromatherapy about creating Body Scrubs for all skin types.
Our Clients Say
Lisa R. wrote, regarding Cleo's Serum: "Please don't ever stop making this skin serum, it's a staple in my skincare routine (morning and night). It is a great extra boost of moisture that my aging skin really benefits from. Thank you!" (and of course we asked for permission to quote!)
More about our Cleopatra's Secret line.. a client from Norway orders a year's supply on her annual visit…"I wont be back until next year so I just had to order enough for a year. After using the products for 2 days I just love how my skin feels. Thank you."
Visitor Carol from Missouri wrote about our Borage Seed CO2 Extract: "I read on this site that different oils work for different people who suffer with eczema. However, since you receive samples of oils with every order, I was lucky to get a Borage oil one. It was amazing! I've had eczema for 50 years and tried every prescription ointment on the market. Coconut oil worked for a while, but stopped being effective. This oil is my new 'go-to' now."
Reunité: Judy G. touched all of our hearts when she wrote: "To the entire Nature's Gift crew, but particularly to Marge,
"I would like to share this with you. We live in Calgary, Alberta. My daughter and her husband planned a trip to Hawaii with my three grandchildren for their first family vacation. Ever. Much excitement; however my daughter suffers severe anxiety and panic while flying. It is 7 hours from Alberta to Maui. She was valiant in her efforts to keep her fear from her children 9, 7 and 3 but it was affecting her anticipation.
"So, as any mother would, I went to work investigating oils that would ease her anxiety and fear. Having built a solid trust of Nature's Gift through my own use of your single oils, hydrosols and blends, you were my first stop – this was beyond my experience and so very, very important. I came across Reunite. In the description were these words 'This is my personal blend that I wear during situations that are apt to induce anxiety or panic attacks'. Exactly! I ordered the skin safe anointing oil, printed the description, wrapped it around the bottle and gave it to her as soon as it arrived earlier this week.
"I just now received a text from my daughter, they must have still been at the airport. She said: 'I'll send more info later – but we are here and that oil you gave me saved my Life – what an amazing difference! Anxiety and fear almost gone. Thank you-love you- thanks for your oils.' Her message might have brought a tear to my eye. Thank you Nature's Gift for helping me give the gift of an anxiety-free flight to my daughter."
NOTE to all: This is why we LOVE what we do!!!!
My friend Lauren, founder of The Aromapologist shares this blend for "brain fog" 2 parts each Eucalyptus Dives (Peppermint Eucalyptus), Rosalina, Copaiba Balsam, and Lemon. She writes, "This is one of my favorite combinations when I need to help fighting brain fog. You get the fresh, herbaceous, and minty combo of the Rosalina and Peppermint Eucalyptus (E. dives ct piperitone) coupled with lemon's bright notes and copaiba's balsamic, woody tones. Helps me immensely when I need to keep powering through my day." (I highly recommend The Aromapologist. Good, reliable information from a very well trained aromatherapist.)
Quote of the Month
"There is something in October sets the gypsy blood astir: We must rise and follow her, When from every hill of flame She calls, and calls each vagabond by name."
—William Bliss
Hello June, how did you get here so fast?
June sales

Save 10% on retail sizes of all of our favorite wood oils, Australian BuddhaWood CO2, Atlas Cedarwood, Himalayan Cedarwood, Guaiacwood, from Paraguay, Chinese Ho Wood (even our Private Reserve Alligator Juniper!) and all our Sandalwood oils.
Also, for summer fun, outdoor specials: all forms of SkeeterBeater, Sunburn Soother, Trauma Oil, for the inevitable bumps and bruises, MuscleEase for over stressed muscles, After the Bite (because you forgot the SkeeterBeater), and even our already discounted Vacation Saver Kit.
New and not to be missed
The long awaited Third Edition, Volume One of Salvatore Battaglia's Complete Guide To Aromatherapy.
Does this replace the Second Edition ? No, It does not cover the full scope of the Second Edition. What is DOES cover is an overview "Foundation" of how aromatherapy is practiced, both historically, and at the present time, and the largest, most complete Materia Medica of any book in my collection I announced its arrival on Facebook and one quarter of our initial shipment sold in 24 hours. We will be ordering more, but order quickly to avoid a wait.
New and long awaited back in stock products
We have never had such a long list of new products. Enjoy!
Amazing new oils imported from an artisan distiller in Italy. So many of you say you want the very best, artisan distilled, ethically harvested or organic. We have put our money where your mouth is with this beautiful collection of new oils. See our Italian Helichrysum (soulstirring), also available in a 10% dilution in organic Jojoba, a beautiful Italian Lavandin, Sicilian Oregano vulgare, an amazing light translucent blue and sweetly scented Yarrow, a true rarity, Cypress FRUIT oil, (sometimes called Templin), Totally new to us Dwarf Pine (Mugo Pine), and longlasting Norway Spruce. All of these beauties belong in our Special Reserve collection, but so far we have only added the amazing Yarrow. Just enter "Italian collection" in our search box to bring up the whole collection. Please note, some of these are only available in very small amounts, some we can make available in bulk sizes. Let us know if larger sizes would meet your needs.
Two new to us Patchouli oils that Christi said I had to buy. Cindi, the book keeper said "why?" and Christi said "they are beautiful!" so of course we had to add both these beauties.
Patchouli Dark, from Sumatra, amber in color, deep and dark in aroma, and Patchouli Organic, from Indonesia, the first Patchouli we have loved that came with Organic Certification. (As always, we are not certified resellers. If you need an unbroken chain of Organic certification we can not be your supplier. That's the way the certification process works. But the oil was USDA certified organic when we unpacked it, and we certainly have done nothing to alter it.)
A versatile new Carrier oil.. Robert Tisserand says it's his favorite. See why.
Back in stock after being gone for five years: Organic Balsam Poplar from Canada. We also restocked our traditional deep cobalt Canadian Yarrow oil.
Back in stock, more of our beautiful Myrrh from Somalia. and, from my French mentor, more Mastic oil (Pistacia lentiscus)…lovely gentle astringent. (We refilled some of his other oils, but they were not yet out of stock.)
New Hydrosols, all organic from France: Linden, Cypress, Sage, and St. Johns Wort. Back in stock Hydrosols: Organically produced Carrot Seed and White Sage.
Back in stock floral waxes!
REFORMULATED: Fresh Aire synergy and Reunité We sold off the old, and reformulated the new. It took a lot of tweaking and a lot of testing. We are delighted to make them available to you.
News on the Fragonia™ front…John expects a harvest at the end of this year. Because we have been so frugal with our supply we are now able to offer this rare and precious oil in small bulk sizes. Thank you for being so cautious with your use of it.
Blog Update
Facebook Snippets
We announced our participation in the June AromaBox from AromaGirls, LLC. (And we recommended this curated collection very highly.)
We shared a link from The Tisserand Institute giving a simple explanation of how CO2 extracts are produced.
A blog article about our Rhododendron Oil from Nepal, by the NY Institute of Aromatic Studies.
Lots of announcements of new products. Photos and product descriptions get announced on our Facebook page as we explore them. Following us on Facebook gives you first shot at new goodies.
A cross post from a Quora question I answered: What essential oils are good for anxiety ?
And lots of chatter about the new Battaglia book. The Complete Guide to Aromatherapy, Third Edition, Volume one.
Our Clients Say
Sandy Barrett writes about our SoftHands Liquid Soap:
"Good Morning, Everyone! I know I'm not around much anymore, but had to share my new discovery. Early on in this journey, a good friend here made soap, and I started off buying hers. She then coaxed me until I was making my own. Then the grandkids started coming, and as the saying goes, "ain't nobody got time for that!!"
Long story short, it's been a rough winter on my hands, w/copious amts of hand washing and sanitizing. No amt of moisturizer was helping them recover from that assault.
A few days ago I was looking through NG's site and noticed Softhands Liquid Soap and ordered a 16 oz bottle. It's going to take awhile before these hands no longer look like old fishwives' hands, but I had to share the instant relief from achey, dry, cracked skin. It feels wonderful!
My sense of smell is not quite up to snuff, as I recover from a MILD case of pneumonia. Normally I am not fond of the lingering odor of Castille soap, so was pleased to see it wasn't an ingredient. My nose doesn't register ANY odor from this, and Marge provides directions on adding your own favorite scent to it. So that's my tip, if you're like me and haven't time to make your own, give NG's liquid soap a try! Have a Wonderful Day!"
Steve Huanq wrote about Neroli and Petitgrain, "Thanks for always being a great source of quality oils. I am looking forwards to trying the Bitter Orange oil! Your Petitgrain is also wonderful for background work diffusing when I don't want to dip into the Neroli ;). I save a few drops of 'liquid gold' because Neroli literally shimmers in the air to me and can turn around any dark mood." I love this. Neroli is truly such a unisex floral.
Sheryl Karas, of MamaLoveOrganics wrote of our German Angelica Root, "You were right, Marge. This Angelica is awesome! Perfect for what I use it for and quite similar to one I used a long time ago. I know it IS expensive but I only use a drop or two at a time in my products. I JUST redid the math for my formulas and I had just barely enough leeway in the pricing to make it okay because I got a cheaper price on my bottles recently. So it's okay, and it's worth it! I use Angelica in my two MOST popular flower essence aromatherapy formulas: 'Support for Troubled Times' and 'Releasing Worry and Fear'". See her creations on her Mama Love Organics shop on Etsy is probably best: www.etsy.com/shop/mamaloveorganics
Joann from New Jersey wrote, "Also, want to tell you I found a new use for That's Better when I recently had a sore throat. Applied some to the outside of my throat bye, bye sore throat. Blessings to all. Joan "
I love the recommendations for new uses of our products! Thank you all for sharing.
Blends For Him: (from a 10 year old newsletter)
Years ago there was a woman named Cat on some of the soap and/or toiletries lists. I've not seen smiling typeface around in a long long time. Back around the turn of this century I snagged some of her formulas… If I had her email address I'd ask for permission to share them…since I don't…I'll apologize later!
Please remember… all of these will need diluting before using on the skin!
Vanilla Sandalwood
3 parts vanilla absolute
2 parts sandalwood e.o.
1 part patchouli e.o.
(if desired, add a touch of jamine or rose abs.)
Bay Rum
5 parts West Indies Bay (pimenta racemosa) e.o.
1 part orange e.o.
1 part clove or allspice e.o.
Dark Moon
2 parts myrrh e.o.
1 part sandalwood e.o.
1/2 part patchouli e.o.
touch jasmine abs.
Bay-Patchouli
4 drops West Indies Bay
2 drops Orange Oil
1 drop Dark Patchouli.
Forest Blend
3 parts fir needle e.o.
2 parts cedarwood e.o.
1 part juniper berry
1/2 part cypress e.o.
1/2 part patchouli e.o.
"Aromatic (or not) quotes of the month"
I'm thinking of one dear friend who will be reading this, who lost someone dear not long ago. I know she misses him a lot. And remembered a quote that helped me during a time of loss… Carly Simon:
"Life is eternal
and Love is immortal
and Death is only a horizon
and a Horizon is nothing save the limit of our sight."
In honor of our Patchouli and Sandalwood… the Eastern oils…
"A puff of wind, a puff faint and tepid and laden with strange odours of blossoms, of aromatic wood, comes out of the still night. The first sigh of the East on my face. That I can never forget. It was impalpable and enslaving, like a charm, like a whispered promise of mysterious delight…. The mysterious East faced me, perfumed like a flower, silent like death, dark like a grave."
Joseph Conrad
And a third quote… one that is the "quote of the month" on a calender we were given… that seems to fit who and where we are today:
"Dedication: It is the effort of many that creates the ripples that can move mountains." I wish I could send you the picture that accompanies this quote…a deep forest ravine, with a plunging waterfall. Ultimate serenity.
We all wish you a serene June!
/* Colors in the styles are special for Christmas.
*/?>
This newsletter contains:
Holiday Blends and Essential Oils on Sale!

Save 10% on our four Holiday Blends: Holiday Joy, O Christmas Tree, Three Kings, and Winter Sunshine. (Please note, some of these are in short supply, and will not be available again for another year.)
Your Christmas Tree: Our favorite Evergreens at a seasonal savings: Balsam Fir, Scotch Pine, Cypress, brand new, limited supply Piñon Pine, Black Spruce (fresh arrival from our favorite Canadian distiller) and Siberian Fir. Retail sizes only. And our newest arrival, a codistillation of two favorite Christmas trees, Frasier Fir, and Noble Fir. We've named it " Christmas Bliss " because the name fits. Its BEST use is to bring the holiday spirit to your home, your car, your surroundings. One of our little AromaPods would let it scent an artificial tree. Any diffuser or aroma lamp will allow you to fill your house with its joyful aroma. ENJOY. It is a just for fun offering that invites you to come and play!
And remember to use the "shipfree" discount code on your domestic order over 0, to receive free Priority Mail shipping.
New/Back in Stock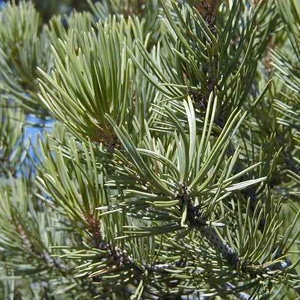 Wild-crafted White Sage, sacred oil of the American southwest, essential oil from an organic producer in the Pacific Northwest, Pinon Pine essential oil, harvested and distilled high in the western Rockies, from Thailand, more of our Central Thai Plai oil, for relieving Winter's aches and pains. From Madagascar, antibacterial Saro, from China, an aromatic Ho Wood, said by many to be an aromatic and therapeutic replacement for Rosewood, rare Thyme Borneol from Morocco, spicy Bay Laurel, Organic Rosemary Verbenon, wonderful for skincare. Brand new to us…Certified organic, distilled Bitter Orange oil from Egypt. An anti-anxiety delight. And, of course, the Christmas Bliss described above.
Hydrosols
Helichrysum for healing and pain relief, Yarrow, organic from an artisan distiller in the Pacific North West, gentle Roman Chamomile Hydrosol, Clary Sage Hydrosol, Frankincense Hydrosol (wonderful for skincare.)
Infusions
To add to our array of infused Frankincense oils we have a beautiful Boswellia carterii infusion, our lovely classic Somalian Frankincense in an infused oil, and (be still my beating heart!) a tiny amount of Black Sacra infused oil. Quantities of both are extremely limited.
My Book

We had been told that my book was out of print. This is why we issued it in Kindle format. Come to find out, after the printer promising if they were to be "remaindered" I would have the courtesy of first offer, the long out of print book showed up on Amazon. In large quantities. For far less than we paid for it wholesale years ago. At any rate. We bought some. Yes, you can buy them for less on Amazon. But if you would like your very own autographed copy, and a copy of the dedication (which the publisher omitted,) you may order it here. We only have a few.
Blog Update
A list of the Best Sellers during our Halloween "trick or treat" sale:
Vaping EO's? No. Please don't. This is why.
Best sellers during our Thanksgiving weekend sales.
Holiday Schedule at Nature's Gift

We will be here and working through Friday, December 22nd. We have traditionally given our staff Christmas Eve as a holiday, as well as Christmas Day. With Christmas on Monday this year, we decided to take the day after Christmas, Tuesday 12/26 as the second day, so travelers could stay through the holiday and return home at their leisure on Tuesday
We will be CLOSED FOR INVENTORY the rest of Christmas week. The shopping cart will still function, but no orders will ship. We will process orders on Friday, 12/22, and all orders placed and paid on Thursday will go out before the holidays. We will TRY to get orders placed Friday morning before noon out, as well, but we can not guarantee that. All other order will be processed in order when we return in 2018.
Holiday Recipes and Blends
(adapted from a recipe from Barbara Lucks)
Not only does this preparation clean, the essential oils disinfect and provide a natural, festive fragrance.
1 teaspoon (5 mls) Sweet Orange or Mandarine essential oil
a few drops of Clove Oil and Cinnamon Leaf oil
1 teaspoon washing soda
2 teaspoons borax
1/2 teaspoon liquid soap or detergent
2 cups hot water (to dissolve the soda and borax)
Combine the ingredients in a spray bottle. Shake to dissolve and blend the minerals. You can spray this cleaner onto a surface then leave it for 15 minutes before wiping it off, to give the essential oils antiseptic qualities time to work (makes 2 cups). It will leave your house smelling like an old fashioned, clove studded pomander ball! (December 2001)
Scented Greeting Cards and Tissue Paper
[This is something I used to do years ago, and had forgotten about.The directions are borrowed from my friend Wendy at Aromaweb. She obviously has this aimed at Christmas wrappings; but it truly works all year round. I used to scent "all season" wrapping paper with Bergamot. Lavender would be another good choice I think. This time of year I would want the "Christmas Tree" oils. Of course, for a wedding gift or bridal shower, nothing would be as appropriate as Orange Blossom or Neroli.]
Scenting your wrapping paper and greeting cards adds a wonderful touch to the holidays or any gift-giving occasion.
Directions:
Allow an extra day before writing out your greeting card(s) or wrapping presents. Choose a blend or a single essential oil. Put a few drops of the blend onto a cotton ball. Put up to 15 cards and the cotton ball in a large ziplock bag, close and let it sit for at least 24 hours. Take care not to let the oil come in direct contact with cards or envelopes as the fresh oil could stain them. For boxes of cards, you may also have enough room to just put the cotton ball right in with the box.
For tissue paper, follow the same procedure, but place the cotton ball into the plastic package of tissue paper. Be careful not to let the oil come into contact with the paper. Close the bag up so the aroma can properly scent the tissue.
Refrain from giving a scented card or scented tissue-wrapped gift to anyone who has allergies or sensitivities that may be affected by the oils. Another idea….I used to store my note paper in a bag perfumed with the oil of the month. That way it was always ready. Not a bad thing to do with the envelopes you use for paying bills etc…makes the chore a lot more pleasant.
Orange Melt Aways
(one of my favorite of my mother's Christmas Cookie recipes.)
1 cup soft butter or margerine (I use butter!)
2 cups sifted confectioners sugar (divided!)
1 1/4 cup UNSIFTED flour
3/4 cup corn starch
3 tablespoons orange juice
3 drops sweet orange or blood orange essential oil
Cream butter with essential oil. Add 1/2 cup confectioners sugar and beat until fluffy. Beat in flour and corn starch until smooth. Cover and chill for at least two hours (overnight is better!).
Preheat oven to 325 degrees F. Roll the chilled dough into 1 inch balls, and place on an UNGREASED cookie sheet.
Bake the cookies for 8 to 10 minutes until firm and barely golden. Cool slightly (they will be very fragile) and remove to a wire rack to finish cooling.
Mix remaining 1 1/2 cup confectioners sugar with the 3 tablespoons orange juice. Put wax paper under the cookies on the rack, and spoon the orange glaze over them.
Let dry.
Makes approximately 3 1/2 dozen cookies that freeze well, if you want to make them in advance.
Two years ago we posted a blog with various Holiday blends we've collected over the years. You may read them here.
ENJOY!
From all of Santa's little elves here at Nature's Gift, wishes for a Merry Christmas, Joyous Yule, Happy Hanukkah, a blessed Solstice, and happy holidays to all.
NEW YEAR'S NEWSLETTER from Nature's Gift
Happy New Year from all of us at Nature's Gift. 2012 was a hard year for so many; our prayer is that this new year will give new beginnings and new gifts for us all.
We have a long list of new products and special sales on our New and Special page, and some hints, tips, feedback and formulas in this newsletter. So pour yourself a cuppa, sit back and enjoy.
This Newsletter contains:
New Oils: Myrrh and Ginger CO2 extracts, Lemon IronBark (Eucalyptus Staigeriana) from Australia, Organic Lemon Thyme from the US, and rare Rhododendron from the mountains of Nepal.
New Lotion – Winter Rescue Lotion for winter damaged skin. A true unisex product. And a new 10% dilution – Our difficult to work with Calendula Total, in organic Jojoba.
Back in Stock: Benzoin, Lemon Verbena and Yarrow.
Found in Inventory: various oddities – more Mystery Rose, Rose and Sandalwood dilutions, our traditional Helichrysum blended with Rose Hip CO2, a blend of two Bergamot oils. (How do these things happen?)
A "Winter Wellness Sale" – FluFoil and some of our favorite antivirals: Ravensara, Ravintsara, Melissa, Sage, Cinnamon Leaf and Teatree.
Overstocks: Bulk prices slashed on Organic Bergamot, Bergamot FCF, Elemi, Sage, and Sandalwood Vanuatu.
A new Charity of the Quarter: KIVA, microloans to individuals and entrepeneurs all round the globe to help them achieve financial independence. Please help us support them.
News and Notes
Blends and Formulas from our staff and our friends
Blog and Facebook updates
Quote of the month.
News and Notes
Marge was recently asked to share our experiences in using Ravensara and Calophyllum inophyllum with The International Journal of Professional Holistic Aromatherapy, I had hoped to have the article scanned into a PDF and posted online before this newsletter went out, but it hasn't happened. At any rate, if you scan our online search engine for the word "Shingles" you will see a LOT of information. And when I link to the article it will be shared on Facebook.
And Angela Strand, a delightful young mother/blogger, gave some nice comments to some of our products designed for pregnancy and babies.
On February 14th Marge is going to participate #HandmadeChat, a Twitter talk show hosted by the Indie Business Network, to help handmade entrepreneurs sell more products, have more fun, and be more successful both personally and professionally. While the show is aimed mainly at business owners who make and sell handmade consumer products, the topics and discussions can empower and encourage the growth of any small business. (Since I really don't DO twitter I'm a bit intimidated!)
Blends to Share
Christi was recently out for a few days with some sort of wintery virus. Perhaps a very light touch of the flu, perhaps some other sort of virus "thing" that laid her low. If it WAS the Flu, she bounced back really quickly. When she knew she was coming down with something she mixed up the following blend. She diffused it, applied it topically, bathed in it, surrounded herself with it. She felt truly wretched for two or three days, but recuperated quickly. Of course we attribute her rapid return to the powers of the oils she used.
Christi's Get Well Blend:
5 ml ravensara
4 ml saro
2.5 ml manuka
2.5 ml fragonia
1 ml lavandin super
Her rationale: That blend covers viral, microbial, bacterial, respiratory, aches & pains, germ killing, immune building.
"The LightSwitch"
For years Pam had battled bipolar disorder. For perhaps 20 years lithium kept her stable and centered, but after all this time it seemed to lose its effect. She embarked on a mixed state of depression/anxiety that lasted for several weeks.
She wrote, "Previously I've used EO's now and again but never had to rely on them to this extent before. For the previous weeks I've used combinations of 2 or 3 oils which relieve my symptoms only during diffusion with a nebulizer or aromastone or tissue and for about 30 minutes afterward. In an effort to find different combinations I tested these 7 oils on scent strips and found the combination of all was very effective and the benefit lasts about 4 or 5 hours. The effect was sudden, like flicking a switch from down and out to happy and good."
Pam shared (and gave permission to share!) her blend:
Vetiver 20
Rosewood 20
Petitgrain 10
Sweet Marjoram 10
English Chamomile 10
Bergamot 10
Green Mandarine 10
Sounds wonderful… grounding and uplifting at the same time.
Respiratory Notes:
The December AIA teleconference was given by Liz Fulcher, of the Aromatic Wisdom Institute. The announced topic was oils for respiratory conditions, and with my history of COPD I was all ears. Among other suggestions, Liz mentioned the usefulness of the various oils high in 1,8-cineole, including of course the familiar Eucalyptus oils, Saro, a Helichrysum that is new to us (Helichrysum gymnocephalum), Niaouli, Myrtle, Cajeput, etc…the list of oils we know to have antiviral, antibacterial and expectorant or mucolytic effects. They will decrease coughing, ease expectoration, and decrease shortness of breath. All of them wonderful for nasal or bronchial suggestion. There is only one problem. To *my* nose the entire list smells medicinal. I will use them when I am actually sick, but I'd prefer not to use any of them on a daily basis, unless forced to. Liz had a WONDERFUL addition to the list that had never occurred to me… Bay Laurel! Laurus Nobilis…the delightful Bay Leaf. I love the aroma of our Bay Laurel oil, but I had never thought of it specifically for respiratory ailments. Adding it to any of the above list would increase their respiratory and antibacterial benefits, and, equally important to me, smell YUMMY!
(Consider this a plug for the Alliance of International Aromatherapists. I can't tell you how much I have learned through my membership, both from their conferences, the monthly teleconferences, and the other resources they offer.)
Skin Fungus Problems:
Victorina wrote earlier today that "the new Pinon Pine Hydrosol is fabulous my patches of itchiness and eczema." When I wrote asking permission to quote her she replied:
You may indeed quote me, glad if my suffering:) can help anyone else. By itchy patches, I also mean "jock" itch. Part of a recurrent dermal sensitivity since my surgery, followed by shingles, several years ago.
I'm not sure of the connection and neither are the professionals I've spoken to, but I've learned to cope with it and the new Pinon Hydrosol is one of the best.
The producer of the Pinon Hydrosol had indicated that it was anti-fungal, but I hadn't made the connection for skincare. I love it when our clients give me new uses for our products, and I love it when our products make a difference!
Blog Update
We shared about new favorite oils, and some treats for the Sweet Tooth. There was no more time, in December, and we have yet to do a first blog article of 2013.
Facebook Sharing
12 Days Gifts: On Facebook we've been sharing the gifts that have been given during the 12 days of Christmas. So far we have given away a 4 oz bottle of KleenHandz, a bottle of Cleopatra's Secret Toner, 2 mls of Mystery Rose, Cleo's Serum, Heli in Rose Hip Seed Oil, a Harmony Travel Kit, an AromaStone, a Car Diffuser and a Week of Bliss gift set.. One order a day will be chosen to have a 12 days gift added. The gifts end on January 5th, Three Kings day. As of today (January 3rd) three more gifts remain.
Our friend Amy wrote a WONDERFUL blog article about why MLM's and Aromatherapy don't mix, which led to a lot of discussion on FB page.
Massage theapist Mikki Anderson shared the following: "Marge, I must give credit where credit is due. I purchased your DeStress/Relax blend for my brother who I had thought might die last month. He is in a hospital in Texas after having half of his stomach removed and my sister (who considered my aromatherapy knowledge "hockus pocus" and the oils "snake oil" but asked for my help). I am in California and my brother and sister are living in Texas so to do what I could I purchased the oil blend from you (with other oils) and instructed my sister how to use them. She was very hesitant but out of respect for me, did what I said. They relieved my brother's pain to the point that he did not need the pain medication that he had been requiring. His wife then needed a heart surgery (it never rains but pours) and when she had a physical pain that my sister didn't know how to help, applied the same DeStress blend. The pain left and didn't return. Bless you Marge…if you were here I would give you a huge hug of heartfelt appreciation….Mikki Anderson
We posted a research study showing that the use of Lavender reduced the number of falls among nursing home patients.
We had two "spare of the moment" sale days that were only announced on Facebook… a "Green Monday" sale and an "End of the World" Sale on 12/21. See what you miss by not being on Facebook and following us?
Quote of the Month
Cheers to a new year and another chance for us to get it right. —Oprah Winfrey
Drop the last year into the silent limbo of the past. Let it go, for it was imperfect, and thank God that it can go. —Brooks Atkinson
Whether we want them or not, the New Year will bring new challenges; whether we seize them or not, the New Year will bring new opportunities. —Michael Josephson
Happy New Year wishes to all of you, from all of us at Nature's Gift.
To sign up for your own copy of the newsletter to be emailed to you, please click here.
Like most of the United States, we are experiencing the dreaded August "Dog Days." Our lawns and gardens are dry and brown, some of the trees are showing Autumn colors in midsummer.
We are fortunate to work in air-conditioned comfort…after all, the oils need "cool room temperature" so we wear sweaters. Our hearts go out to those who have to work outside, or don't live with air-conditioning. Stay safe everyone.
Enjoy!
CITRUS SALE!
Stock up and save! All of my beloved citrus oils at a 10% savings. Visit this page to see the list, discounts will be taken in the shopping cart. 15 mls only.
August Grag Bag
Suppliers send us samples. Sometimes they are products we buy and make available. Sometimes we choose not to. But the samples collect. We gathered a lot of them…took the original suppliers' labels off, and put one of our handwritten labels to identify the contents. Some are wonderful; some are..not! Some are roses and sandalwoods and… other rarities. With an over 0 order, simply mention "grab bag' in the COMMENTS at checkout, and, while they last, we'll send you one. please, no special requests! Yesterday the producer of our Osmanthus sent us a wee sample of this year's production. Yes, it will be added to the grab bag. (I already ordered a kilo…beautiful.)
NEW PRODUCTS
New to us, a USA-grown Clary Sage much higher in sclareol than our traditional European-grown Clary specimens. It is our understanding that sclareol is the component believed to give clary sage its phyto-hormonal effects. This is the oil we will be using in our Passages and Moon Days synergies when we blend new batches, and the oil we recommend for menstrual and menopausal difficulties. We will continue to recommend our French Clary Sage for relaxation and for pain relief.
Back in Stock
BACK IN STOCK: Floral Waxes! It has been years since we offered these useful aromatics—ready to enrich solid perfumes or enrich your balms and salves.
BACK IN STOCK: Containers—we finally were able to restock our wee Lip Balm Pots. We use these for sample size creams and lotions. Perfect for lip balms, solid perfumes, a wide range of uses. We've lowered the price by 20%.
BACK IN STOCK: Essential Oils—This is the time of year we restock. Shipments are en route from almost all of our favorite suppliers. New arrivals include Organic Egyptian Anise Seed, USA-grown Roman Chamomile, Lavandin Super organic from Spain, soothing Helio Carrot CO2, after a long absence we can now offer Owyhee, Brazilian Rosewood, just in today, Organic Haitian Vetiver and Organic Canadian Yarrow.
BACK IN STOCK: Hydrosols—from Morocco two organic hydrosols, Neroli Hydrosol Organic, and Rose Hydrosol Organic.
BACK IN STOCK: Carrier Oils—Canadian Cranberry Seed Oil, a new supply of Kalahari Melon Seed Oil.
We are almost out of our Yuzu Absolute, but, for affordability, Jim blended a small amount in a 10% dilution in Fractionated Coconut Oil. 15 mls only. Supply is very limited.
From our Indian producer: new shipments of Himalayan Lavender, Holy Basil, Davana, Frankincense Serrata, all of our Jasmine Absolutes, and delightful White Ginger Lily. Hydrosols of Himalayan Cedarwood, Jasmine (Motia), and Tuberose.
From around the world: Neroli, organic Atlas Cedarwood (stock up on the Cedarwood, it will improve with age), cold-pressed Coffee, Bay Laurel, wild harvested on the island of Crete, Bulgarian Tobacco Absolute, wonderful for men's fragrant blends. See these, and more on our new and special page.
BLOG UPDATES
It's been MONTHS since we shared updates on our blog:
I didn't realize how much I had written until I started this list.
OUR CLIENTS SAY
Cleopatra's Secret
Sandy Barret recently shared: "I've been experimenting with the Cleopatra line for a few weeks now, and I am really enjoying it! I use the wash daily; my dry skin is soft and smooth without feeling greasy, blemishes are clearing up. The serum smoothes out the fine lines and my over all complexion just seems healthier. The shower gel is giving me the same results, and it was nice to be spoiled by the bliss bath. I ordered the travel pack because there has been so much chatter over frankincense that I wanted to see for myself how well it really worked, and have been pleasantly surprised. Thank you for such great products!"
Shingles and Skeeters

Dear Marge & your wonderful staff,
A note to express my Gratitude for this amazing blend. My wife Paula introduced me to the Ravensara in Calophyllum for my recurring outbreaks of Shingles. It helps tremendously. Nothing else has. The vaccination has reduced the intensity but the blend stops the itching and reduces the blisters quickly.
Also use the Skeeter Beater as in South Florida the "Mosquito" is known as the state bird. I recently went on a Sea Turtle walk at a state park where you have to walk through a swampy woods to get to the beach. Most of the other walker's spent time swatting and complaining about there store bought repellent not working. Not me the skeeter's left me alone.
Thanks to you all,
Ron Wagner
(We love feedback like that, and we love it when folks give us permission to share!)
ADHD
I am hearing a LOT of feedback from adults with ADD or ADHD and parents of schoolaged children with this diagnosis saying that an inhaler with Vetiver seems to help ground and center them. No single solution works for everyone, but this would certainly be worth trying. Vetiver is known for its grounding effects.
Formulas and Hints:
A Travel Tip from Pam Parsons, editor of The Aromatic Thymes.
Immediately after checking in to a stale hotel room, Pam fills the bathtub with extremely hot water, and places several drops of her favorite aromatic oils in the tub. She then swishes the oils well using the hotel ice bucket. Since many of the aromatic molecules are carried throughout the room with the steam, her room soon smells wonderful. After an evening meeting, Pam returns to her room an hour or so later when the water is comfortably warm for bathing and most of the essential oils have evaporated into the air. She then slinks in to enjoy a healing aromatic bath. Pam's favorite oils for this purpose include cardamom, tulsi, sandalwood, frankincense, myrrh and/or vetiver.
Aromatics with Vetiver
Years ago my friend Karla shared these:
I love vetiver with sandalwood. A blend I made for a friend had
12 drops sandalwood
3 black spruce
5 vetiver
6 bergamot
3 black pepper
It was really nice.
Another was:
vetiver 10
sandalwood 7
spikenard 3
black pepper 3
bergamot 6
Roman chamomile 3
lime peel 3
black spruce 3
Both of those in 2oz of jojoba.
Bursitis
12 years ago Mary Jo wrote the following:
Hi Marge,
I woke up this morning and could hardly walk. I have bursitis in my right hip. I used a mixture of helichrysum, vetiver, black pepper, and jojoba oil. The pain decreased in about 10 minutes. I could walk without a limp for six hours. It was great!
I have also been in a horrible mood for the last few days (I'm dealing with a lot of fear). I must say, the synergy did wonders for my attitude. I walked around relaxed and on cloud nine all day.
Maybe you could pass along the recipe to fellow sufferers.
END OF SUMMER QUOTE:
"The fragrance always stays in the hand that gives the rose…"
I wish I knew the source.
To sign up for your own copy of the newsletter to be emailed to you, please click here.